Traveling abroad has its fair share of challenges and many people would agree that one of the biggest is finding the perfect place to be your new home away from home.
And in a travel destination hotspot like London, having to sort through many, many hotel options in order to find the very best hotel can be quite a hassle.
So, here are 10 London hotels that are the crème de la crème when it comes to providing incredible service, stunning views and, last but not least, an unforgettable stay.
Hotel 41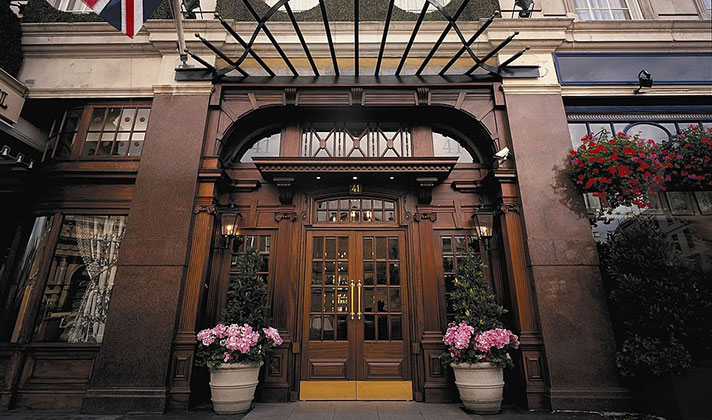 Dazzlingly luxurious and elegant, Hotel 41 is a small but stellar establishment that provides each and every guest with a truly once-in-a-lifetime experience.
The rooms are meticulously maintained, the location is fabulous, and every member of the staff goes out of their way to make you feel welcome.
With a black and white color scheme that offsets the splendidly chic décor of each of the hotel's rooms beautifully, you will be surely wowed by this hotel from the minute you walk in the front door (where you will be greeted with a glass of champagne, by the way).
Also, since this hotel is also an apartment complex to some admittedly stylish tenants, you can rest assured that behind all of the glamour, there is a sense of hospitality and warmth in this establishment.
Plus, they are very pet-friendly, even including a custom-made pet bed in your room.
It is worth noting that the prices are sky-high, so if you are not one to indulge, this is not the place for you.
The Egerton House Hotel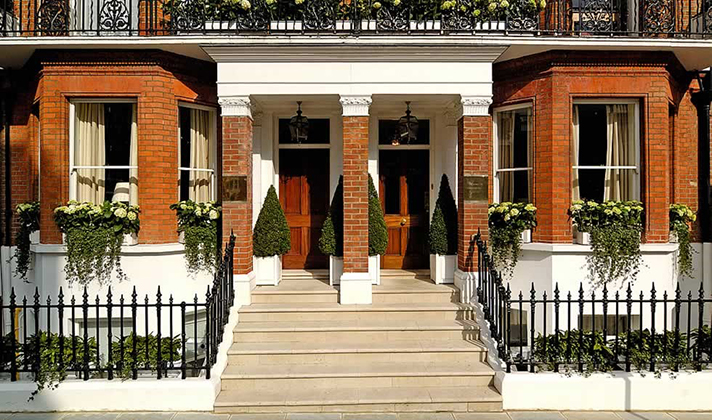 The Egerton House Hotel is a historic hotel that is located in central London.
With rates that are upwards of £400 per night for even their cheapest room option, this hotel's prices may raise a few eyebrows. However, London is notorious for their expensive rates and you really do get what you pay for.
A helpful staff, an array of family-friendly services (including a fully registered babysitting service!), an astounding amount of amenities, access to a nearby gym, the ability to order and then enjoy a scrumptious meal in the comfort of your hotel room and many more perks are what make this hotel worth the price.
The Milestone Hotel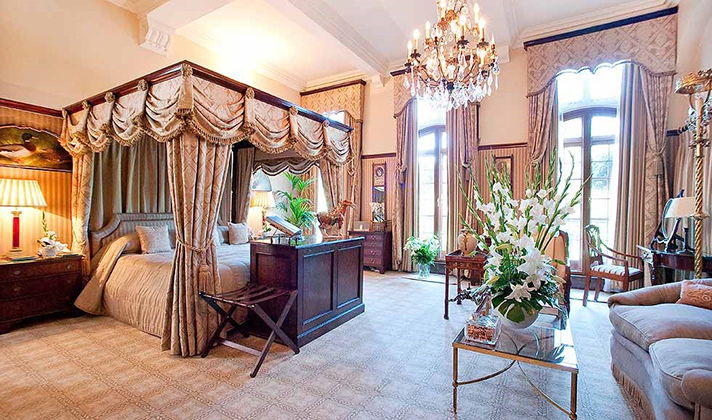 From their award-winning tea lounge to a seriously swoon-worthy suite selection, The Milestone Hotel has no shortage of charm.
Each room is individually designed and decorated, the staff is warm and accommodating, the location is prime and the serene atmosphere will put even the most anxious of travelers at ease.
Other draws include having quite a few wining and dining options just a few feet away from the hotel (in addition to the in-house choices, of course!), being greeted with tea or champagne on arrival and their super comfortable beds.
Haymarket Hotel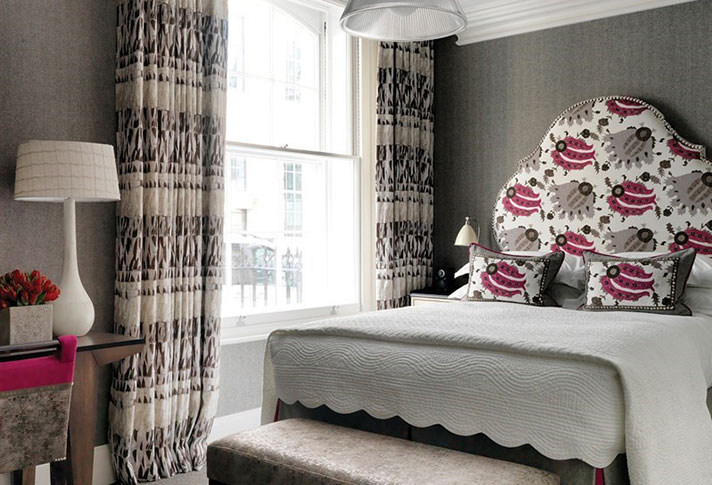 In between the beautiful views it offers, the gorgeous décor that adorns every inch of its building and the lovely neighborhood it calls home, the Haymarket Hotel is a traveler's dream come true.
Not only does it provide top-notch service to all of its guests, it also has a magnificent pool, a fantastic gym and tons of quintessentially English character.
Guests can choose to stay in one of the traditional hotel rooms or in "The Townhouse", which has a private entrance and a more "homey" ambiance. But be aware that no matter which type of room you pick, you will be paying a pretty penny.
Taj 51 Buckingham Gate Suites & Residences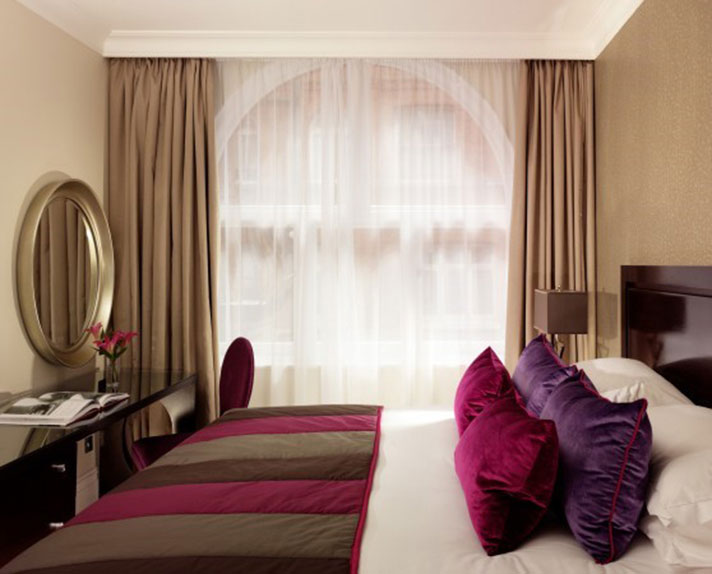 With 85 suites that range from one to nine bedrooms, Taj 51 Buckingham Gate Suites & Residences manages to do what so many London luxury hotels cannot—providing guests with comfort while helping them to simultaneously feel pampered.
This five-star establishment is also home to Michelin star restaurant Quilon, which serves up a variety of South-West Coastal Indian dishes that guests absolutely adore.
The Halkin by COMO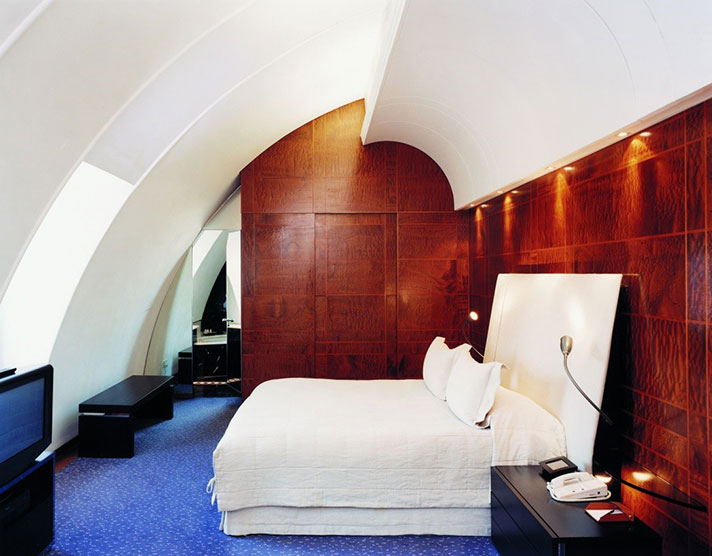 Nestled in the uber-posh Belgravia district, The Halkin by COMO is truly a first-class establishment.
Its rooms are heavenly, its service is fast, efficient and friendly and there is much to be said for this hotel's fanciful flair.
Sip wine while deciding which of their tempting entrées you'd like to order at the Ametsa restaurant or admire the imaginative décor and design of the hotel while debating where the day's adventure will take you.
Trying to tighten the purse strings? Then opting for this hotel may not be the wisest choice, since it will easily cost you at least several hundred euros a night.
Covent Garden Hotel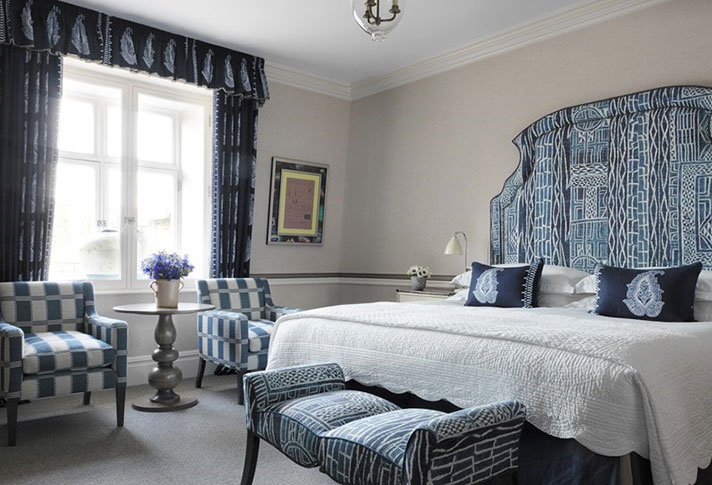 Desiring decadence and luxury? Then book a night at the famous Covent Garden Hotel.
This hotel is located in the heart of London's theater district, which means that guests never run out of things to do.
Want to experience the coolly quirky local culture? Then peruse any of the trendy bars, cute cafés and lovely shops in the area.
But don't spend too long wandering around the neighborhood! The hotel itself provides lots of artistic inspiration, even in the individual guest rooms (which were actually designed by hotel owner and designer Kit Kemp).
Also worth noting is the excellent service. Because hundreds upon hundreds of former guests rave about the staff at the Covent Garden Hotel, thanking them for their graciousness and kindness.
The Chesterfield Mayfair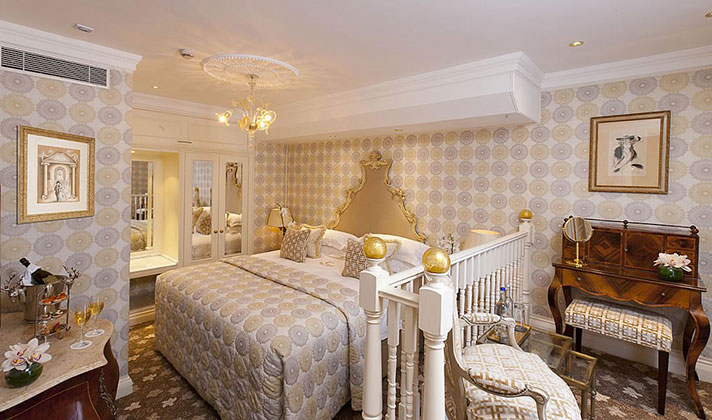 Celebrated for their deluxe suites, exceptional service and distinct chicness, The Chesterfair Mayfair will make all of your hotel dreams come true.
From the phenomenal Butlers Restaurant to The Terrace Bar, all of your evenings will be filled with lots of smiles, even if you don't want to leave the hotel.
And if you are in the mood to explore, you can! Just a short walk away is the famous Buckingham Palace. There are also many amazing shopping spots, art galleries, outstanding restaurants, royal parks and buzzing bars in the area.
Of course, staying at The Chesterfield Mayfair isn't exactly cheap. Be prepared to pay over £ 390 per night.
The Montague on The Gardens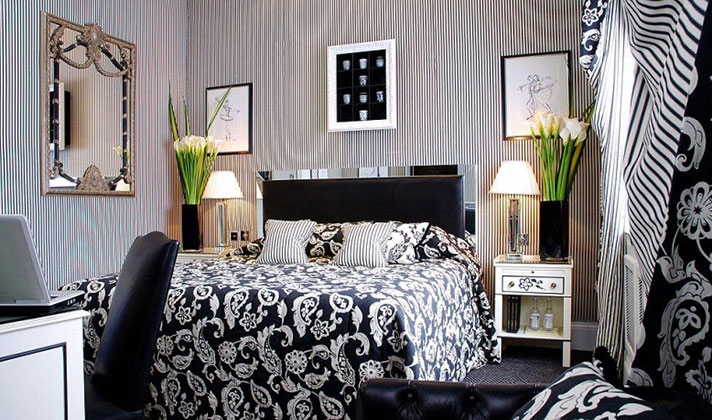 The Montague on The Gardens has style, sophistication and—somewhat surprisingly—a lot of heart.
Despite the grandiose décor that frequently causes guests to gawk, this four-star hotel manages to make all of its visitors feel right at home.
Because while the décor, the rooms and the location are all nothing short of superb, the number one thing that guests praise about this hotel is the staff's dedication to over-the-top customer service.
Whether it is greeting you by name, offering up guidance for what activities to embark on, explaining directions in great detail or fulfilling any and all requests, the staff does it with a smile.
Charlotte Street Hotel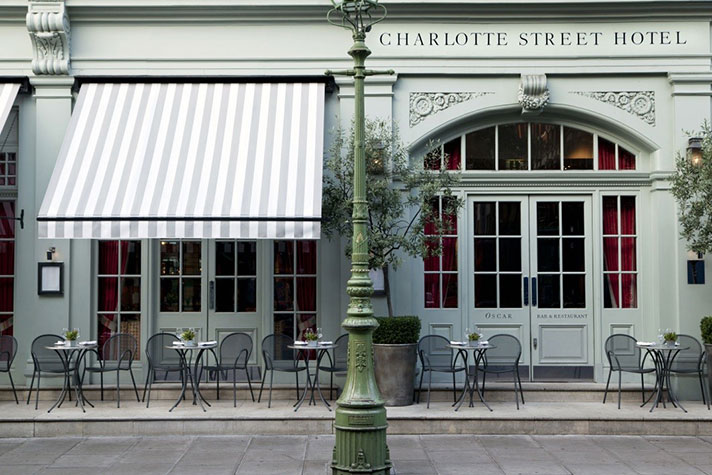 Just north of the ever-fashionable Soho lies the Charlotte Street Hotel, which is yet another London hotel that features rooms and suites that have been lovingly designed by the one and only Kit Kemp.
In addition to the kind of customer service that makes you feel majestic, this hotel also has an adorable tea lounge, artistically decorated common areas, a screening room and film club (which sometimes means chowing down on a three-course meal and indulging in a glass of wine while enjoying the movie-of-the-week) and much, much more.
Obviously, the prices are on the higher end of the spectrum, but so is the experience.
Have you been lucky enough to check into any of these hotels? Or are you still dreaming of one day doing so? Either way, feel free to share your thoughts below!