Shanghai is amazing. The sights, the culture, the history—all enchanting.
But when you are planning a trip to Shanghai, you might be overwhelmed with hotel options.
So, here is a list of Shanghai's top ten hotels.
The PuLi Hotel and Spa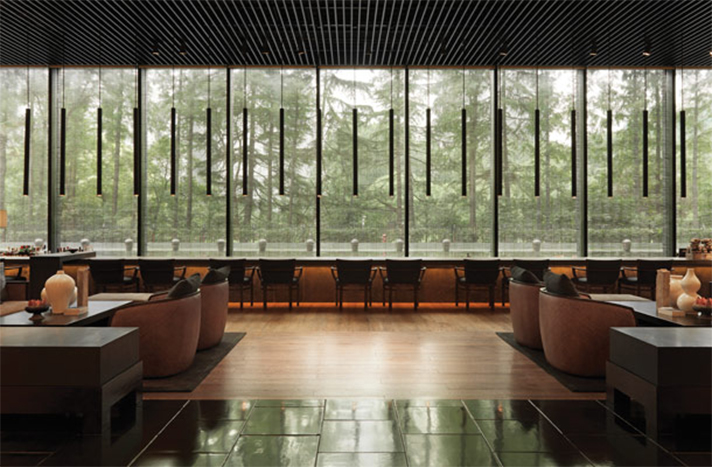 The PuLi Hotel and Spa provides guests with equal parts glamor and comfort (which is a super tricky balance).
Not only is the design of this hotel stunning overall, this spot also provides some of the best customer service in all of Shanghai. And don't even get me started on the extraordinary rooms that come with a handful of amenities, a comfy bed and loads of style.
This hotel also boasts a fabulous location that is perfect for last-minute shop explorations, two top-notch restaurants (plus a stellar bar with an always-fun crowd from many different walks of life) and an incredible spa that offers an array of treatments that are guaranteed to pamper you to your heart's content.
Mandarin Oriental Pudong, Shanghai
The Mandarin Oriental Pudong, Shanghai is super sleek. The design (of both the lobby and the actual rooms) is decidedly modern.
With their world-class customer service, selection of in-house (or "in-hotel", I guess!) restaurants and bars, as well as their one-of-a-kind spa, this hotel is one of the best in Shanghai for a reason.
Have a sweet tooth? I highly suggest that you check out the The Mandarin Cake Shop.
Psst! They also offer "Executive Apartments", if that is more your style!
Waldorf Astoria Shanghai on the Bund
Simply put, the Waldorf Astoria Shanghai on the Bund is everything that a "luxury hotel" should be. And a little bit more, actually.
From the marvelous chandelier hanging overhead to the hotel's almost over-the-top spa, this hotel manages to charm guests from all around the world on a regular basis.
They also have six fantastic restaurants and bars, "grooming services" (which is a beauty salon called TONY STUDIO), a business center and a gym/fitness center.
Fairmont Peace Hotel Shanghai
Fairmont Peace Hotel Shanghai is absolutely dazzling. The beautifully designed architecture on the outside and the wonderfully decorated interior both lend a strong sense of sophistication to the hotel (not like they really need any help in that department though, honestly speaking).
In addition to a truly excellent staff, this hotel is also known for its lovely Jasmine Lounge (which impresses many guests with their afternoon tea) the perfectly peppy The Jazz Bar and the Cin Cin Wine & Cigar Lounge. And, of course, their relaxation haven, the Willow Stream Spa.
Les Suites Orient, Bund Shanghai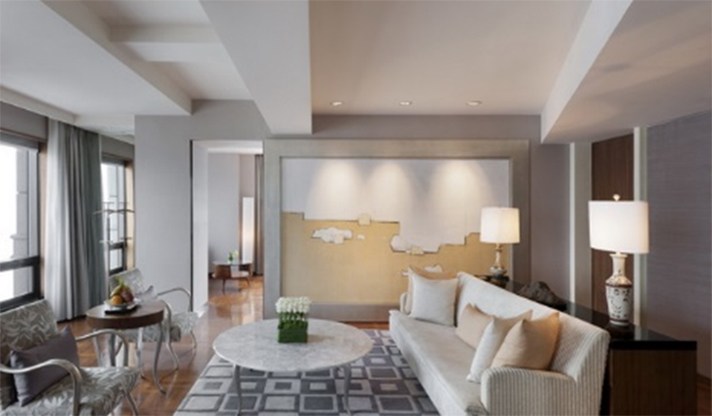 If you are searching for a ritzy hotel in Shanghai, you will be thrilled to stumble upon the Les Suites Orient, Bund Shanghai.
This hotel offers up an impressive selection of room "types" to choose from, unparalleled service, sweeping views of the surrounding city that you will adore and an atmosphere that is hard to beat (in a really, really good way, of course!),
The Westin Bund Center Shanghai
The Westin Bund Center Shanghai is a very nice hotel with a superb staff. The rooms are comfy (which, as the well-traveled already know, is a major plus), the location is prime and the amenities are solid.
Guests also rave about the hotel's breakfast buffet. So get ready to eat up.
Grand Central Hotel Shanghai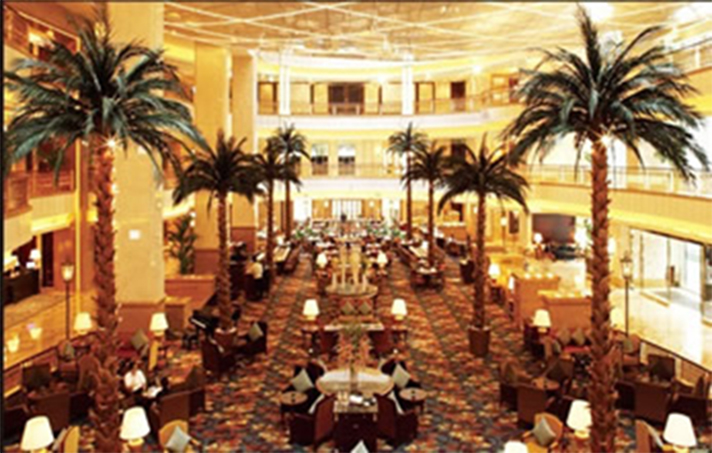 True to its name, the Grand Central Hotel Shanghai is indeed grand. So, this is where you should head if you are looking for an elegant experience from start to finish.
The concierge is gracious and helpful, the décor is exquisite and the rooms are airy and homey.
Other highlights include the hotel's restaurants. For delicious French cuisine, pull up a chair at the L'ile de France. For delightful Cantonese dishes, chow down at Bo Yuet Hin. Or just grab a cup of coffee at the hotel café.
JW Marriott Hotel Shanghai at Tomorrow Square
If you are on the lookout for the best hotel for any business-related Shanghai adventures, go ahead and book a few nights at the JW Marriott Hotel Shanghai at Tomorrow Square.
Why? Because this hotel has a great location, a very attentive and warm staff and views that will knock your socks off. Also, they have meeting/event spaces, a nice gym and a pool (which you will love at the end of a busy day).
Fraser Residence Shanghai
Fraser Residence Shanghai does luxury apartments like no one else, which is good news, since finding a home-away-from-home when you are traveling abroad is no easy task. Oh and just to be clear, this place makes you feel welcome from the moment you walk inside.
Many guests adore the fact that these uber-chic apartments are spacious, have a laundry list of amenities and are meticulously maintained. It is also a lot less expensive than many Shanghai accommodations, which is always an added perk, right?
Also, while the hotel isn't located on a super fancy street, the actual location of this spot is simply phenomenal, because you are right in the proximity of a handful of places that are well-worth visiting.
Hotel Indigo Shanghai on the Bund
Shanghai is a uniquely alluring city with a shockingly underrated skyline. If you want to drink in some truly spectacular views from the comfort of a chic and upscale hotel room, head to the magnificent Hotel Indigo Shanghai on the Bund.
This establishment also shines when it comes to going above and beyond for their guests. And if that isn't enough to entice you, there is lots to discover in the area. In fact, this hotel is a mere few hundred feet from the shops, restaurants and bars of the Shiliupu Dock.
But if you want to stay holed up in the hotel, that's fine too! Work out at the health and fitness center, go for a dip in the pool or chill in the lounge.
Want to share what you are thinking? Do so below!