Houston has become a culinary hotspot.
So, here are the top 10 restaurants in Houston (with chef recommendations for the top three!) Prepare yourself for some serious food envy.
Uchi

Houston's Uchi is a super stylish restaurant that serves up heavenly sushi (from the brilliant mind of Sushi Master/Executive Chef Tyson Cole, none the less).
In addition to a variety of flavorful dishes, tantalizing textures and fabulous culinary creations, this beautiful restaurant also has a staff that is willing to go above-and-beyond for its patrons.
Chama Gaucha Steakhouse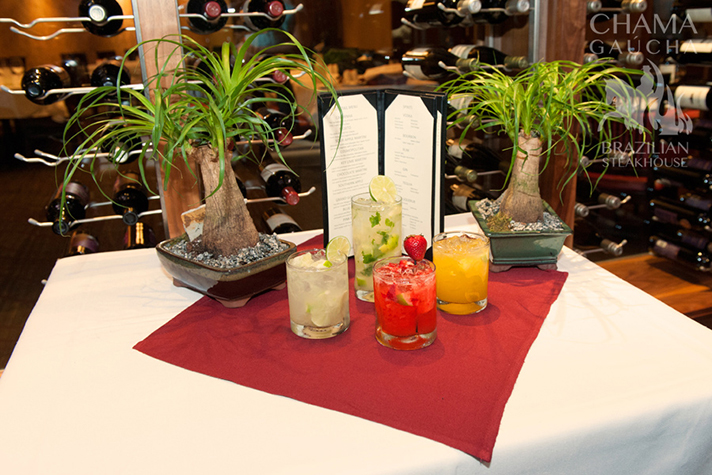 Chama Gaucha Steakhouse is-you guessed it-a steakhouse.
A Brazilian steakhouse with attentive servers, an array of mouth-watering meat dishes that meat aficionados will fall head-over-heels in love with and a lively and engaging atmosphere, to be exact.
Pappas Bros. Steakhouse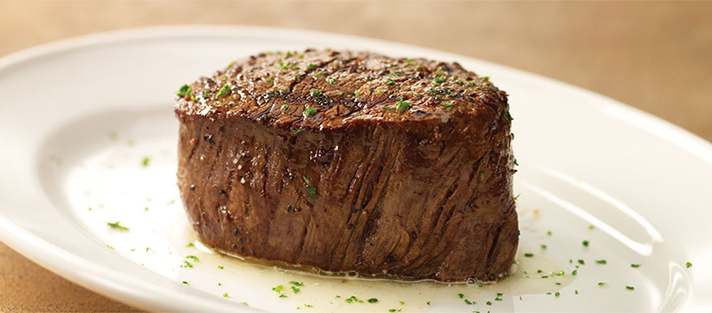 Pappas Bros. Steakhouse in Houston brings their A-game to every single aspect of their restaurant.
Stunning décor? Check. Witty yet patient servers? Check. Steak that you will become obsessed with? Check. Much more? Also check.
They also have a pretty splendid bar, which is always a nice bonus, right?
Masraff's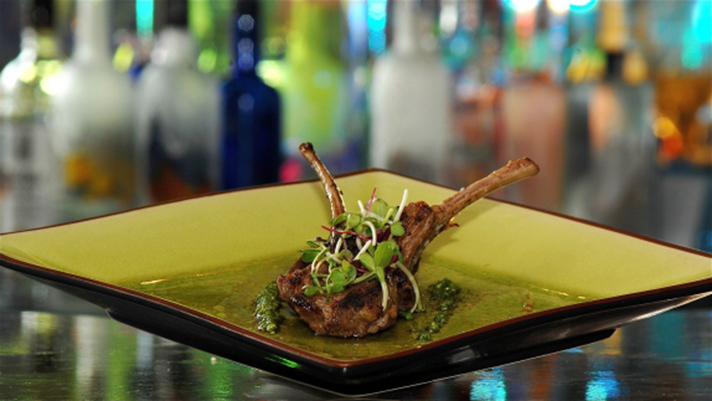 Masraff's is something of a haven for Houston fine diners. It is chic, the décor is magnificent and the food is to-die-for.
And the service? Absolutely delightful. Really, what else could you even ask for?
Brennan's of Houston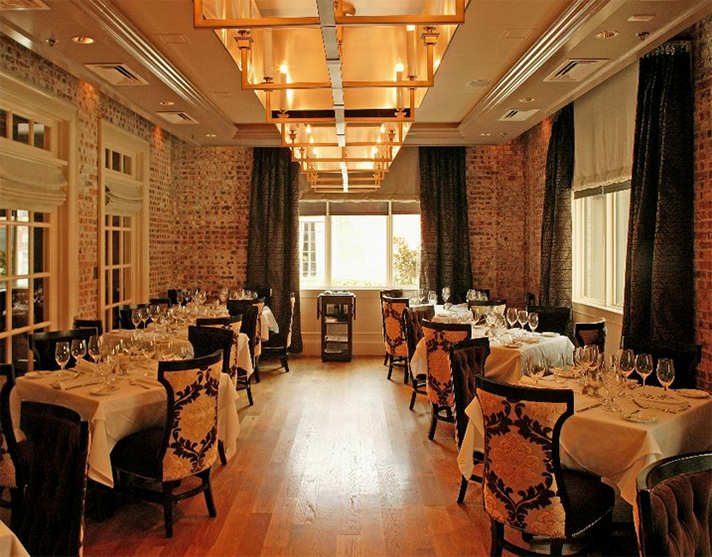 Brennan's of Houston has quite a bit of history-forty-five years of it, to be precise-so it probably comes as no surprise that this joint has perfected their culinary craft. Despite the fact that their menu changes with the season (and to add on new dishes), getting a bite to eat at Brennan's of Houston is always the right choice.
Also worth noting is the fact that patrons especially adore the Sunday brunch.
Vic & Anthony's Steakhouse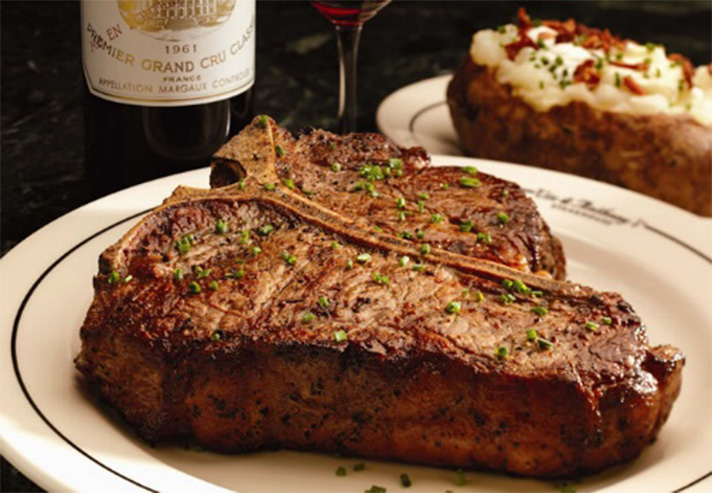 Vic & Anthony's Steakhouse is proud of the fact that they are-as they say-"a World Class Steakhouse".
Not only does this restaurant have a decidedly sophisticated vibe, a very talented and entertaining band, servicers that anticipate your every need and, last but not least, meat and seafood dishes that even the snottiest of palates will be pleased with.
Saldivia's South American Grill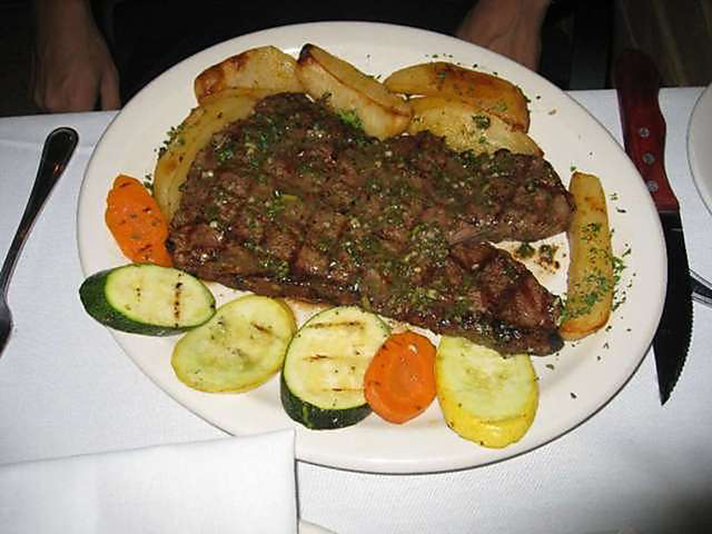 Saldivia's South American Grill is a family-run restaurant that specializes in Uruguay-style and Argentina-style grilling.
It doesn't matter if you opt for grilled steak, seafood or chicken (or something else entirely), this place will more than meet your expectations. And be sure to sip on one of their South American wines!
Taste of Texas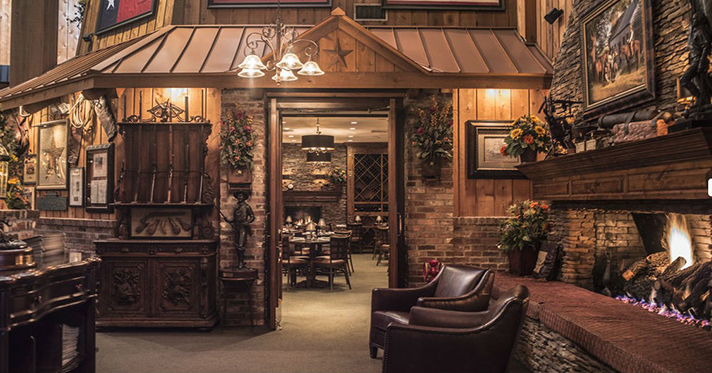 We are betting that quite a few people head to restaurants in Houston hoping to discover really, really, really great steak.
If you are one of those people, all you have to do is take a set at the Taste of Texas Restaurant, since many patrons swear up and down that this restaurant has the best steak in town (and that is really saying something).
Looking for recommendations? The chefs suggest the Center Cut Filet (which comes in six, ten or fourteen ounces). Not only is it perfectly lean, it is also considered to be the "most tender and delicious filet ever". You can even have it bacon wrapped.
Another recommended dish is the Tomahawk Ribeye Steak, which is an impressive 38 ounces with a 14-inch bone hanging off the plate. And if you are looking for a scrumptious starter, try their signature Texas Quail Bites, which are skewers of quail that are wrapped in bacon and a thin slice of jalapeño, that are served with stuffed jalapeños, spicy ranch dressing and Dr. Pepper barbeque sauce.
Last but not least is the Texas Pecan Pie for those of you with a sweet tooth! This deep-dish, thick and rich pie is made in-house and from scratch. Loaded with pecans and served with their Blue Bell Cinnamon ice cream, this treat is a real Texas favorite.
Oh, and this place is also beloved for their charming atmosphere, fantastic staff and delicious drinks.
Fogo de Chão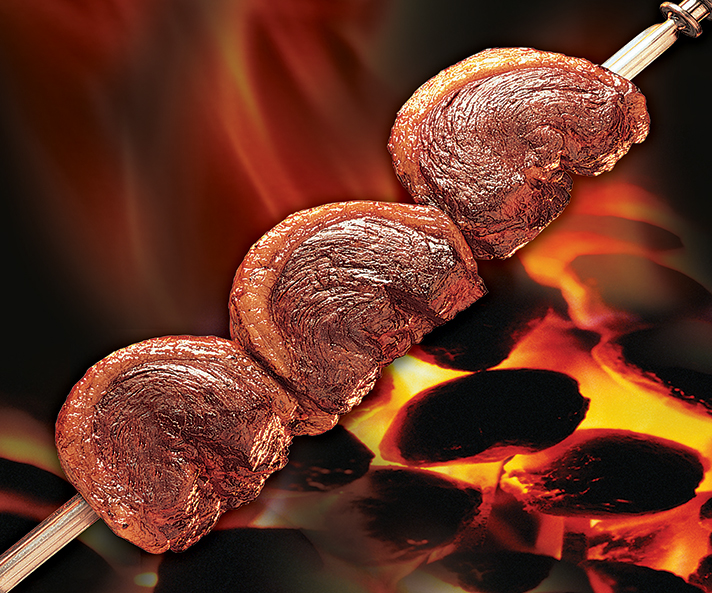 Brazilian steakhouse Fogo de Chão Houston has made quite a name for itself in recent years. From the excellent service to the top-notch wine selection, this spot is a meat-lover's paradise. Seriously.
Arlan Da Silva-who is both the General Manager and the Head Gaucho Chef at this joint-recommends that guests dig into a flavorful house-specialty called Picanha, which is a thinly-sliced prime cut of the top-sirloin that is distinctive and popular in Southern Brazil. He also suggests chowing down on the pão de queijo (which is a melt-in-your-mouth cheese bread that is served throughout the meal).
Psst! if you aren't able to make it out to the Houston location, Fogo de Chão has multiple locations scattered across the US. So all of you that are craving one-of-a-kind Brazilian steak dishes can still get your fix.
Peli Peli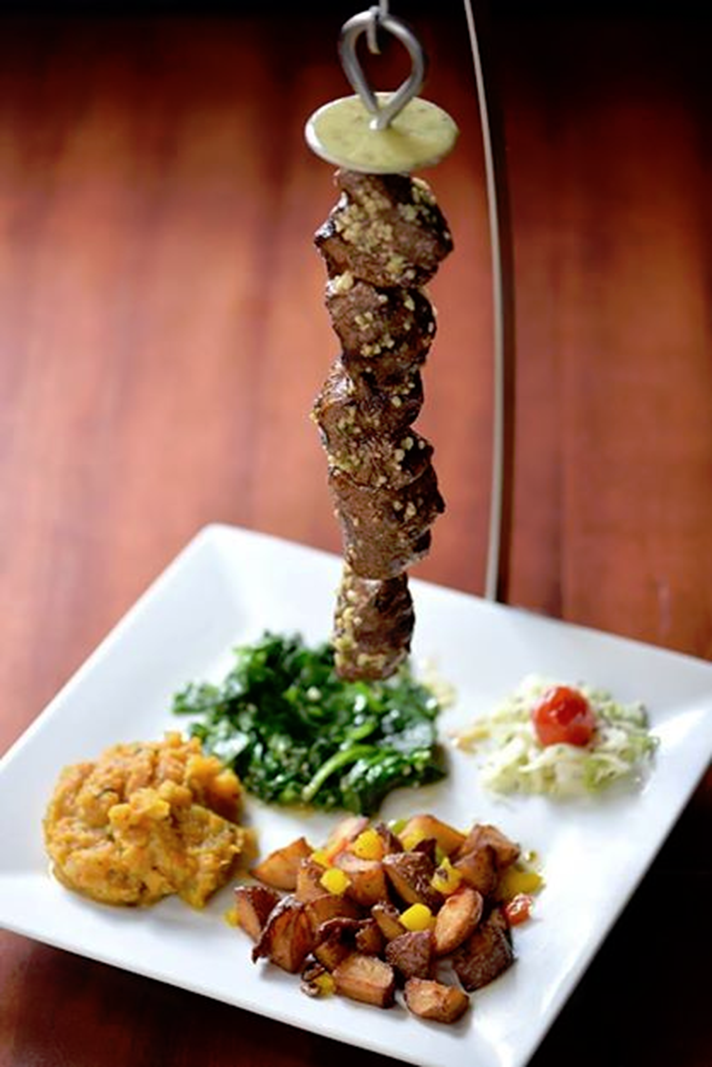 Peli Peli is nothing short of incredible. Not only does this restaurant serve up some truly mouth-watering South African dishes, they also dazzle with their dessert menu, super warm staff and phenomenal atmosphere (which is a combination of sophisticated and welcoming).
Master Chef Paul is a culinary genius (if you need proof, take a bite of anything that comes out of his kitchen since he is that good) and he recommends that guests try out the Espetada and the Bobotie.
Not familiar with either of these dishes? Here is a bit of info!
Espetada means "meat on a stick" in Portugese and is the restaurant's most popular steak entrée. It is a traditional Portuguese dish that features marinated filets that are sprinkled in garlic, herbs and spices. Served on a skewer that is hung on stands at guests' tables (and with garlic drizzling down from the top), this is the perfect selection for meat-lovers that are looking for a truly "wow"-worthy experience.
Bobotie is a traditional South African dish, which also happens to be Peli Peli's most popular appetizer. Consisting of four unique flavors that each represent its cultural influence, the bobotie is made up of curried minced meat (representing India), carrot bredie which is our version of mashed potatoes that consists primarily of carrots (representing England), a thin pastry crust (representing France) and topped with mango chutney (representing the Dutch). This explosion of different flavors is amazing. Which may be why this dish was the 2013 Wine & Food Week "Chef of Chefs" Grand Prize Winner.
Don't just take their (and our and hundreds of happy patrons') word for it though. Go ASAP. You'll be glad you did.
Whether you have pulled up a chair at any of the above, are just hoping to or have your own recommendations to add, as always, you are more than welcome to share your thoughts below in the comment section.