Thinking of taking a vacation? Why not visit the sun-kissed sands Providenciales.
Located 575 miles or a short 90-minute flight southeast of Miami, Turks and Caicos Island covers 193 square miles of the Atlantic Ocean and is a hot spot for those who want to enjoy beautiful, crystal clear waters and extraordinary views. Providenciales or 'Provo' covers a total area of 38 miles and is considered as one of the more developed islands in Turks and Caicos.
The island of Providenciales is chock-full of entertainment, of-the-moment eateries and countless opportunities for adventure and this is going to be a how-to guide for city-dwellers.
Island Demographics
To the north of the island lies the most beautiful beaches with rich in aquatic life. To the south you will find Chalk Sound, which is a lake that has striking turquoise water and an array of small cays. The island also has a commercial port known as South Dock, which is east of Sapodilla Bay. If you want to get the real feeling of Caribbean villages, you can try out two of the oldest settlements, the Bight and Blue Hills that are built around fresh water supplies. Turtle Cove is the place for shoppers and down town is where you will find retail shops, eateries and travel agents.
Hotels and Resorts
The Tuscany
Located towards the other side of the island, Tuscany is a 20 minute drive away from the airport. The Tuscany is by far the best there is when it comes to condos in Provo. Each suite has a high end kitchen, a comfy bedroom and master bath, complete with double sinks and a big shower. You also get to enjoy the breathtaking view of Grace Bay from your bet. Grace Bay is stunning, and while there are no restaurants, the beach bar has everything you need to make your vacation an enjoyable one.
The Venetian
If you want a taste of the Ritz in this tropical island then The Venetian at Grace Bay is the closest you will ever get. The rooms at the Venetian are well decorated, cozy and clean, with panoramic views of the beautiful Grace Bay. All rooms are 3 bedrooms, with an option to select 1 or 2 bedrooms. The accommodation is not only fantastic but also has all the amenities one could possibly need while on vacation. If you're looking for a five star experience then Venetian has it all, from a state of the art kitchen, granite counter tops, to super comfortable bathrooms and breathtaking ocean views (and not to mention spa privileges).
Daytime Excursions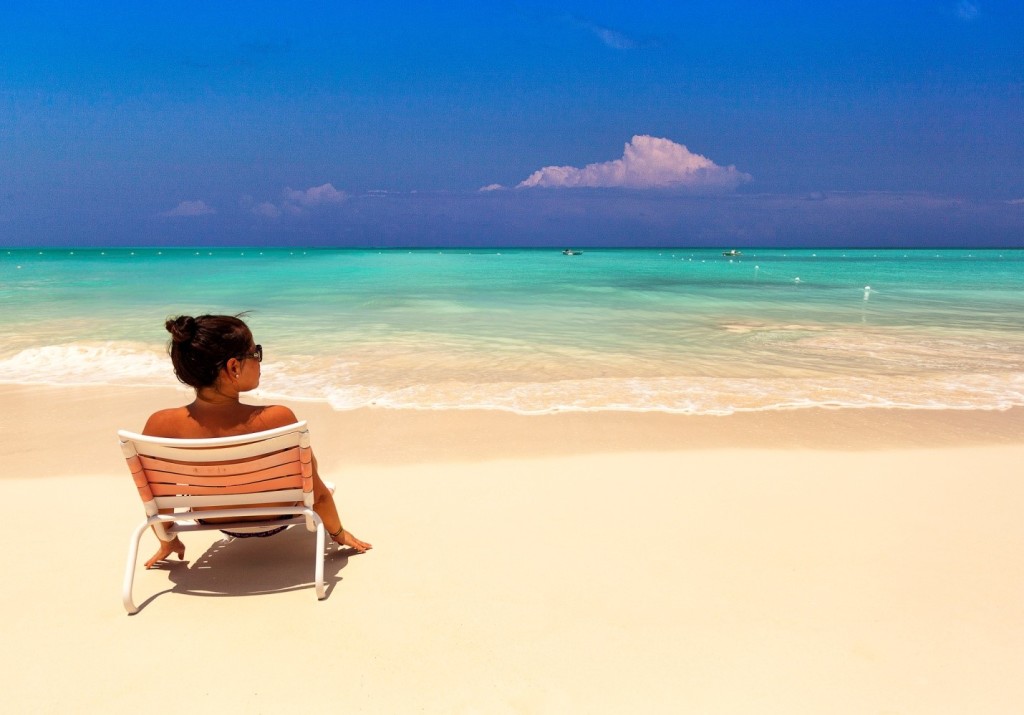 Provo Golf Club
If you're looking to enjoy some golf you can use the 18 hole championships course at the Provo Golf Club. Fees for the Provo Golf Club vary so check online first.
Dive Provo
You can discover scuba diving at Dive Provo. The Scuba club has friendly and helpful staff and hosts some of the best diving excursions at Providenciales. Packages vary from 1 tank dive, 2 tank dive, 3 tank Scuba Safari, Into the Blue, and Night Dive, so check out the rates before booking.
Shoreline Adventures
Shoreline Adventures is another professional tour company at Provo which offers a variety of fun and interesting activities for tourists. From snorkeling through the crystal clear waters of Provo to deep sea fishing, and having your own private BBQ.
Dining
Jimmy's Dive Bar & Grill
Jimmy's Dive Bar and Grill is a great place to grab your favorite drink and eat a delicious and inexpensive meal. The bar has a great environment, a strong rum punch and a long menu of local delicacies.
Coco Bistro
The ambiance at Coco Bistro can be described in one word "superb". Here you can enjoy seating arrangements outdoors, surrounded by canopy palm trees. The fish here is freshly cooked, and the staff is friendly, great for a romantic dinner.
The Grill at Grace Bay Club
The Grill is Grace Bay Club's formal dining area and is considered as a more informal and inexpensive eating option. The Grill offers a wide selection of sea food and sitting under umbrellas or on the roof overlooking the ocean, which is an experience you definitely do not want to miss while in Provo.
Other Tips
The following are some quick tips for those who are looking forward to paying Provo a visit this summer.
Pre-Book
While travelling to Provo, try to book your excursions beforehand if possible. If you feel like your trip would not be complete without trying a particular activity, then pre-book it before you reach the island.
Transportation
You will want to have a good vehicle with clearance. A 4×4 will be a good choice if you plan on exploring. While it's possible to explore in a small car without any clearance, it will take you longer to reach your destination, especially those secluded beaches. If you want to get to your destination fast and without complaint, hire yourself a 4×4. If you rent a car, there are plenty of parking spots at every building. Parking garages are also available for tourists who usually use car rentals. The cost of a rental car through Avis will be around $35 per day with taxes. Taking a taxi from the airport will cost you around $16.
Shopping Options
The shopping scene at Provo is not much to be had. The island offers minimal shops of any kind, which is different from other holiday destinations that usually have an overabundance of shopping malls etc.
Sight Seeing
You can grab a tourist map of Provo and ask directions from the locals to all the beaches. Sopadilla will be the trickiest to find, but well worth it. If you're a shell collector, try out the beach of Dolphin Street for conch shells in the water. The prettiest views is without a doubt on Malcolm Road, while West Harbour had the best bone fishing and shell collecting. There is just so much to do at Provo, all you need to do is pack a cooler and some snacks and head out to discover your own favorites.
Gone are the days when vacations to exotic islands were exclusive only to the rich and famous, nowadays experiencing the high life in tropical islands is surprisingly accessible, especially when it comes to Providenciales at Turks and Caicos.