For most vacationers, flying is the primary option that we typically consider when it comes to getting from our departure point to our destination. This is based on a number of factors including our desire to get to our destination quickly and being able to take advantage of some amazingly low airfares. However, there are other travel alternatives worthy of your consideration which could also save you money and time. Additionally, if you have fear of flying or cannot endure the hours inside the plane, these might be the perfect ways to enjoy the trip and the route.
Although certain circumstances may warrant flying over the other transportation venues, you should consider the following alternatives when this isn't mandatory:
Boats/cruise liners
Other than flying, a boat or cruise liner is your only alternative when it comes to crossing a large body of water. Shorter journeys (24 hours or less) can be facilitated by taking a ferry. These are usually comfortable and amazingly cost-effective. If you are traveling a longer distance, you have the option of taking a cruise liner (ocean liner). However, it is much more expensive despite the luxury it offers the traveler. However, you can compare the different cruise line deals and take the deal that suits your requirements.
Buses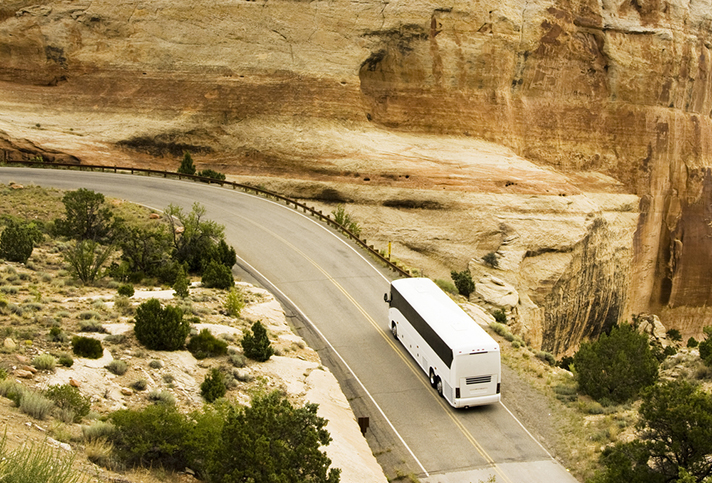 Although traveling long distances by bus is anything but luxurious, it is increasing in popularity due to the provision of more comfortable seating and FREE Wi-Fi. Additionally, you don't need to travel to a remotely located airport in order to be there an hour or so before your flight departs. You can pack whatever you want (within reason and without many restrictions) and know your luggage will be there with you at the end of your trip. Bus trips are comparatively economical and comfortable while you get a chance to enjoy the scenic route.
Rental cars or your own personal vehicle
The obvious option is to rent a car or use your own vehicle and drive to your destination. You just have to be careful when driving as your budget can be thrown out of whack because of the costs involved. In addition to the obvious costs such as gasoline, insurance coverage, and rental fees (where applicable), parking fees and repairs along with normal wear and tear can also come into play. However, it would be cheaper than traveling by air.
Trains
One of the more popular alternatives to air travel is traveling by train. Train stations, like bus stations, are centrally located and not situated in some out-of-the-way location which makes them extremely convenient to depart from. Furthermore, you rarely encounter any complications or restrictions with your luggage. Some carriers are now offering Wi-Fi as well. Finally, with the availability of sleeper compartments, being able to walk around, and comfortable seating with more leg room, trains have a decided advantage over other transportation venues, especially buses.