While the idea of planning out your next vacation can seem like it will be tons of fun, most travelers know that—in actuality—it is usually a total hassle.
And figuring out where your home-away-from-home will be? Not exactly a piece of cake.
But ResortsandLodges.com has been dishing out travel guidance for more than a decade now and has since become one of the best comprehensive leisure travel resources out there, especially for those who are hoping to make a reservation in a unique type of accommodation (i.e. resorts, lodges, villas, etc.)
We were ecstatic to get a chance to speak with ResortsandLodges.com's VP of Corporate Development, Matt Renner.
Read on to see what he had to say about staying afloat in the ever-changing travel industry, the best domestic travel destinations and much more.
Since ResortsandLodges.com was founded in 1998 (when comprehensive travel websites were few and far between, to say the least), this company was something a pioneer for online travel resources. We would love to know more about what inspired co-founders Ryan & Charles Bailey to take a leap into this industry.
Well, ResortsandLodges.com was actually originally created when Michigan State University was given a $3.2 million grant from NASA to research and create a global content management system. It was never intended to be a business.
Charles and Ryan Bailey originally started TravelNet Solutions (the parent company) as a reservation software company. They built an online booking engine for resort and lodge-type properties.
In late 2002, TravelNet Solutions acquired ResortsandLodges.com with little traffic and virtually no advertising business. They saw it as a way to bring all the unique lodging properties online and make it easy for travelers to find these amazing destinations that didn't really exist in one marketplace.
More than 16 years after it was founded, ResortsandLodges.com is still going strong. What do you think it is that helps your company to stand out from the crowd?
I think it's our selection. We are really one of the only marketplaces online where you can find, research, plan and book the array of unique lodging options we display to the consumer. You could go to a popular place like the Poconos and book a 5-star luxury spa or an all-inclusive family resort, a stand-alone vacation home, a boutique, a 100 year-old B&B or a Western-style dude ranch. You don't really find that selection on other travel sites, which tend to be more focused on city destinations and your standard hotels, motels, etc.
As the VP of ResortsandLodges.com, how do you continue to adapt to the ever-changing world of the travel industry, especially in light of innovations like online booking sites and travel-planning apps?
We just feel that it's all about inventory. If you have a great service, the demand really creates itself through word of mouth, search engines, social media, mobile etc.
Early in 2014 we launched RALBook Beta, which is our online booking platform. Recently we moved to phase 3 of the launch and have nearly 11,000 unique accommodations you can book on ResortsandLodges.com in addition to the thousands of properties that you can book direct via a link to their website from the property profile pages we create.
We have seen significant lift in online bookings at unique properties that do not publish their inventory to the brand online travel agencies. There is some exclusivity to that. So for us, it's all about making the most amazing, wonderfully unique accommodations bookable online, anywhere, from any device. That is the service we are continuing to build.
Working at ResortsandLodges.com, you must be a pro when it comes to planning trips! What 5 tips would you offer to someone who is looking to book a resort or lodge?
There are so many amazing places to discover throughout North America, Mexico and Canada.
For example, here in Minnesota, you can rent an entire island at Ludlow's Island Resort.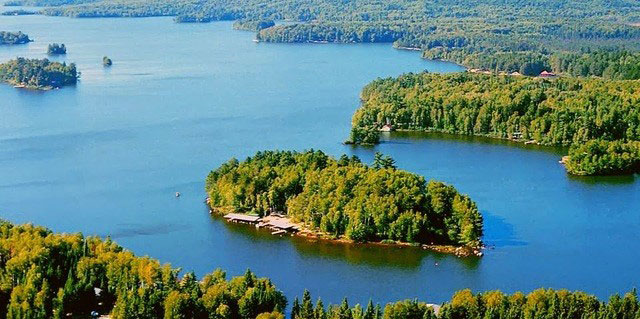 Or, in New York, you can stay at the 4 Diamond Mirror Lake Inn right on Mirror Lake. I don't know if I have 5 tips, but one thing I would say is, you don't need to take a 15 hour flight to find an amazing destination, since there are so many here in North America that are worth discovering. ResortsandLodges.com is a great place to get inspired.
If a traveler could only visit one place on earth, where would you recommend they visit (and which type of lodging is best in your opinion)?
I guess it would be whatever place connects with their deepest passions. I like rustic luxury. For example, a property like The Whiteface Lodge.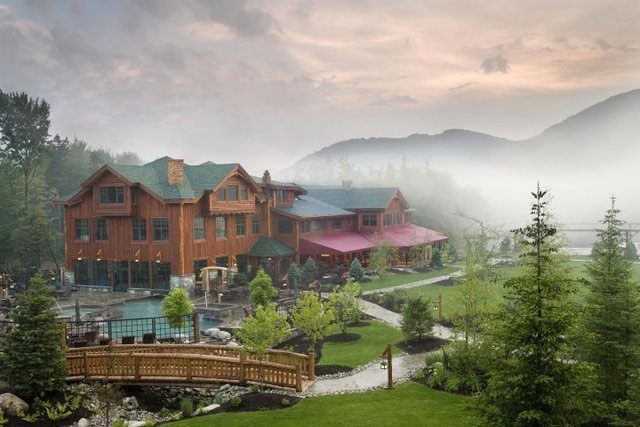 What has been the biggest obstacle that your company has overcome so far?
For us, it's still all about inventory. The biggest problem we see in the marketplace with the unique lodging properties is, they for the most part, don't publish their availability outside of their own websites. They don't want to pay the hefty commissions associated with contracts with Expedia for example. So it makes it a cumbersome experience for the traveler when they want to use a comparison shopping site to research, plan and book their vacation or group or what-have-you.
For example, a property in the Wisconsin Dells may have many rooms available on their own website, but if you go to TripAdvisor.com or Hotels.com, it will appear they are sold out. We are the only site that consistently has their availability and bookable online, even in peak season.
What's next on the horizon for ResortsandLodges.com?
Our future is to continue to build connections into the systems and businesses that house this inventory and to make it economically viable for the unique lodging properties to publish it to the ResortsandLodges.com marketplace, for the ResortsandLodges.com consumer.
Any final advice (travel-related or not!) you'd like to share?
Take a break. Go on vacation. The world will still be here when you return. Just make sure it's memorable.
Wise words, right? If you want to chime in with your thoughts, do so below! And if you want to know more about ResortsandLodges.com, click here.