Living The Jetsons Life
We have all seen or heard of the insanely popular television cartoon series called The Jetsons. This television series became an instant hit among the children when it came out, and as most of those children are now adults, they still remember that show very vividly. Perhaps the most interesting thing about the show was its concept, how it displayed people from the future and their way of living. But the one thing that stuck out most was the way they transported themselves from one place to another, i.e. using flying cars. The television show truly transformed the way we thought about the future back then. Many of the companies out there are actually taking steps to make The Jetsons way of transportation a reality.
Yes, flying cars are coming and they are coming fast! A company by the name of Terrafugia has said that they will commercially release their first ever flying car in 2015, just a year more to go! Since these cars will still be a novelty when they come out, they will likely cost a hefty amount. However, with gradual progress, and once they start being mass produced, costs will go down.
Famous Companies Involved In The Manufacturing Of Flying Cars
Terrafugia has said that they have been dreaming about the concept of flying cars since the start of the 20th century. So far, they have come up with two design concepts, the first one being the Transition and the second one being the TF-X.
The Transition can easily fit into a garage, is capable of being driven on the road, and can fly around. This flexibility, freedom, and fun is definitely something that people are looking forward to; literally a dream come true for many. It also offers a great design with the gas, brake pedals, and steering wheel all quite similar to the cars that we drive today. This means that the Transition can be gotten used to without hassle, especially for those who already know how to drive.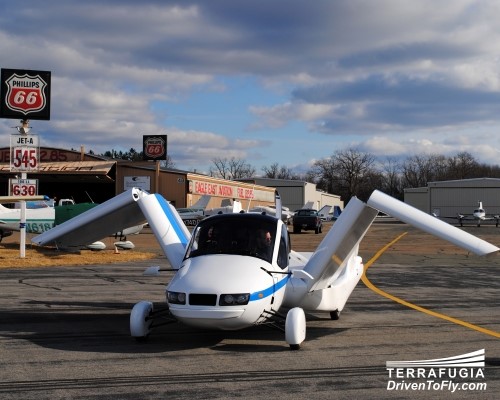 The TF-X, on the other hand, helps simplify the personal flying experience and will deliver to you something great. This is also capable of hovering out of an intense traffic jam as it does not require a takeoff zone and can vertically fly off, just like that! The picture below shows the TF-X taking off vertically with absolute ease.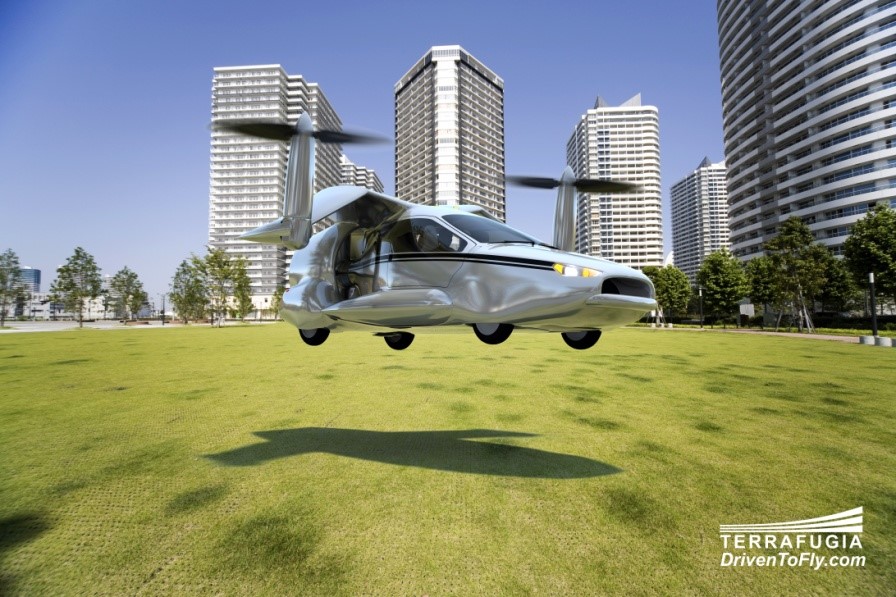 Terrafugia has already promised that it will make their vehicle commercially available by the year 2015 and start mass production by the year 2016. The cost of the Transition is expected to be around $279,000. People have already started pre-booking their flying cars!
The sky runner brings to you an aggressive and a sporty vibe with lightweight aviation. It gives its user both a car mode and a flight mode with the car mode being great for adventures pertaining to sand dunes and demanding terrain. The great and unique thing about the Sky Runner is that it makes use of a reflex paraglider wing technology that no other flying car is using. The runner also has minimum weight which means that it will be perfect for flying. The engine has a 92kW power and a torque of 200Nm. It accelerates at 62mph in just about 4.3 seconds due to the fact that it is so lightweight. Its top speed is 115 mph.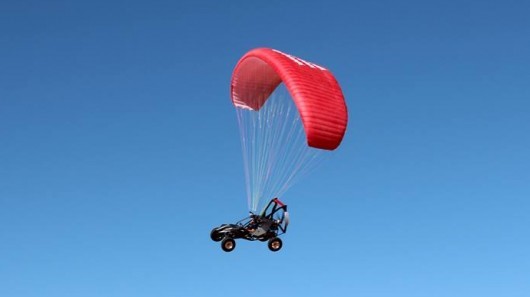 A flying car by the name of Aeromobil is both comfortable and stylish and lets you experience a drive on the road plus a great flying experience. So far just a prototype, it will come into the world with a bang and will likely leave the people overwhelmed and excited. The car definitely looks something right out of the future, and it will surely perform like something that is out of the future as well.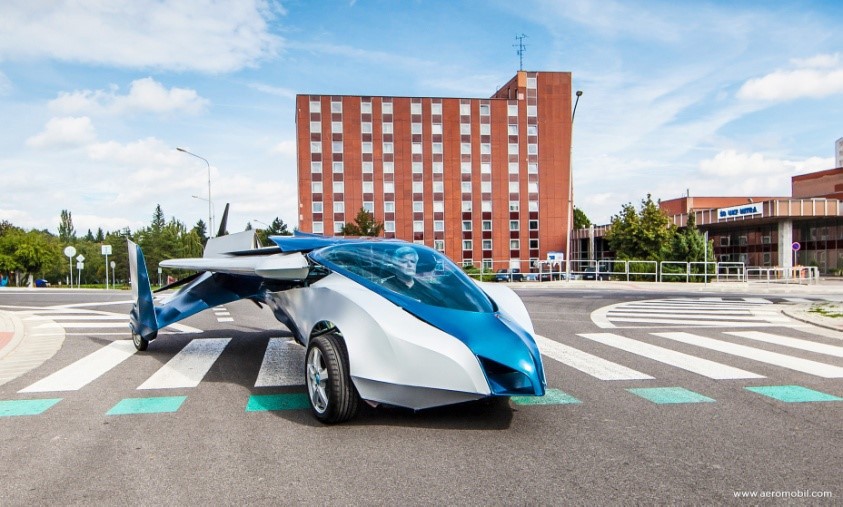 Moller International is a company that is known to have built a vehicle, 'The Skycar' that can fly and run on the road as well. The car is a perfect size which can be driven on urban streets, is cost effective, can be maintained easily, and is extremely reliable. While it looks huge in the picture, it will definitely provide something of great value to the user.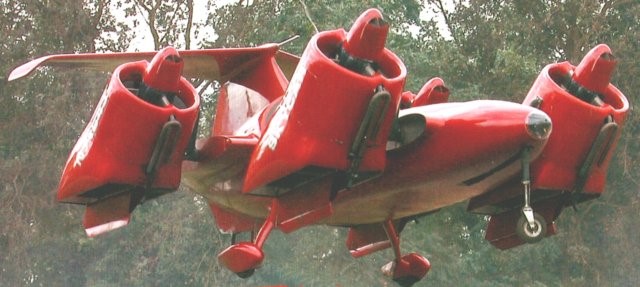 These flying vehicles have incorporated both convenience and safety within them with proper airbags and parachutes as well. The companies know and understand how important road and flying safety is. They also want their consumers to have the best experience flying these vehicles, which is why they have given an extra emphasis on convenience. Whether you are on the road or up in the air, you can rely on these flying cars to provide you with a lot of comfort and fun at the same time.
The best part is that this is only the beginning. With new technology, innovation, and discoveries continuously being made, it is only a matter of time before all human beings start flying around. A point will come where we will not even know what the ground looks like, just like we did not know what the ground looked like for The Jetsons. Soon, all our homes and offices will be located somewhere on top of the world, and we will see flying cars all around us.
While still a new concept, we are probably well on our way to living The Jetsons lifestyle and dream. For all of you who grew up watching that cartoon show and loved every bit of it, you would definitely love how far human beings have progressed with respect to the achievement of flying cars. Now all that is needed is a little more refinement and the commercialization of these cars so that we can get on down to the actual everyday usage of such cars. Now wouldn't that be exciting? Very soon, we would be living on our very own skies and work at the Spacely Sprockets for all we know!