mexico top resorts all inclusiveIn case you somehow haven't heard, all-inclusive resorts are all the rage. Because, in all honesty, what is better than being able to relax while knowing that everything is already taken care of?
Also understandably popular? Vacations to Mexico.
So, to help you combine the best of both of these already-individually-fantastic things into one, here is a list of Mexico's top ten all-inclusive resorts.
Iberostar Grand Hotel Paraiso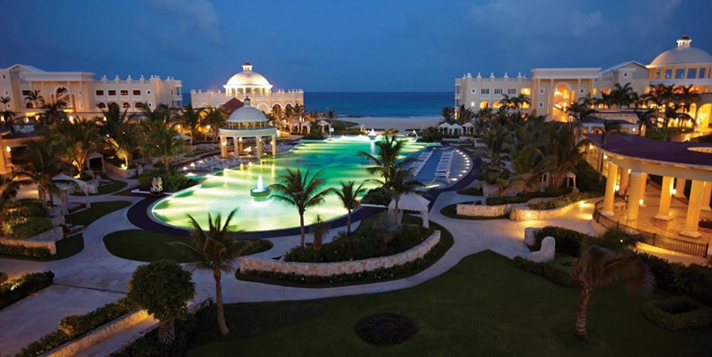 Located in the breathtaking Playa del Carmen, Mexico, the Iberostar Grand Hotel Paraiso is a dazzling "unique resort-spa".
In addition to incredible customer service, this heavenly haven provides spectacular views (and sunsets that you will have to see to believe), a variety of spa treatments that will pamper all of your worries away and lots of things to do!
Craving some truly excellent food? Then make a reservation (not just a figure of speech, I promise) at one of this resorts four world-class restaurants (or check out the 5-star buffet) and chow down on unbelievable dish after unbelievable dish. Or, if you are in the mood for a more relaxed setting, head down to the beach and grab a bite to eat from the bar/grill.
And if you want to sip on some top-notch drinks, check out any of the six bars that are scattered across the resort.
Le Blanc Spa Resort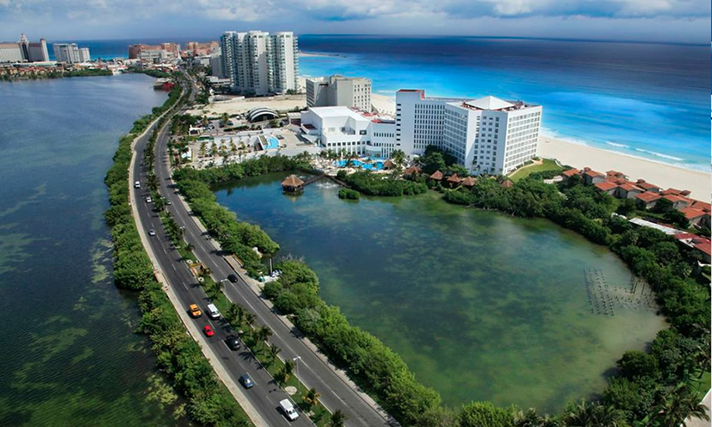 Simply put, Le Blanc Spa Resort in Cancún is exquisite.
Shopaholics will rejoice while perusing the shops. Fine diners' palates will be pleased by the food options. And whether you want to explore or relax, Le Blanc has you covered.
Need to treat yourself? Try out hydrotherapy at the Le Blanc Spa. You can indulge with a massage or get a beauty treatment too. Not bad, right?
Secrets Maroma Beach Riviera Cancún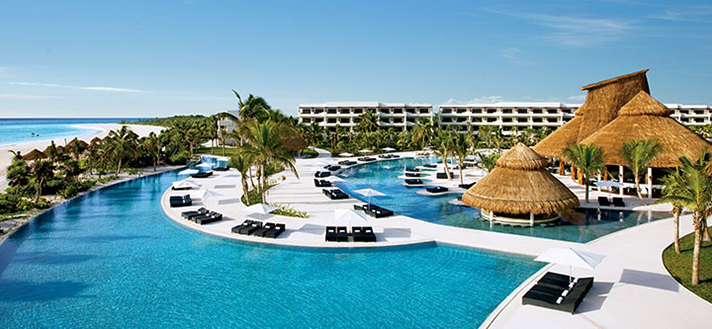 The ambiance at Secrets Maroma Beach Riviera Cancún is simply charming.
Despite the fact that this resort has its fair share of sharp design, crisp architecture and lots of style, this award-winning resort also somehow manages to help guests feel right at home, which is no easy feat.
A huge part of that is the super friendly staff members, who guests cannot stop raving about.
But if you are looking for more than just warm smiles and helping hands, this spot also offers alluring activities, splendid food and drinks and delightful accommodations.
Secrets Silversands Riviera Cancún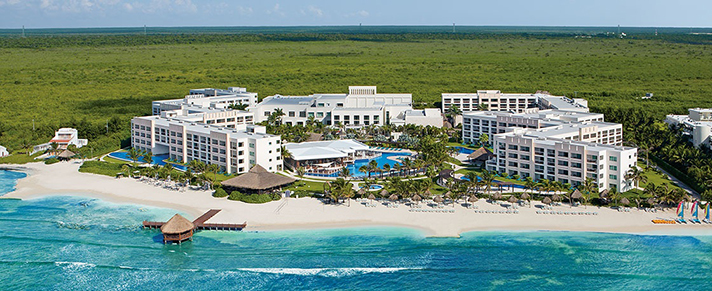 Secrets Silversands Riviera Cancún is almost magical.
And while basking in the sun next to the calm sea is far from the worst way to spend your vacation days, this place also offers up a handful of extraordinary things to experience.
This resort has several phenomenal gourmet dining options (including restaurants that serve up French, Mexican, Seafood, Pan-Asian, Italian and Mediterranean cuisine, to name a few!). You can also go snorkeling in the reef, watch a show in the open-air theater, play tennis, and take a dance lesson. Or something else entirely. Trust me, you'll never get bored.
Another perk is the fact that guests get unlimited premium drinks. So cheers!
Excellence Playa Mujeres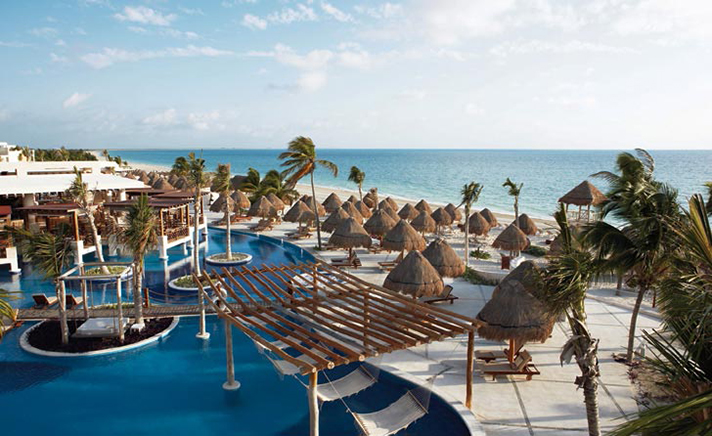 Love palm trees, great drinks and beautiful views? Then book as many nights as possible at the adult-only Excellence Playa Mujeres in Cancún.
Enjoy the tropical Caribbean breeze by the magnificent pool or by the almost-too-idyllic ocean. Feel your stress melt away at the fabulous Miilé Spa. Go scuba diving or golf the day away. Or any of the dozens (yup) of super fun activities that guests can partake in.
Plus, they have a swim-up bar that will knock your sandals off. Amazing all around.
Live Aqua Cancún All Inclusive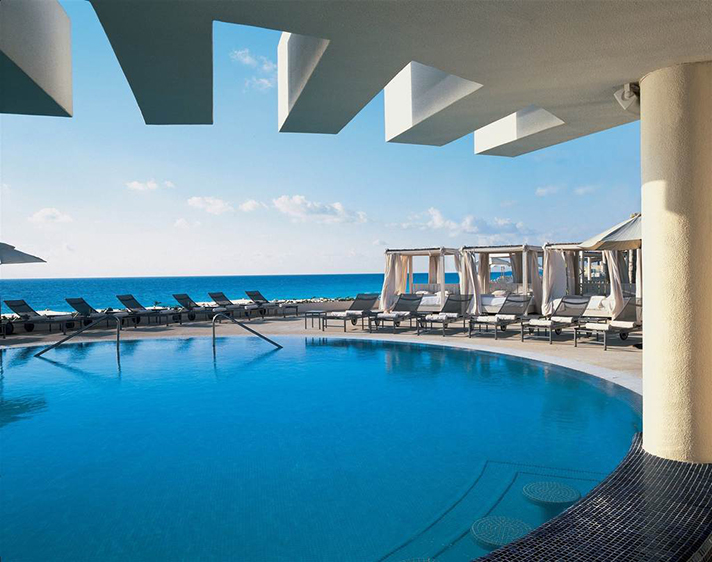 Want a getaway that you will never forget? Then plan a trip to Live Aqua Cancún All Inclusive.
From their delicious dining options (especially Azur and the Hidden Garden Restaurant) to the lively Egos and Aka bars to the Spa Aqua, this adults-only Cancún resort has everything you could ever want in a vacation-and more!
Their staff is both welcoming and accommodating, the beach is serene, the architecture is stunning and the rooms are superb.
Cozumel Palace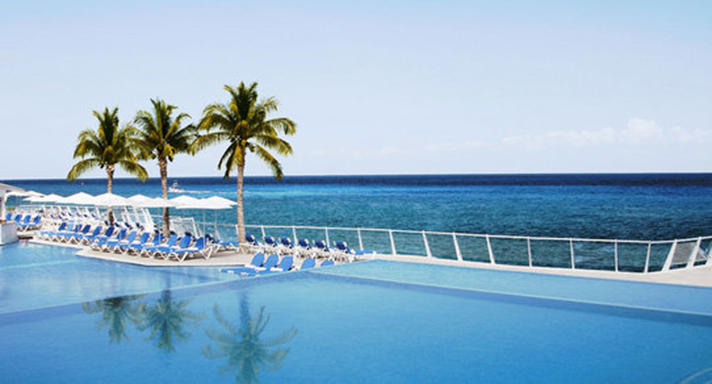 Cozumel Palace guests can experience everything from spa treatments to snorkeling.
But the most raved about aspect of this family-friendly resort isn't the fact that the guest rooms are spacious or that the views are enchanting. Everyone adores the considerate and caring staff, which really speaks volumes about how impressive they are.
Secrets The Vine Cancún Resort & Spa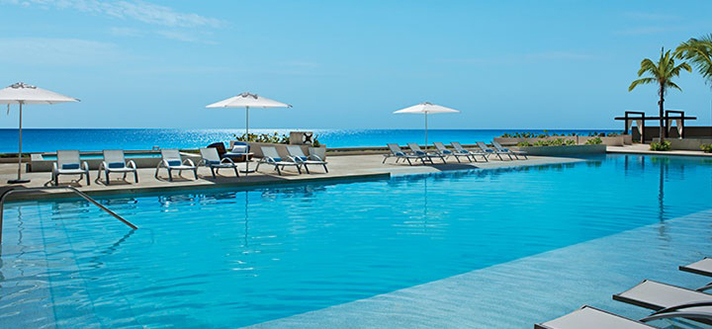 Yes, yet another Secrets resort! But really, nearly all of their resorts are awe-inspiring and Secrets The Vine Cancún Resort & Spa is no exception!
As you can probably guess from the name, this lovely resort is located in Cancún. And in between the gorgeous locale, the above-and-beyond customer service, the infinity pool, lots of charming shops, a solid selection of food items (especially The Dragon) and-of course-the spa, this is the place to go to escape from the real world.
Grand Velas Riviera Maya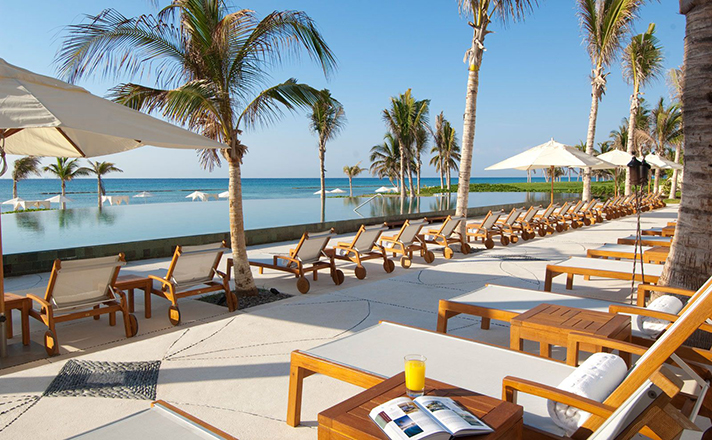 If you are desperately in need of some Zen, consider taking a trip to the Grand Velas Riviera Maya in Playa Del Carmen.
Just feet away from white sands and truly turquoise waters, this all-inclusive resort is nothing short of marvelous. In case you somehow tire from wining and dining, dancing up a storm, swimming with dolphins, kayaking, golfing, sea-trekking (and on and on), you can visit their spa to rejuvenate.
Plus, 24-hour room service, stellar drinks and terrific service. Need I say more?
Sun Palace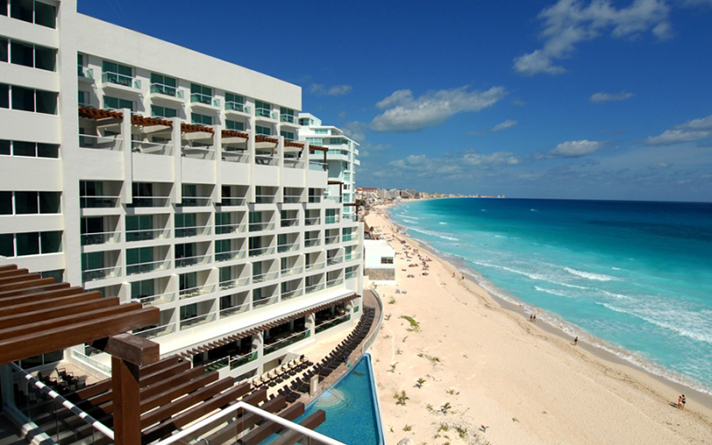 Luxury aficionados will fall head-over-heels in love with Cancún's Sun Palace.
From the second you step foot in this wonderful couples-only getaway resort, you will be in awe. The ocean view is simply breath-taking, the staff is fantastic, the food and drinks are absolutely divine and the spa is relaxing, whether you opt for something as simple as a mani and pedi or if you and your beloved treat yourself to the couples' Samunprai Herbal Massage.
Other perks include beautiful sunrises, crystal-clear waters, perfect weather and a long list of entertaining activity options for guests.
Want to chime in with your thoughts? Do so below in the comments!