Although the apps both focus on various aspects of transportation and travel, they are really quite different in the way that they function.
Whether you are on business travel or taking vacations, you are well aware of the importance of updates where
flight and hotel
reservations are concerned. Fortunately, there are two types of transportation and travel apps that are very popular in the industry today, namely
FlightAware
and TripTracker.
Although they both focus on various aspects of transportation and travel, they are really quite different in the way that they function. The following information will give you a better idea of how these two apps work.
FlightAware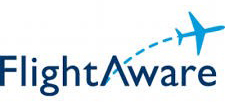 The very first company to offer commercial and private air flight tracking services was FlightAware. Despite the fact that they have only been in business since 2005, they have become a travel industry leader and the preferred flight tracking app in the marketplace today. The company now provides flight tracking for Europe, North America, and Oceania and features an intuitive, powerful, reliable, and responsive web-based interface as well as a seamless integration of more than 50 real-time data sources on a global scale. This app now provides a number of features to over 3 million monthly users via the FlightAware website including:
airport delays
FBO reservations
flight planning
flight routes
fuel prices
live flight data
navigation charts
oceanic tracks
weather maps
In addition to this, it will also provide you with aviation news including photos and videos to keep you updated on what is going on in the industry every day. Plus with its web-based interface, FlightAware provides users with a wide range of capabilities including a useful flight tracking service.
TripTracker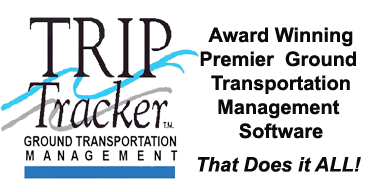 Unlike FlightAware, TripTracker is ground transportation management software that has been in use since the late 1980's. This product has assisted thousands of ground transportation companies, limousine companies, non-emergency medical transport, and shuttle bus services while helping them manage their businesses cost-effectively and efficiently. With its broad range of functionality, TripTracker can be customized to suit the needs of your business or your personal use.
Not only do you have sole control of your data, you own – not lease or rent – the TripTracker software. You have the same benefits that a cloud or web-based program provides without ever incurring any data loss, interrupted service, or security issues. This means that you gain immediate control over your accounting, dispatching, and reservations. Additionally, you can effortlessly integrate your TripTracker software with ADP Payroll, credit card processing, FlightView, and QuickBooks. Finally, TripTracker is not just a software application. It is recognized as a foundation for a number of successful businesses.
Although the apps and software are used differently but the common thread is that they are tracking software that is used by different transports.