There's something about skydiving that makes it an easy bet for landing a spot on the bucket list of most people. Whether it's the concept of jumping out of a plane, the dream-come-true sensation of flying through the air or the fact that you literally start above the clouds – whatever it is, it's difficult to deny the luring desire of feeling badass in a safe environment. And that's the most difficult choice – where to go skydiving? Sure, you can go to your local company and jump in to a backcountry field – which is mighty fine for most – there are some people who like to make most everything extreme, including the location of their jump. If you're one of those maximalists (or, simply, are on vacation at one of these locations) here's a list of the coolest spots to skydive from around the world.
Pattaya, Thailand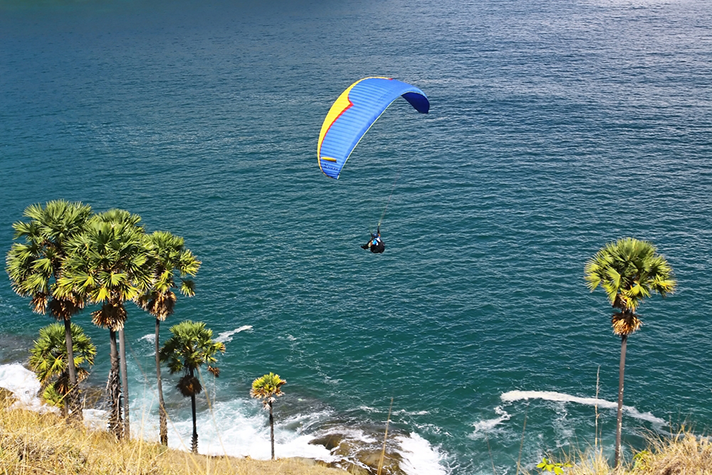 A best friend of mine recently returned from Thailand, and she said that I had to add Thaiskyadventures to my ranked list. Aside from it being a bit of a detour from the usual tiger petting, cheap beers and temple visits, it's absolutely worth the deviation from the normal Thai-tourist affairs. You can jump most days out of the year with some of the most lush coastal and forest views.
Fox Glacier, New Zealand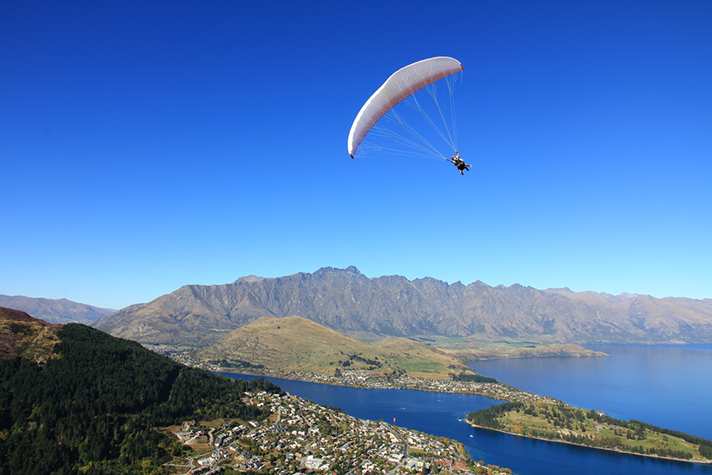 If you're the type who likes to see things in proportion, then glacier skydiving will be your jam. Toted as "the 2nd most scenic skydive in the world," Skydive Fox Glacier will guarantee your jump to have constant 360 degree views of some of the most beautiful and majestic snow-capped mountains in the world. In addition to mountains, you'll experience a wide range of natural beauty all while in the safe hands of your instructor.
Seville, Spain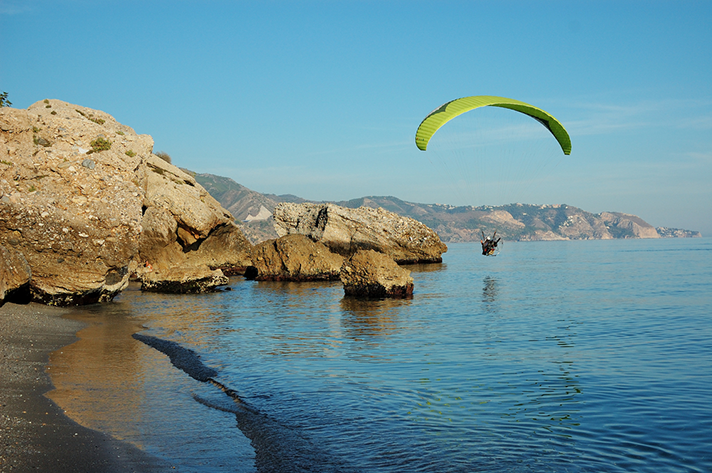 As if the late-night sangria, complimentary tapas, beautiful dancers and backpacking revelry weren't enough, tack on skydiving at Skydive Spain and you may never leave. Boasting heights of "15,000 ft, the highest altitude in Europe," there's a local bar and restaurant nearby, campsites and dependable weather for "any season" jumping. Your jump will be privy to the wide expanse of countryside with scatterings of farmland and distant views of denser civilization.
Zambia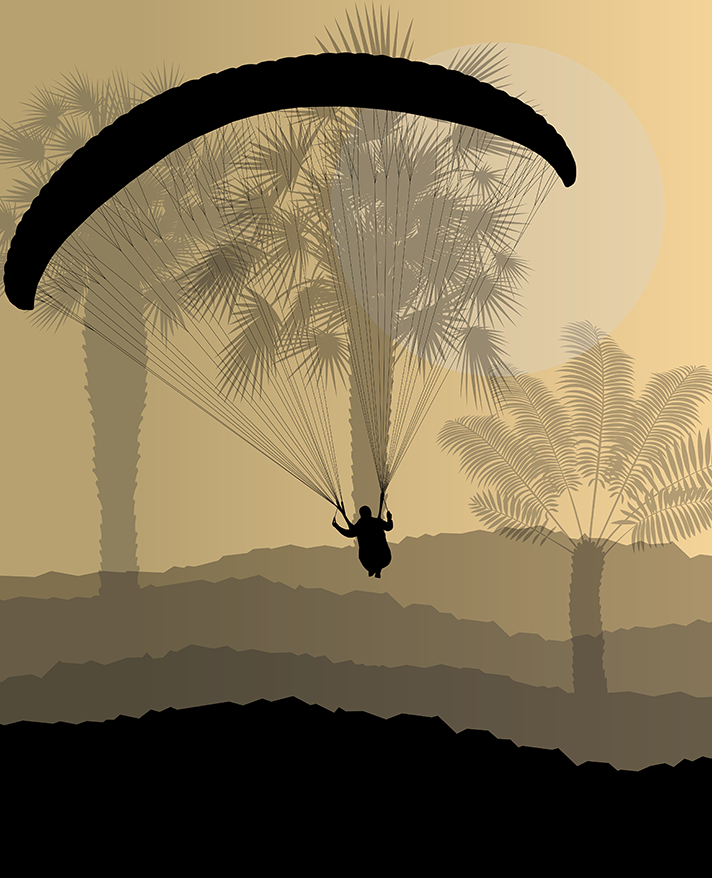 Never thought that skydiving in Zambia would ever cross my mind until a work acquaintance mentioned that he was considering it. He has been planning his trip for a few weeks now, and he's been hooked on the idea to skydive with Victoria Falls Adventures. The idea of the dive with views of Victoria Falls is just hard to dismiss – and since VFA also offers a variety of other activities like white water rafting, walking safaris and helicopter tours – it's pretty much a one-stop shop for those who like action-packed trips.
Amalfi Coast, Italy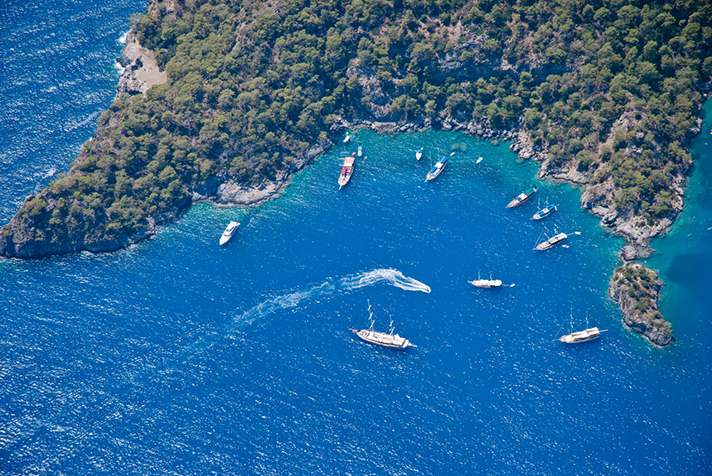 In addition to being one of the most beautiful towns in Italy, most travelers go for the amazing seafood, the coastal villas and the glistening waters. But if you like to add a cherry on top, consider skydiving with Travel Amalfi. Right when you feel like your adrenaline is getting a bit too relaxed and weighed down with pizza and gelato, you'll get a nice jolt back to energy with each amazing, big-picture view of the village, the ocean and more. Then, top it off with fantastic wine or beer and an extraordinary seafood pasta.
Kamchatka, Russia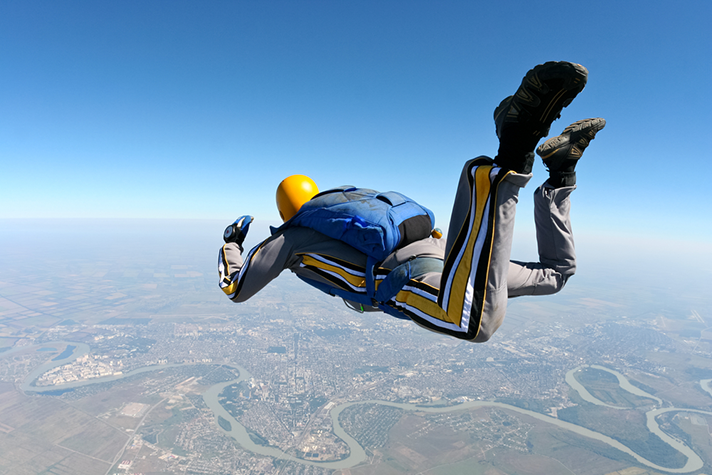 If you thought your trip to Russia was laced with enough political tension and high-end affairs of all sorts, then you're right – but, if you're in town and you'd like to check skydiving to an active volcano and hot springs to your list – then you're in the right country. Skydiving with Kamchatka Travel Group prides itself on some of the most spectacular and hair-raising temperatures and views to match.
Wasilla, AK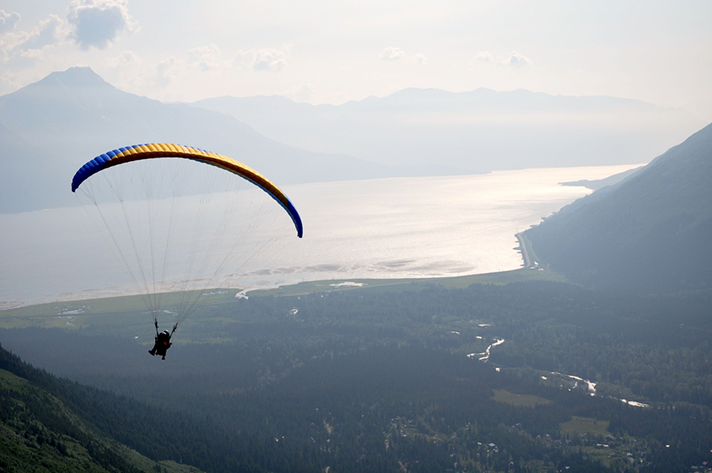 Yes, this is where Sarah Palin lives and perhaps she's on to something. Just when you thought Alaska couldn't be more of an outdoorsy paradise – after partaking in hiking fishing, boating, sled rides and some of the freshest and tastiest fish ever – go skydiving with Skydiving Wasilla. Open year-round with scenery to covet, make sure to take time from enjoying the landscape on foot to experience it from above.
Hawaii, USA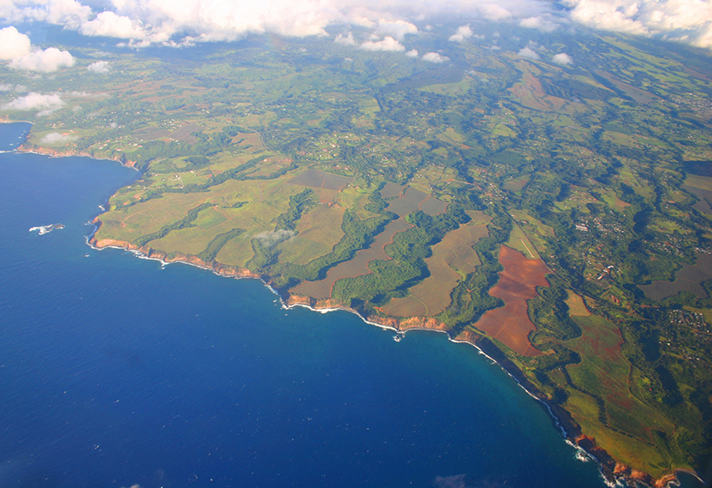 Thinking "Well yea, everyone goes skydiving in Hawaii" – then yes, you are correct. And, it's for a reason. Do you love that warm Hawaiian air? The relaxed perspective? The flavorful cuisine, the athletic nature, the sparkling beauty of the island life? That's why everyone goes skydiving in Hawaii, and you should, too. Skydive Hawaii is a tried-and-true company that will take you to one of the greatest jumps around the islands. Don't fret – if this feels like the ultimate cliché, you can always tack on a few volcano hikes, scuba trips and fishing excursions to make it the real deal.
Dubai, UAE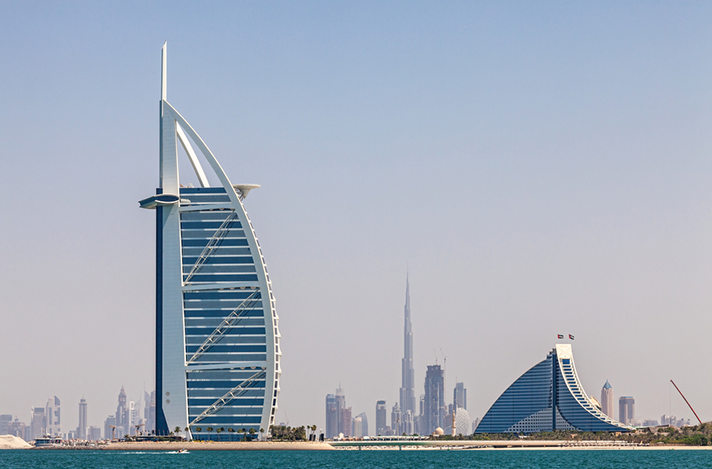 In Dubai? Go skydiving with Skydive Dubai. It will give you one of the best areal advantages that you've been craving ever since you arrived. Not only is it super cool and unique to say you've been skydiving in UAE, but getting the big picture from above helps the layout and enormity of the land make a bit more sense. The city, the water and the wide-open spaces make for a variety of views that you don't normally get all in one dive.
Sau Paulo, Brasil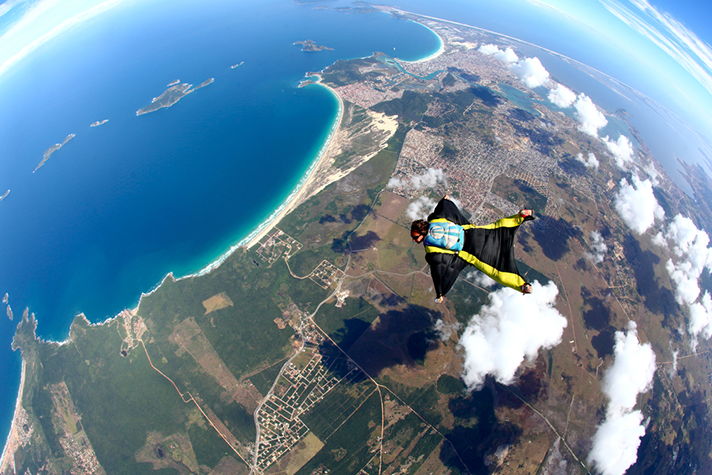 The largest city in Brasil and most renowned for soccer notoriety, if you're looking for a break from sports then you've found it. Inquire with Tours by Locals and Skydive in Brasil (you can even book in advance online) for a day that's not full of museums, walks and of course – amazing meals. With Tours by Locals each trip is private, so you can save money by going with friends (or a gaggle of new ones) via TBL than booking a trip with a larger company. Also, you can customize your schedule a bit more than you would get to, otherwise.