Downtown Los Angeles
Just because it's known as the "central business district" doesn't mean Downtown Los Angeles is all work and no play. Sure, you'll find clusters of tall buildings, a heightened level of hustle and bustle that I like to equate to a sleepy day in Manhattan and that feeling of grit you can only get from being miles from the beach in the epicenter of LA – but wow, Downtown is really, really cool. If I didn't live and work in the beach cities, I'd definitely move here. Recently, DTLA has started running the train (akin to BART, METRO, etc) schedule that goes as far west as Culver City (re: a few miles from the beach cities). Soon, it will take you but blocks from the beach, making DTLA a wonderful place to root your visit as it will have easy and affordable access to most other parts of LA.
Stay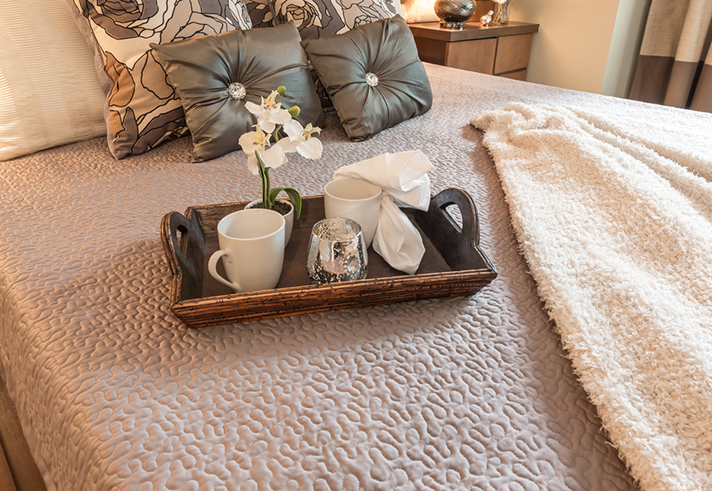 Lodging in Downtown has become much more appealing since the rise of Airbnb and the resurgence of twenty and thirty-somethings deciding that it's cool to live in a "city-city." Like New York, you'll find that space is tight, most residences are within tall buildings and other options are typical city-side hotels, motels and of course, the occasional, super hip vintage inspired hotel.
Located in Pershing square, this super-ornate, practically royal luxury hotel is a lap of high-class leisure. For upscale treatment and stay, you'll find it hard to leave your room. Luckily, you're super close to public transport, a park and other walkable amenities so you won't need to go far to get in the thick of the fun.
Even if you don't end up staying here, make sure to stop by for an afternoon at the rooftop pool to enjoy the views, drinks, food and of course – lovely company. Hip, retro and super vibrant, the Ace Hotel offers a calendar of events, a bar, restaurant, lounge area – basically, you could stay in for your entire vacation and never get bored.
For a more traditional stay, you'll love the ornate building and that it doesn't quite look like your everyday Hilton. Known for a Euro-vintage aesthetic, the 1920's vibe meets impeccable service and fantastic food makes Hilton Checkers a truly unique experience.
Eat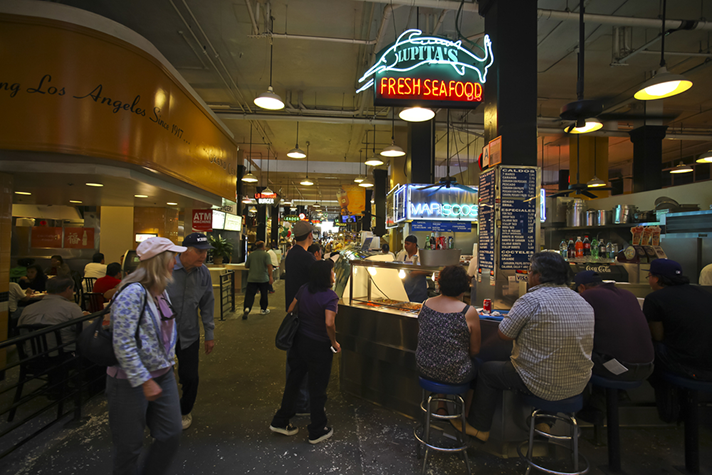 For the best BBQ I've had in DTLA (and some of the prettiest outdoor seating) check out Horse Thief (just outside of GCM). Amazing brisket, sides and of course – meats of all other kinds – go hungry and dig in. While you're there, browse around Grand Central Market for super affordable fruits, veggies and MORE FOOD (consider a second or third lunch/dinner). Eggslut is popular for breakfast (or until it sells out) as are the abundance of tacos, Wexler's deli and Mcconnell's ice cream.
Big flavors in bowls, sandwiches, sides and more laden with veggies you've never met but love and meats like pork belly, chicken and steak. What started as a food truck is now an empire – but Chego was the OG store of OG Roy Choi. My favorites are the Chubby Pork Belly Bowl, the Ooey Gooey Fries and everything on the dessert menu.
You'll recognize it as italian with fresh pasta, pizza, grilled meats and antipasti – but with sauces like duck ragu, ricotta salata and pistachios or pizza topped with housemade spicy 'nduja, san marzano tomatoes, mozzarella, black cabbage and fennel pollen – you are a far cry from the norm.
Have a hankering for something sweet? Semi Sweet is open for breakfast through dessert (and any snack time in between). Try their Maple Bacon Sticky (bun), Chive Biscuit, baked donuts, the Crullant, the pocket tart – and any of the cookies or bars. They also have salads and sandwiches, but you'll need space for all the above.
Entertain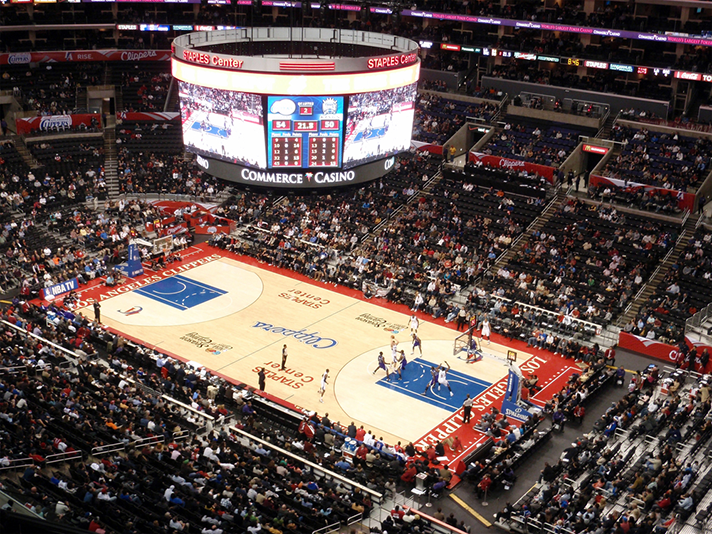 Like sports such as hockey and basketball? Enjoy concerts? When you're in town, check out the event listings for the Staples Center and the Walt Disney Hall. With plenty of restaurants right on site, you'll have a blast in the recently renovated arenas.
Don't fret – it's not the last, but if it were that would be A-OK by me. Full of new, gently used and those in between of books, magazines, periodicals and more – this multi-nooked, bi-level book haven even has a cool upstairs that houses artists workshops and stuffs for purchase. Don't forget to walk under the upstairs Labyrinth.
While there are many ways to experience DTLA, I'm a big fan of the walking tour. Sure, you can take bus, UBER or bike, but there is just something about touring at your any whim that does DTLA right. Spend as much time as you want visiting historic sites, art, the flower district…and more.
Nightlife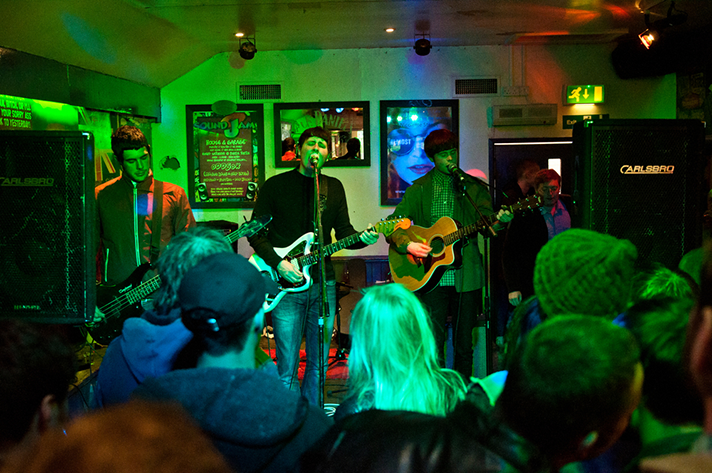 This section was going to be "fitness, but let's be real: you're in DTLA where there are more bars and clubs per block than gyms. Plus, you just spent your day walking around. Now, it's time to get gussied up and go out.
Like to drink and…play? 82 has a full bar and two rooms fully stocked with arcade games. Sure, you can sit outside on the patio like an, ahem, adult – but why be boring? Grab a cocktail and rid of your quarters as the night gets old. Suitable for all "kids" over the age of 21 and dressed casual to more chic.
If you like speakeasies, you'll dig The Varnish. Check the calendar for live music, and if you want to go on the weekend get there early. Think dark, boozy and typical hipster LA with a nondescript door that everyone knows about since it's all over yelp.
More your classy, upscale vibe that's an amazing whiskey bar. Super hipster but just as sophisticated, the dark "father's library" ambiance makes the company, pool table, varnished bar and company that much more desirable.