Like many students, travelers and adults aplenty, when I hear the term "museum" I immediately think of some of the most renowned art destinations like The MET in New York, LACMA in Los Angeles and the Louvre in Paris, France. Amongst a number of museums that are notorious and considered "must-see" museums of a lifetime, I've been a few times to each and will likely go back. However, while all are known for housing collections of paintings, sculpture, ancient artifacts and more of the past to present, I've noticed that it's hard to look much further when the all too familiar pilgrimage to the "can't miss museums" whenever I travel to a new city is, undoubtedly, part of most itineraries. Finally, recently, I've expanded my art repertoire in several ways in order to see more of the world, and most notably, it has affected my definition of museum. Sure, museums hold art – but art can mean a random collection, a garden, or even a specific topic – and, a museum can also be the art in of itself. Here are five can't-miss, one-of-a-kind museums around the world that you should go see now.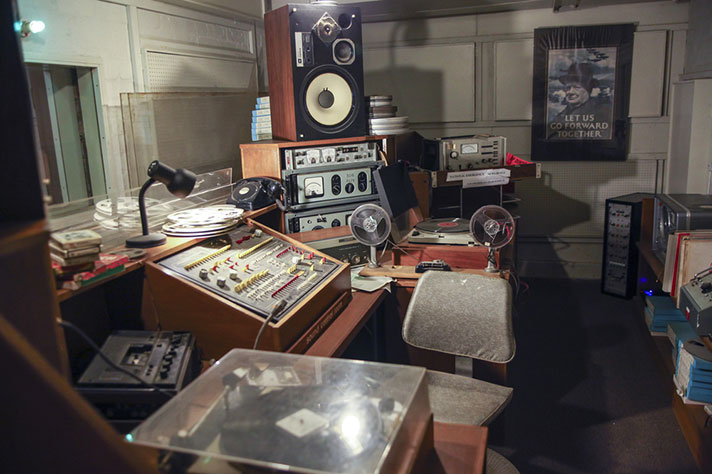 With a variety of catch phrases like Assume Nothing painted across the museum's website, brace yourself for a collection like no other. The ISM is a space of exhibition, collection, multi-media and interactive experiences that vary in topics from the history of being a spy to on-site "be a spy," if you dig James Bond, Jason Bourne or Mr and Mrs Smith, you'll enjoy this super in-depth journey that's part education, double intrigue, and 100% worth a trip. It's easy to buy tickets, check hours and even get there – the museum leaves no planning to chance. From collections of real spy stories to actual paraphernalia, visiting ISP is just as educational as it is experiential. So, if you're looking for a museum that even kids will love, definitely visit ISM and get ready to get your spy on.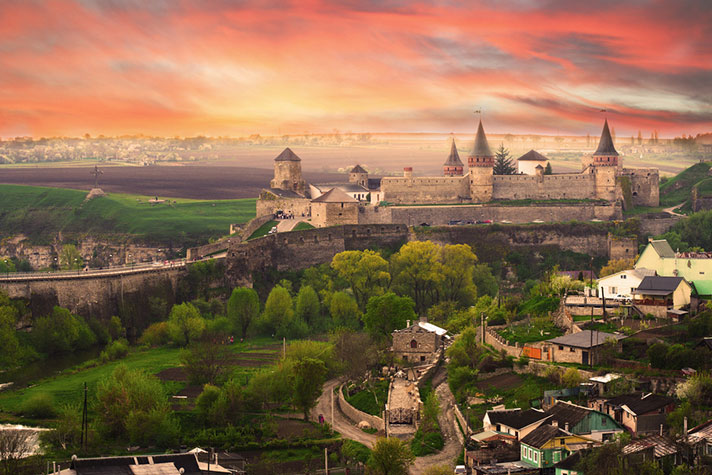 A most unique environment, the Odessa Catacombs is a structure of tunnels that extends throughout the underground of Odessa (and beyond). Catacombs can be found all over the world, but the series in Odessa is infamous for the number of reported visitor deaths due to getting lost or crushed. Some claim that the catacombs in Odessa are some of the longest in the world, and while most sanction that visitors should opt for an official tour, many adventurers hire a private guide and go off the beaten path (so to speak). While many people associate catacombs with those in France that are lined with skulls and bones, the Odessa Catacombs are merely leftover from ancient mining times. Throughout the three levels you'll find caves, rock walls, cave art, garbage, and a preserved piece of Ukraine history. While I haven't yet been to the Odessa Catacombs, I have been to the ones in France – and frankly, there's just something about being underneath a city in an exquisitely developed maze of catacombs that's absolutely unforgettable. Definitely not your typical museum, but most certainly one, nonetheless.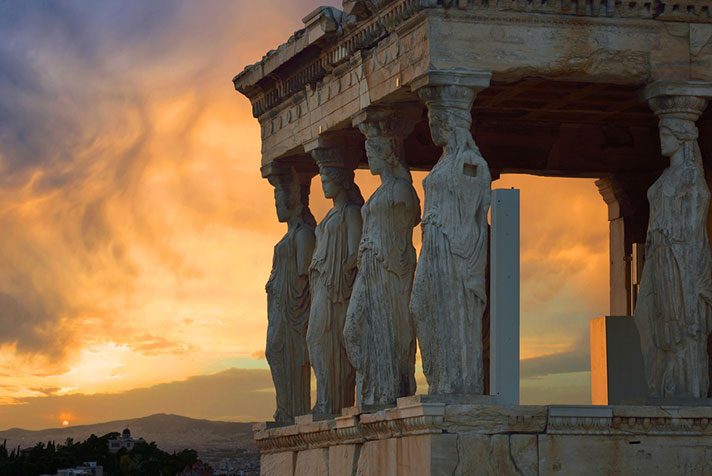 Known most simply by architecture aficionados as the citadel on top of ruins, the Acropolis isn't a museum – it's one of those museums in of itself. When I was in high school, I took several years of Latin, and the prominence of the Acropolis is so huge that we spent an entire semester studying the layout, the backstory, the architecture and the present-day impression on culture and lifestyle. Since the Acropolis is a rather famous historical destination for locals and visitors alike, the area around the Acropolis is developed and easily accessible. Frommer's recommends skipping the destination in the summer, and if you can snag a guided tour so you don't miss anything important. If you love to engage with your surroundings and experience life-sized relics of art, then absolutely make the trip to the Acropolis (and make sure to study up beforehand).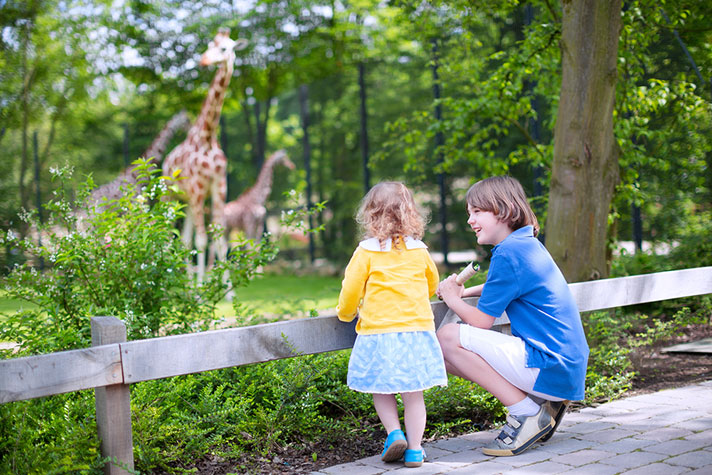 I've grown up going to the zoo, but I never thought of as a type of museum until now. But, it is – it's just a museum of live animals. While I haven't yet been to the Sunshine Zoo, I have friends who claim it to be the best they've ever seen. Located in Queensland, if you're there for hiking or surfing or to enjoy the bustling city, make sure to take a day trip to the zoo. If you think this isn't the first time you've heard about the Sunshine Zoo it's quite likely you're right; the Sunshine Zoo is owned by the Irwin family (yes, as in the widow and children of the late Crocodile Hunter Steve Irwin). As you can imagine, the zoo has a special focus on animals of all shapes, sizes and breeds (especially reptiles and Aussie-specific creatures). So, in addition to being housed in one of the most beautiful parts of the world, this museum offers an eclectic curation of the usual alligators to the more obscure Binturong. If you go to one last zoo for your entire life, strive to check Irwin's off your list.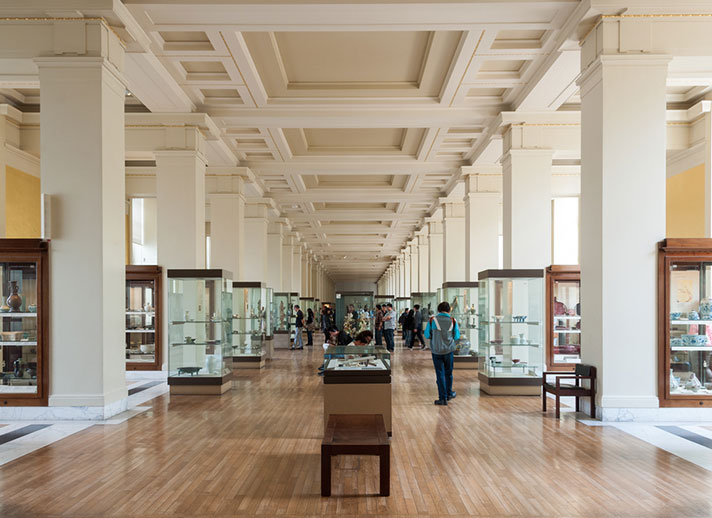 While you must make a reservation in order to visit, the Museum of Counterfeit Goods is a sight to behold. Built around "more than 4,000 goods that infringe trademarks," this museum is like no other in that it has the breadth and variety of a regular museum but the specific quirk of those with more unique hobbies and curiosities. With goods ranging from apparel to accessories, home-goods, consumables, tools and more (a total of 14 different categories) was established in 1989 for the purpose of being educational for the purpose of furthering the cause. In addition to showcasing recognizable goods, the museum strives to teach visitors the techniques and eye for spotting counterfeit goods and hopes you will gain an understanding of typical infringements and the repercussions they have on the economy.