There's no better way to see the most unique, exquisite and best-kept secrets around the world than to strap on a pack and visit on foot. A few years ago, I became obsessed with hiking when I realized that it was budget-friendly, a good workout and an adventure-filled way to explore new (and local) surroundings. Since then, I've been on the hunt for the most unique, daring and breath-taking hikes from around the world – and here are my top five.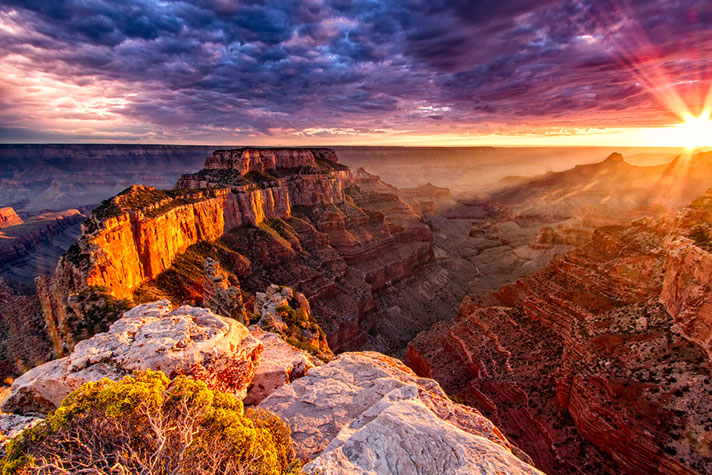 Hike: Rim-to-rim, 23 miles
The trail: There are many options for hiking the glory of the Grand Canyon, but my favorite is the rim-to-rim hike. Start on either rim (north or south) and hike down to the bottom and up the opposite side. Most popular is the "north-south" route.
Why it's great: As you descend and ascend, you'll experience different generations and colors of rock, Phantom Ranch caves, cliffs and landings that are parallel to none. Standing by the river at the bottom provides views of such jaw-dropping enormity you'll feel tinier than you've ever felt before. If you can, make a reservation at Phantom Ranch and bunk in a shared cabin and enjoy a home-cooked dinner and beer, then breakfast the next morning.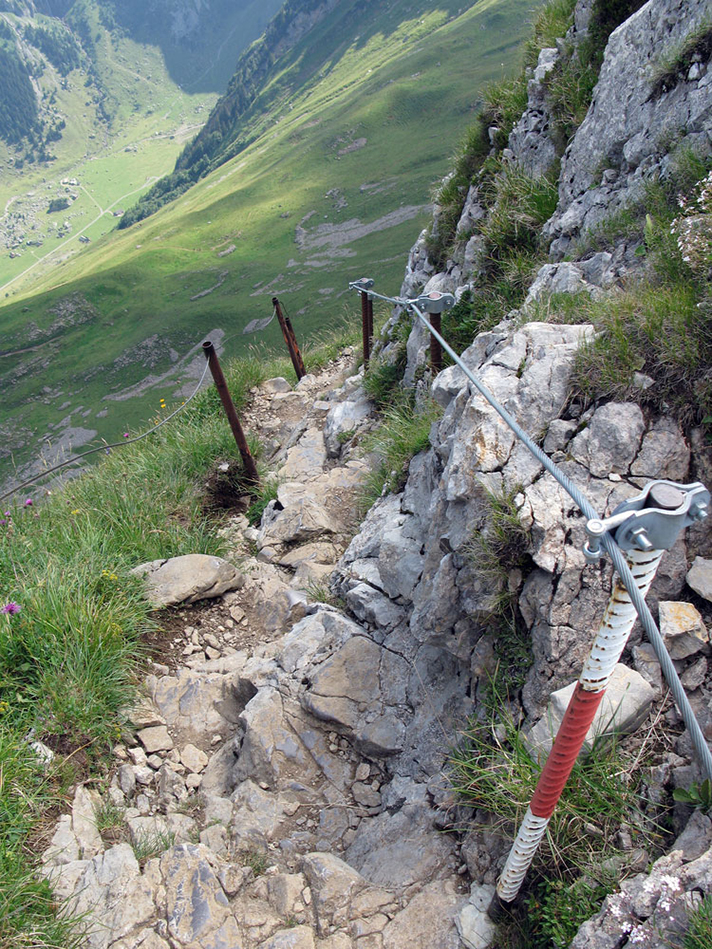 Hike: Several options, best is to consult a tour company
The Trail: Described as "one of the most terrifying hikes in the world" by publications like the Huffington Post, this hike (or shall we say climb) is not for the faint at heart. Expect to find yourself on edge for the entirety of the hike – which is best explained by a series of pictures like these.
Why it's great: If you enjoy being hopped up on adrenaline, balancing on a bridge of narrow boards against a rock cliff and having nowhere to go but forward (we won't talk about the other option) then dearest thrill-seekers, this is will be your biggest accomplishment.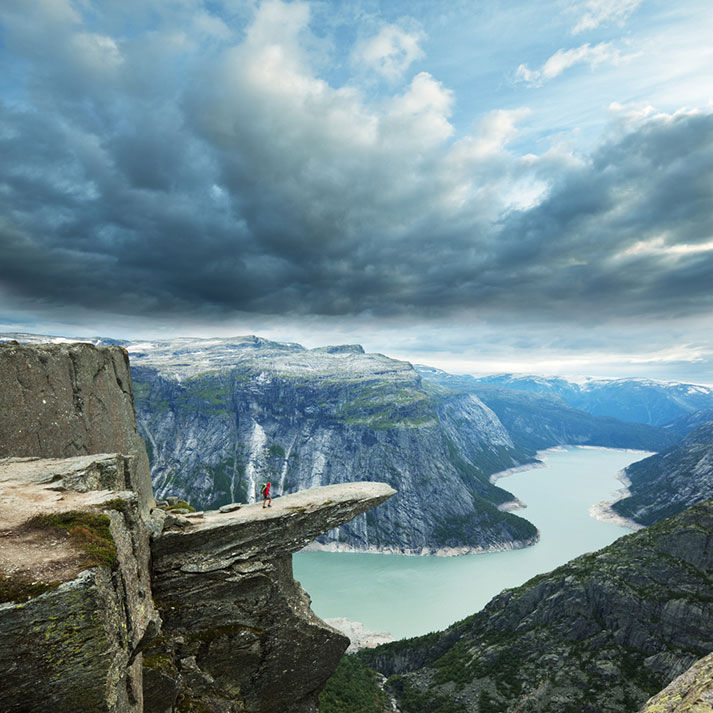 Hike: A fjord is a "long, narrow inlet created by glacial with steep sides or cliffs created by glacial erosion," (Wikipedia) and they make for a host of epic activities that include glacier views, hiking, cycling, backpacking and fishing.
The Trail: A good friend of mine recently returned from Aurlandsfjord (a fjord that stems from Sognefjorden, the main fjord in Norway) which is 18 miles long and dips 3,000 ft below sea level. He went with a tour group, and experienced some of the most magnificent hikes, views and vistas he's ever seen. He recommended this tour site since it takes care of transport, village trips, all athletic activities and even let him bike for a portion of the trip.
Why it's great: Most fjord trips are wonderful trips because they enable travelers to cover an impressive distance in record time all while enabling opportunity for ample cultural (and outdoor) experiences along the way. Selecting an off-shoot of the main fjord will let you see more of Norway than you might otherwise since you'll be treading off the beaten path at varying coordinates.

Hike: One of the most grueling endeavors around the world, hiking to Everest base camp (18,000 ft) is a somewhat more attainable feat than the entirety of Everest itself. You cannot hike to base camp alone, so you will need to go with a tour company like REI (which will take care of all accommodations and planning) or hire a guide or porter. The hike to base camp will take you in view of glaciers, some of the highest peaks in the world and a view of the Everest summit.
The trail: Well-marked due to the number of cars, porters and trekkers that make the journey every day, the route to Everest base camp is rigorous and typically takes around a week due to the alternation of days hiking and days spent achieving acclimation. There are two base camps – "south" in Nepal and "north" in Tibet. South is more popular due to ease of access and less time and money spent getting to the starting point.
Why it's great: Hiking to Everest base camp is an achievement like no other. Whether it's the mountain air, the culture, the comradery, the altitude or the environment, it's indisputably unforgettable. Some find the altitude difficult to acclimate to – it's recommended that you train prior and hike several mountains over 10,000 ft so you can learn about your body's ability to acclimate and how it responds to low oxygen.
Bay of Fires, Tasmania Australia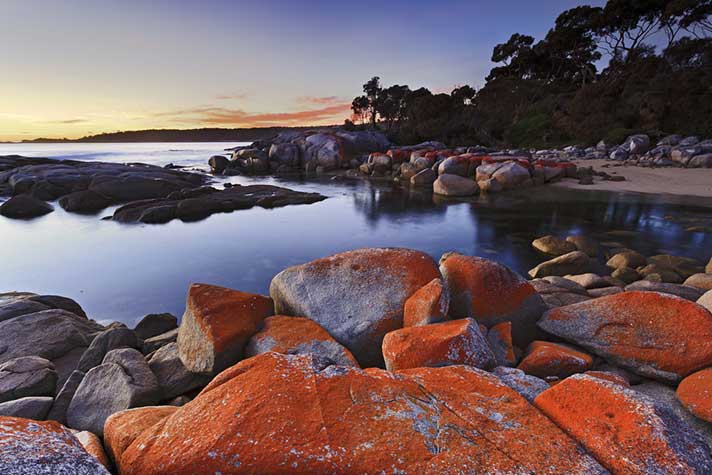 Hike: "Named for the orange rocks created by lichen," the Bay of Fires is located in Tasmania on the north eastern shore (Wikipedia). In contrast with the whites of the sand and the bright blue colors of the sea, the juxtaposition is striking. Most people do the trip in four days, and I recommend consulting a guided group so all of the logistics are well-managed. You can also visit their itinerary to get an idea of the hike's physical (and experiential) expectations.
The Trail: This flat walk will take you through sand, caves, rock, trees and a variety of ecology. Most groups average about 20 miles, total, round-trip.
Why it's great: The opportunity to experience marine wildlife, a variety of environments, and of course – a fair portion of the Tasmania coast – with such a low impact and moderate toll on the body, shouldn't be missed. While most hikers carry their own packs, a few companies provide a bag carrying service so even the fair can partake. There's also a range of accommodation, from all-inclusive camping to night stays in cabins or lodges. This trip is ideal for those who desire to experience this can't miss part of Australia, yet cannot necessarily "rough it".