Happy, dusty, tired and over 100 pictures later, I just returned from a 4-day backpacking and camping trip through Utah's Zion National Park. Over the 4 days, we hiked the 16 miles through the Narrows, summited Angel's Landing and Observation Point, checked out the Emerald Pools, strolled the Pa'rus trail, camped at Watchman Campgrounds (with one night in the Narrows), bought showers at Zion Adventures, stocked up on groceries at Sol Foods Grocery and the one and only Chevron, and ate at the local eateries: Oscars Café, Amigos Restaurant, Café Soleil, Deep Creek Coffee and the Spotted Dog.
Having never been to Zion National Park (or Springdale, the quaint town that's walking distance from the park entrance and where most people lodge and dine) prior to my arrival and during my stay, naturally, I had a lot of questions:
Lodging:
Where are the best places to stay in Zion and Springdale?
If I camp, what are the best sites? Can I reserve online?
Eating:
What are the best restaurants in Zion and Springdale?
What restaurants have free wifi?
Where can I buy groceries and firewood?
Transportation:
How close is Springdale to Zion Park?
Is there parking at the visitor's center?
What are the Zion Park shuttle schedules?
Etc:
Where's the best place to rent equipment?
How much does it cost to get a park permit?
What's the weather like?
What's the alcohol restriction?
I currently live in Los Angeles, and for my routine questions of which 90% are food related ("Where can I get Vietnamese food in Culver City?" "Where can I get French Onion Soup?" "What café has the best sticky buns?") I always use Yelp. However, when I embarked upon planning my trip to Zion National Park from start to finish, I began to take a closer look at what Yelp truly offers and compare it to TripAdvisor.
Overview: Yelp vs. TripAdvisor:
Looking at the big picture, Yelp and TripAdvisor have communities in all parts of the world that are comparable to one another. Each hosts a number of users so that numbers are not a factor in making one site "better" than the next. Both offer a wide range of reviews, covering businesses like restaurants, bars, museums, hotels and hostels to hardware stores and surf lessons. I think I've even seen parking lots, annual events, concerts and holiday parties reviewed. You'll also find a vast number of reviews, basic commentary, thorough descriptions, short quips, loves, hates, questions and more on each site from active users to those who have achieved "elite" status and seem to review everything they come across as it happens. Both provide ample pictures, links, local suggestions, business information and whatever else you could possibly want to know when scouting out your next point of interest. With that said, there are some differences.
Eating: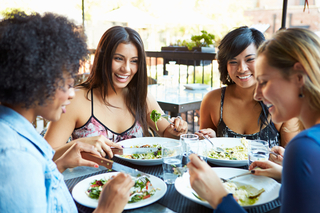 I've lived in the Los Angeles area for ten years. I know the different communities, neighborhoods, cities, and heck – even where the best food trucks roam. So, when I'm looking for restaurant recommendations, it's usually to look up a specific spot I drove by or to see what people are saying about a new eatery. I want the details, the nitty-gritty, and enough pictures to decide whether I want to add it to the cue that includes places I've been and love and those that need to be tried.
Therefore, I use Yelp. Los Angeles and other cities alike have almost rabid yelpers of new coffee shops, bars, restaurants, hole-in-the-walls, cafes, markets and so forth that you'll find a plethora of data to allow you to zero into your decision.
When I was traveling to Zion National Park and driving through Las Vegas (two areas where I am a newbie) I tried using Yelp to find restaurants. And yes, I was able to search "restaurants in Zion" or "restaurants in Springdale" and pull up a full list of what my options were – however, with little local information, I found it hard to discern where to go. Las Vegas was particularly terrible – each eatery had at least 4 to 5 stars (and dollar signs ranging from $ to $$$$) which pretty much made using Yelp a wash.
TripAdvisor wasn't much more of a help in this situation, either. While TripAdvisor seems to cater to a more international/journeying crowd (the reviews are not so much by locals as those on Yelp seem to be) it was still difficult to apply a discerning eye to the list of relatively similarly rated eateries, even in Zion. Our best bet? Ask the locals. They guided us to the top restaurants and markets (the same bunch that Yelp and TripAdvisor had) but with specific details like (this one is the most popular amongst locals).
The verdict?
If you know what kind of cuisine you want (like, Mexican) that will help give you some context and pick from the resulting list. Otherwise, trying to use either site will be just as good as closing your eyes and going to the first place you point to.
Lodging: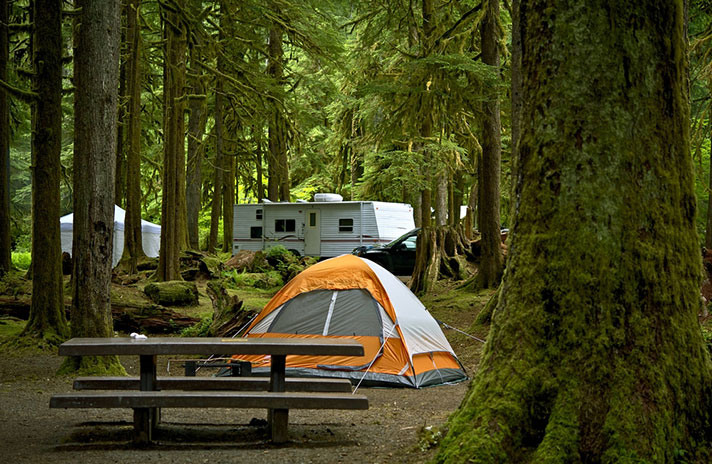 I rarely look for lodging where I live, but when trying to decide where to stay in Zion National Park in respect to the activities I wanted to do, TripAdvisor was much more useful than Yelp. Sure, both offered reviews of the different hotels, Inns, campgrounds and lodges – but TripAdvisor's layout was particularly useful. For example, when trying to figure out which campground was closest to the town of Springdale and yet still close to the Zion Visitor Center (where all the shuttles start and stop) TripAdvisor's dedicated page to Zion National Park and the lists of nearby campgrounds (and what those were nearby) that included the closest market, gear rental companies, gas stations and souvenir shops was more helpful than searching for "campgrounds in Zion" and sifting through Yelp's accurate (to inaccurate) list of "best match" options.
The verdict?
TripAdvisor is wonderful for planning your trip in a particular area where you have zero bearings about anything.
Etc: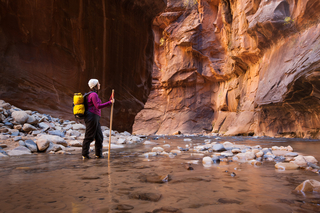 We had a whole slew of questions about the best hikes, the Zion shuttles, rental equipment and wifi. While the Zion Visitor Center provided the most useful information about the local transportation, using Yelp for details about specific restaurants, markets and cafes (and wifi) was the most efficient, while utilizing TripAdvisor for details about equipment for certain hikes and activities was the most informative.
Overall verdict?
Yelp vs. TripAdvisor – neither rules, and when used together you can be a better consumer than just sticking to one.