Beverly Hills, West Hollywood, Hollywood
Decadent caviar, vibrant cocktails and strobe lights, towering heels and late nights. There's just something about these three adjacent cities that evoke all of my senses at once – when I first moved to Los Angeles, I thought perhaps it was the sheer extreme of it all: Beverly Hills glistens with high-end fashion, cars and eateries. West Hollywood is flamboyant, wild and equally as seductive in respect to food, attire and overall fitness. Hollywood is rather "as expected" during the day, with the usual throngs of tourists and locals going about PG-13 activities; but at night, it becomes the go-to hub for bars, clubs, social experiments and of course – more food. Not for the faint at heart when it comes to money or modesty, Beverly Hills, WeHO and Hollywood are not to be missed during any LA vacation.
Stay
Due to "the business" of the city, there is a plethora of places to stay in Beverly Hills, WeHo and Hollywood. While there are more upscale and classic hotels (and super cliché motels) to accommodate the comings and goings of business folk and celebrities in Beverly Hills, WeHo and Hollywood offer a wider range of more unique options for hotel or motel stay that range in size from bed and breakfast to full-blown chain. If you like the idea of a pricey hotel but don't want to shell out the bucks, consider Hotel Tonight – an app that lets you book last minute hotel rooms for a fraction of the going (or discount) rate 7 days in advance.
Beverly Hills
There's no way to do "cheap" in Beverly Hills, so you might as well go all out. The Beverly Hills Hotel is an icon, a tradition and one of the most sought-after hotels by celebrities and others from the well-to-do echelon. Of course, if you don't want to spend big bucks on the room, make sure to indulge at the restaurants/bars located within the hotel – I recommend the Polo Lounge for breakfast.
West Hollywood
I'm obsessed with the Sunset Tower Hotel. And, I'm not alone – I have friends who come to LA and refuse to stay anywhere else, even when their work meetings are across town. Designed in 1920, the exterior is an ornate landmark and stands out as such. Inside, it's beautiful and a total throwback, and the views of the Hollywood hills are fantastic during sunrise and sunset. Again, you can stop in for a meal or a drink at the bar – just make sure to take in the spectacular views, whatever you do.
Hollywood
Chateau Marmont is the choice of fancy (think chateau in the Swiss Alpes but in the heart of LA) – and it's nothing but a life of luxury. Again, if you want the experience without the hefty price tag, stop by for a meal or a drink at the bar. Another fun way to stay is the Hollywood Historic Hotel on Sunset – part 1920's in look and feel and 100% LA in terms of accommodation, service and amenities. If you plan to do the Hollywood Walk of Fame, this hotel is but a few miles away so you won't have to deal with the hassle of transport – just walk, call UBER or take a taxi.
Eat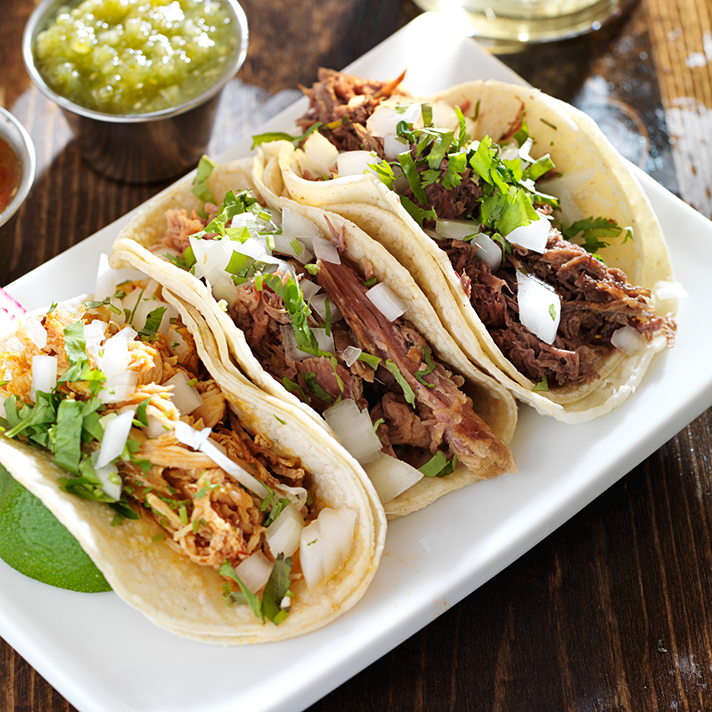 There's no way to do the restaurants, markets, food trucks and cafes of these cities justice in but a few options, so here are some fantastic ones that might not be the most well-known (but should be).
Beverly Hills
The Honor Bar. Part of the Bandera, R+D Kitchen, Gulfstream, etc. restaurant family, this bar/restaurant has one of the best burgers in LA (that's not on any "best of" lists…yet). Like most Hillstone restaurants, you can get burgers, booze, sushi and other mixed-cuisine offerings. For a healthier option, try the rocking kale salad.
West Hollywood
Galanda Thai Fusion. You can't visit LA without trying Thai food. From traditional offerings like Pad Thai to fusion dishes like Spicy Chicken Burrito, it all tastes even better when washed down with an ice-cold Thai tea or coffee.
Hollywood
Providence. If you love seafood, this is your spot. But, the menu doesn't end there: enjoy a modern drink menu, and a food list that ranges from caviar and mussels to salmon mousse, prime NY steak and green tea pate fruit. Definitely your more small-plate affair, you won't go home hungry.
Nightlife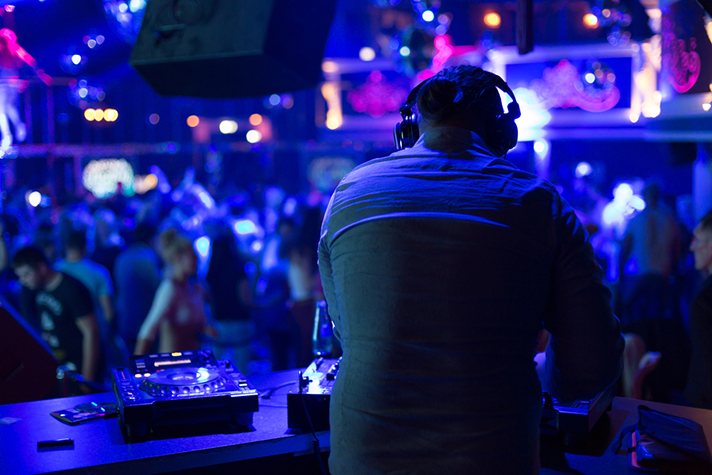 Good Times at Davey Wayne's. If you like themed bars (and 70's theme at that) then stop by GTDW. I always opt for one of the hilariously named cocktails – "Fuzzy Britches," "Some People Call Me Maurice," or "Tiny Dancer." The fare is not equally as dated – and you shouldn't skip the street corn or pork belly sammies.
Nic's. For something a bit less kitschy, Nic's has often has live music, always has an amazing booze list and of course – attractive people mingling, chatting and dancing. If you like to eat when you drink, Nic's has a sturdy menu of small bites and more to tuck in to until you can drive (or walk) home. I fancy the fried artichokes, the duck with bacon hash or any of the dips and caviars.
Fitness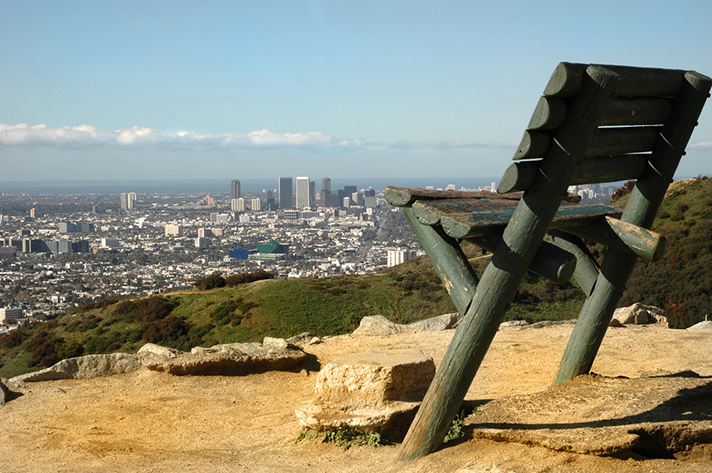 After long nights out full of booze, dancing and 3 a.m. taco runs, you'll want a good workout to sweat it out. While there are a number of chain gyms in the area from LA Fitness, Equinox and the one in your hotel, I always recommend getting outside and soaking up some vitamin D while you're at it.
Runyon Canyon. Known to locals as the "catwalk," this animal-friendly trail that starts in residential areas and winds through the hills is a great go-to. 3-miles or more if you'd like, you'll see all ages and sorts of people on this path wearing…well, whatever they please. Consider it a whole new level of sight-seeing.
Cirque School. Want something weirder? Try Cirque School, where you'll learn all about trapeze, aerial tricks, flexibility and more. Stop by just to watch or take a class (or two).