Santa Monica/Venice/Manhattan Beach/Malibu
Glittering beaches, tawny surf hair, seasonal menus and ocean views – the beach cities of Los Angeles are iconic, idealistic and 100% true to their lore. Year-round, visitors and locals flock for weekends, holiday celebrations and excursions of varying lengths for one simple reason: everything is better at the beach.
As you'd expect, there are years of options for eating, playing, staying and exploring – and about just as many ways to rank, review and weigh your options. We've divided Los Angeles in to five different regions, and focused on the best places to eat, play, stay and experience by location. Of course, as locals know, we recommend mixing and matching. That is, if you prefer to stay by the beach yet crave the nightlife of downtown, we recommend following your heart (and taking an Uber).
Stay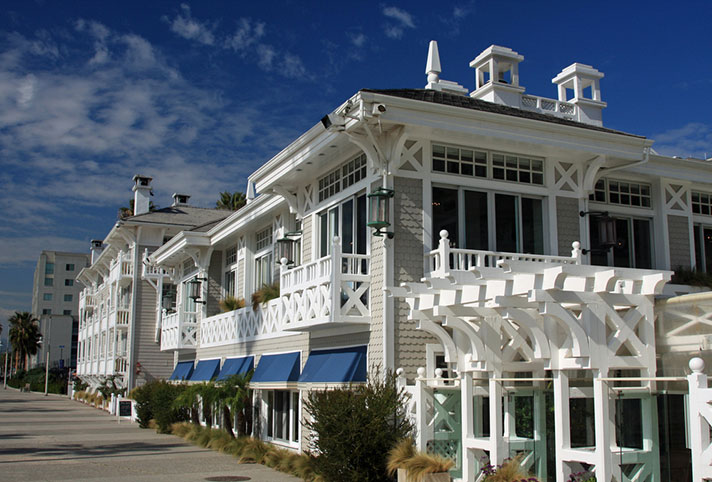 As you can imagine, visiting the coastal cities isn't cheap. Depending on what you're looking for, here is a range of awesome and popular lodging options in the coastal areas of LA:
Manhattan Beach/Santa Monica
Known as destination beach areas for travelers, backpackers, vacationers, foodies and surfers, these two cities are extremely popular amongst locals for having a breadth of unique homes, apartments, studios, etc. Many people rent out rooms in their houses, entire apartments, back cottages and more throughout the year to make extra cash. They tend to be quaint, affordable and a super fun way to experience "the local life." Visit Airbnb and browse at your leisure.
Venice
Hotel Erwin is located one block from the beach in Venice. Recently renovated with a modern look and vibe, it's adjacent to public transportation, many restaurants and bars, and of course – the beach. The best part about Erwin is that it has a rooftop bar/restaurant that has ample seating, one of the best coastal views in LA, and delicious drinks and food.
Malibu
For a more relaxing and upscale environment, consider the Malibu Country Inn. On the beachside bluffs of Malibu, you'll enjoy cozy yet celebrity-status service in this 16-room establishment. Close to Zumi beach, the local market and various amazing restaurants, this is the place to go to refresh.
Eat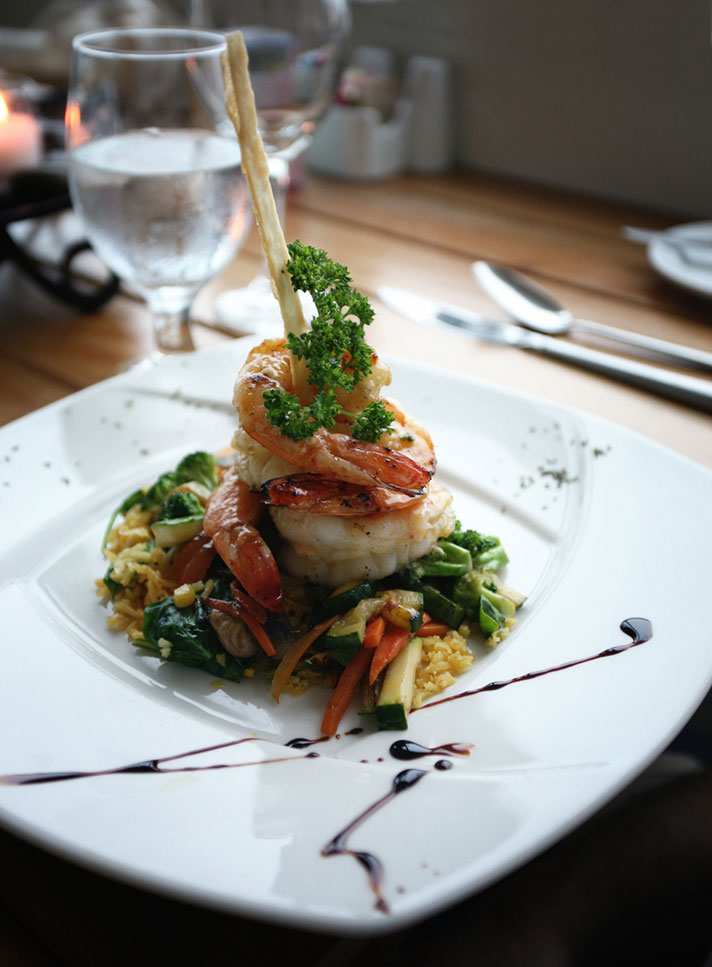 I've lived in Los Angeles for the past ten years, and I still haven't been to every single restaurant on my "must try" list. Here are a few of our local favorites:
Breakfast/Brunch
MB Post, Manhattan Beach. Seriously amazing bacon-cheddar buttermilk biscuits but a few blocks from the beach, this open-air breakfast/brunch place is a can't miss.
Tasting Kitchen, Venice. The epitome of cool on the notorious eating, shopping and hanging street Abbot Kinney – this chill location has a sticky bun and a croque madame worth any wait there might be for a table. Also, go back for dinner and try the fantastic house-made drinks.
Picnic
Bay Cities, Santa Monica. Arguably the best sandwiches in LA, the homemade bread, italian market and custom sandwiches to go (or eat at a table outside) are the perfect fare for those on-the-go (take to the beach, the Hollywood Bowl, etc). Tip; order online and avoid the deli counter wait that is usually 45 minutes long.
Dinner
Robata Bar, Santa Monica. Japanese tapas ranging from pork belly and shisito peppers on skewers to sushi, fusion-sake drinks and wagyu beef. Amazing atmosphere and even better food (don't forget to try the ice cream).
Capo, Santa Monica. Italian-inspired, farm-to-table fare – Capo is the best (yes, the best) restaurant in Santa Monica. Most people don't know it exists, but if you do (like you) it's a must at least once in your lifetime. I recommend the scallops, the burrata, the short ribs, the corn ravioli and the complimentary cookies at the end of the meal.
Entertainment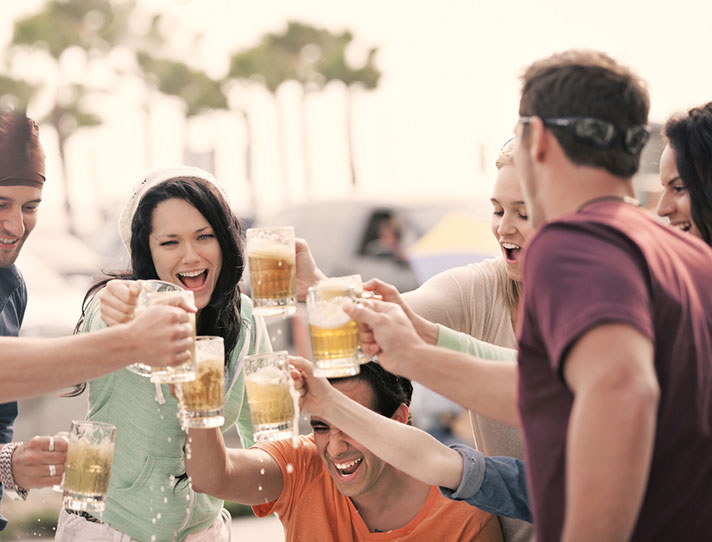 There's almost too much to do in the beach cities – but you can navigate the museums, beaches and local bar/club scene. For a change of pace, try some of the below.
Santa Monica Pier. Stroll the pier at any time of day and it's packed. There's an arcade, a ferris wheel, typical country-fair games, restaurants and bars that often have live music, trivia or karaoke. Don't miss the trapeze school or the fisherman at the very end.
Turtle Racing, Brennans. Irish pub by day/eve, turtle racing establishment every Thursday night. Simply show up, pay/select your turtle and join the ruckus out on the back patio as people cheer on their friends, win prizes and drink in to the night.
Wine Tasting/Safari. Love wine, like wild animals? Set in Malibu, you can taste wine and go on a local zoo-like "safari." Enjoy a flight of wine followed by petting buffalo, alpaca and zebras.
Fitness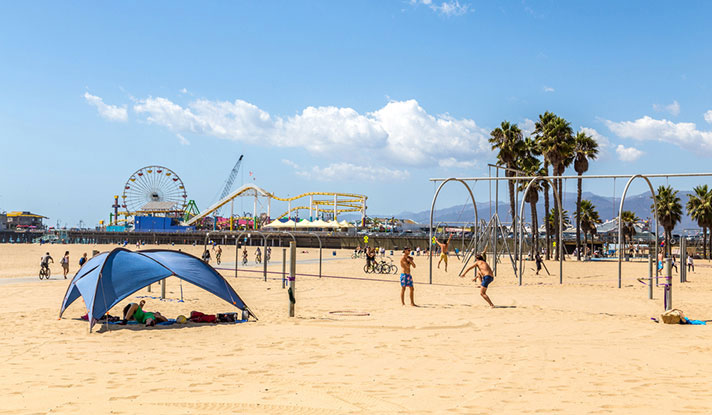 It wouldn't be LA without a variety of local ways to keep fit. Rest assured, each of the below is far from your usual workout.
Santa Monica Stairs. Tucked in to a residential hill, these two staircases are popular with locals, fitness instructors and celebrities alike. Bring water, your lungs and feel the burn. Oh, and it's free.
Los Liones Hike. My go-to hike in LA – it's 7 miles round trip, and starting just off the road from the beach you'll find yourself up in the hills with a perfect view of the south bay, downtown LA, Malibu and of course, the ocean. Try Gladstones for a proper brunch after or Reel Inn for fresh seafood and beer (you earned it)!
Stand Up Paddle/Surf
You gotta get to the water sometime – for surf lessons, equipment rental or to try SUP (stand up paddle) – go to Poseidon, a local provider that has/know/does/teaches just about anything you might want to try in the water. Basically, these guys will take care of you! If you were wondering, SUP is a great way to experience the calm of the ocean, and to "paddle out" further than the waves, the surfers, the swimmers and the boats. Sure, you might lose your balance a few times and end the session with tired legs, but it's unique and super cool.