Sky high, chalked palms and a harness – as long as you're not afraid of heights, rock climbing is one of the most exciting, exhilarating and satisfying activities I've ever experienced. You learn something about yourself when you're on the rock – you test your flexibility, strength and dexterity with each move. Additionally, it's a test of mental fortitude, and each time you climb you quickly become aware of the current state of your patience, determination and creativity. Like eating and sleeping, rock climbing is a sort of universal language. I have friends who have traveled the world, met significant others and confidently made their way through unknown country sides all by way of the local climbing community. For more details (like route descriptions and bolt count) visit rockclimbing.com. Here are their favorite places to rock climb around the globe.
North America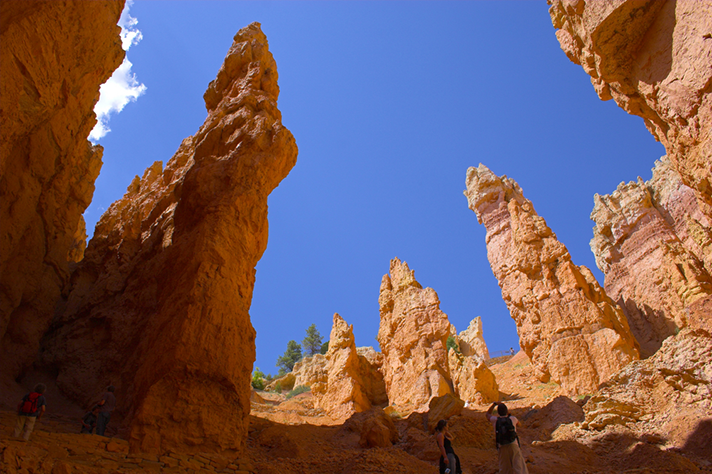 Considering the scenery Utah is known for, it's no wonder that a place toted as one of the most breath-taking and majestic destinations in the world offers some of the most ideal rock climbing spots. With several options for lodging that range from camping and cabins to inns and more upscale accommodations, you can visit Bryce Canyon for just the weekend or an extended stay and not feel confined. In sum, Bryce Canyon is a rock park that extends for miles and hosts a variety of caves, walls, cliffs and "Hoodoo" – a unique pillar of rock created by natural erosion. Does your inner explorer hanker for more? Nearby is Zion, an area with a similar environment.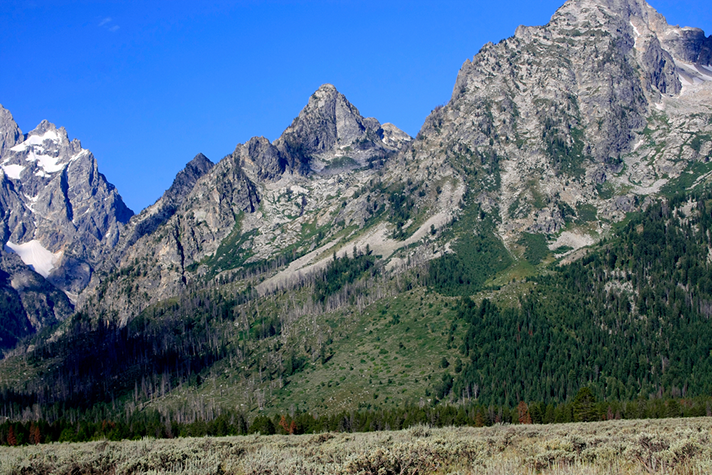 Since Jackson Hole is located in a valley, wherever you look you'll see the potential to climb. Due to the landscape and that Jackson Hole is a rather notorious holiday hub for the wealthy, Jackson Hole is also the home to several climbing schools and guides where you can learn terminology like rappel, rent equipment, or charter an instructor. Grand Teton is the most popular destination peak – standing at 13,700 feet above sea level, it prides over 50 routes for ascent. Visitors tend to stay in Teton Village or neighboring Jackson (campgrounds, inns, hotels) where they can find reasonable rates and a variety of accommodations for any preference.
South America
The Andes, Chile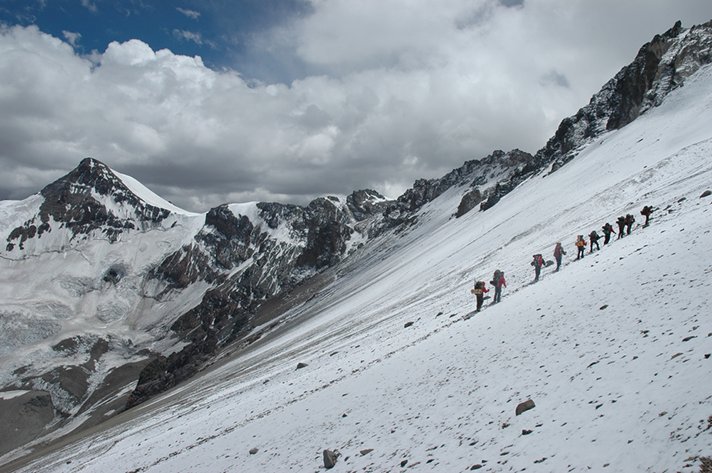 Regardless of the time of year, the Andes is a sight to behold. Stretching through several South American countries from north to south it's toted as the "longest continental mountain range in the world." The peaks average about 13,000 ft, making it every rock climbing lover's paradise. While you can climb from any country, many travelers select Chile due to easy access to the wide variety of Andean routes and the fun and hospitable types of local housing. Additionally, several climbing school and equipment companies are based in Chile, as well as the arrival airports for most other countries around the world. Many climbers stay in hostels (you can even book in advance at hostels.com) where you can catch buses or vans to various route bases.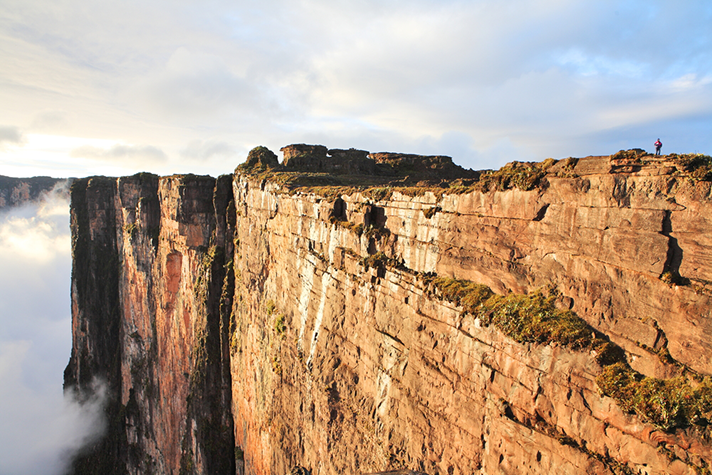 Extending between Brazil and Venezuela, Sierra Imeri averages 8,202 ft. Many climbers enjoy visiting Pico da Neblina, which reaches heights of 9,823 ft. Only for those who seek an adventure from the act of simply getting there (you must obtain a permit, take an accredited guide and hike in and out) to the actual climbing routes (if you get hurt, there is no availability for air rescue). Camping is the only option when you're at the mountain, and if you're ever going to go through an accredited touring company, this is the time for it. However, if you can plan ahead and put in the legwork, you will be handsomely rewarded with secluded camping, scenic hiking and stunning summit views.
Australia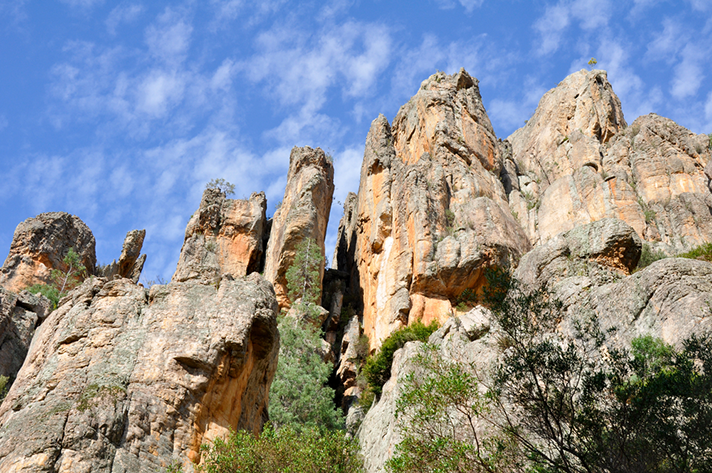 A most popular rock that hits 1,210 ft and located in Victoria, Australia. Infamous to locals, those who live nearby and avid climbers around the world, Mt Arapiles is a most popular climbing destination and it has the routes and accommodations to meet the demand. With over 2,000 noted routes, you can also hike (two routes) and there is available camping at the base (only). The one campground is The Pines, where you are walking distance to the various climbing routes and will meet fellow climbers alike for a community like no other. If you prefer to hire out through a company like The Climbing Company, you can rent equipment, command a guide or get a complete package that includes lessons and guidance.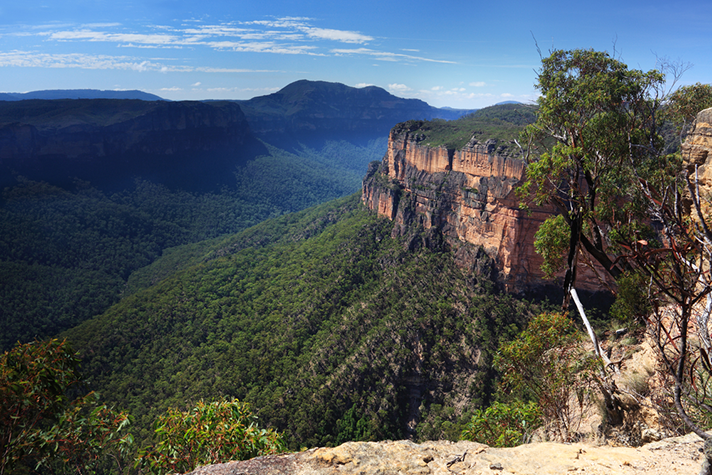 The other most popular rock climbing location in Australia, Blue Mountains reach 3,986 ft in height. Blue Mountains offer a wider variety of accommodation, entertainment and opportunity than most other mountains, so if you like the idea of staying at an inn or enjoying a spa post day on the rock, you'll likely love Blue Mountains. BM has a tourism site that lists places to stay, what to do, where to go and what to eat – which makes planning a breeze. Additionally, while you can create your own adventure, you can also go via a local climbing company like the BM Adventure Company. For more specific notes on the routes, visit Planet Mountain for details.
Europe
The Alps, Switzerland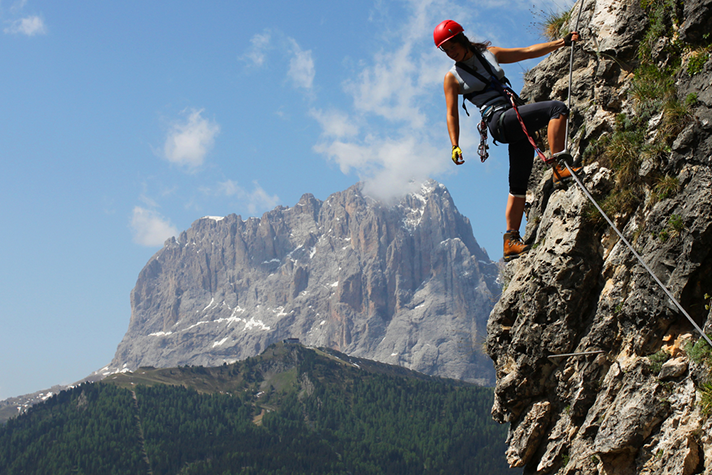 As you can imagine, the Alps is a lovely destination for rock climbing (and pretty much every other kind of outdoor activity from hiking to skiing). Since the Alps is a popular tourism destination, while there is a variety of accommodation available it tends to skew on the pricier range. However, since the economy expects the business, there are also several touring companies (like Mountain Madness) and schools so you can likely get packaged deals that include equipment, lessons and trips. Learn more specifics about sections of the Alps, height, length and routes. Many enjoy Matterhorn, which is 14,692 ft tall and has several peaks, glaciers and walls for the most enthusiastic and daring. Many consider it the most beautiful mountain of the Alps.