When the workweek is dragging along (which they seem to do quite often), many people daydream about jetting off to an exotic island, where their troubles melt away and they can happily sip margaritas all day long while basking in the sun.
However, if you are lucky enough to be able to turn this fantasy into a reality, you might be a bit stumped when it comes to actually planning such a vacation, since island-bound vacationers often flock to the same few go-to vacation spots (hello Hawaii!). While this may be a testament to how great these locations are, it also often means that you may encounter hiked up prices, booking hassles and crowds of tourists if you opt to go to one of these island vacation hot spots.
So, without further ado, here are 10 up-and-coming island paradises that you should add to your travel bucket list.
Ambergris Caye, Belize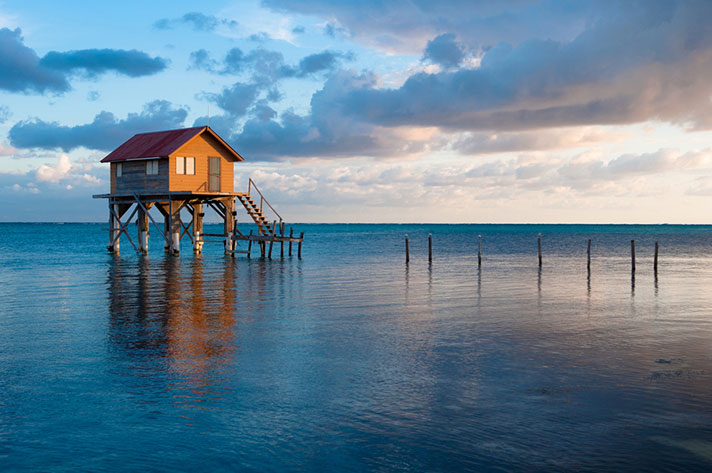 The largest of the Islands of Belize, Ambergris Caye is known for their exquisite beaches and ancient ruins, which is quite a fascinating combo.
In addition to some truly inspirational cuisine (coconut shrimp, anyone?), island guests can trek through the jungle on guided nature hikes, search for picturesque waterfalls and, of course, go snorkeling at the Great Barrier Reef.
Many visitors also enjoy whizzing around the island in rented golf carts and kayaking around the gorgeous island. Plus, there are many water activities that vacation go-getters will be thrilled to try!
Bora Bora, Society Islands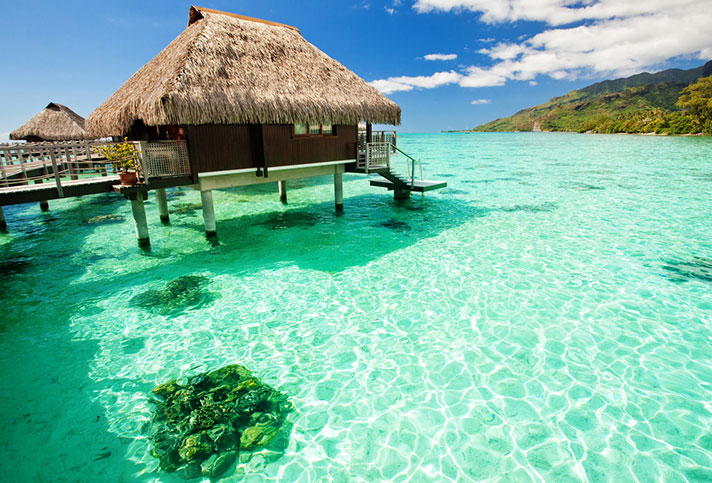 Bora Bora is widely recognized by many as being one of the most beautiful places on earth. And while this may seem like a big claim, once you set foot on this enchanting island, you will absolutely agree.
The island is known for their over-water bungalow accommodations, unbelievably clear blue water and a dazzling lagoon. Other attractions include World War II memorials, a coral reef and the now-inactive volcanoes, Mount Pahia and Mount Otemanu.
Plus, if you are in the mood to be pampered, you can check into one of the island's fabulous luxury resorts, which offer out-of-this-world massages and relaxing spa treatments.
Providenciales, Turks & Caicos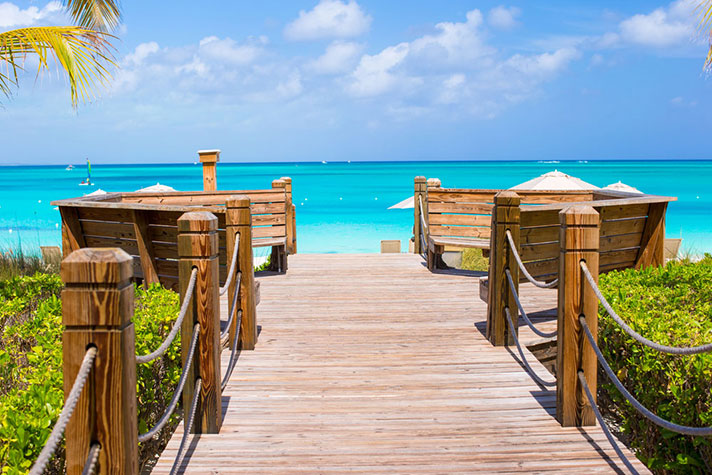 This tropical locale is filled with sparkling waters, lots of palm trees and acres and acres of jaw-dropping wilderness.
Provo, as it is more commonly called, also has a few coolly quirky attractions, such as a conch farm, a huge coral reef and a few remnants and ruins that will remind visitors of the island's historical ties to Caribbean pirates.
Overall, the weather is almost always idyllic, the beaches are lovely and the drinks are marvelous. Pretty much perfect, right?
Marco Island, Florida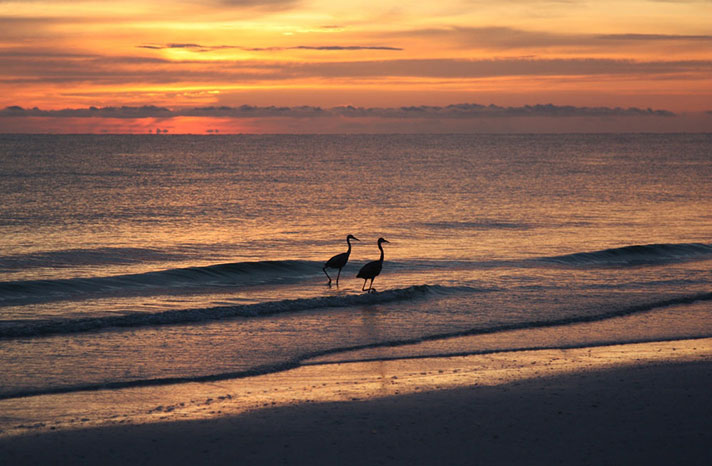 Florida is famously blessed with sizzling, sunny weather and pretty beaches, but one of the state's main assets is the ridiculously underrated Marco Island.
This barrier island has a lot of surprises up its sleeve!
A dazzling nightlife? Check. Glimpses of nature that will take your breath away? Check. Tons of once-in-a-lifetime activities and attractions? Check. Really, what more could you even want in a vacation spot?
Lewis And Harris, Outer Hebrides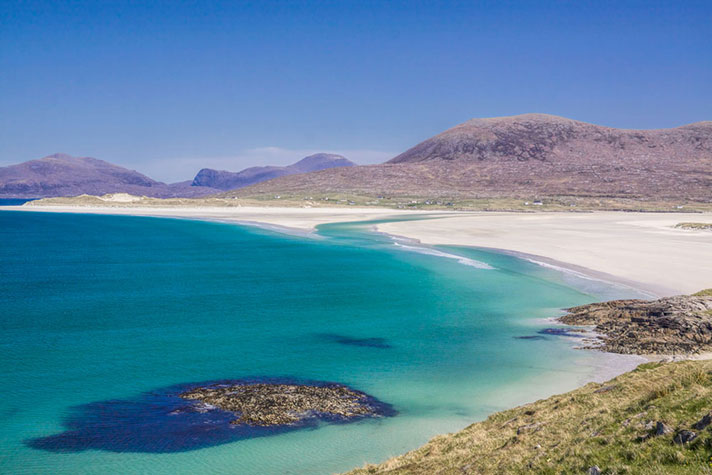 Scotland's Lewis and Harris seems like something out of a fairytale. While the island is symbolically separated into two sections: a northern region (which is often referred to as Isle of Lewis) and a southern region (more popularly known as the Isle of Harris), the entire island is charming.
Harris has the quaint Church of St. Clement, a whaling station and—of all things!—a puffin colony. Lewis has Lews Castle, the Stornoway Museum and some seriously awe-inspiring beaches.
And if you are a connoisseur of architecture (or even if you just love to admire cool buildings), this entire island will become your new favorite destination. There are also many cute little shops to peruse and a very welcoming local culture that warmly embraces visitors.
Náxos, Greece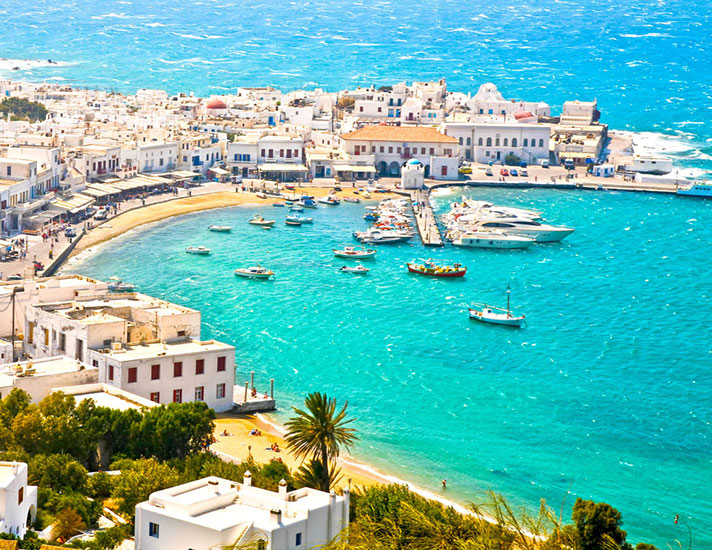 Náxos is one of Greece's most stunning assets—which, as anyone who is familiar with Greece knows—is really saying something. It manages to balance historical gravity with modern luxuries, which makes for a truly amazing getaway destination.
There are many fairs and festivals for visitors to enjoy, as well as an array of restaurants that serve up plate after plate of delicious Greek food.
And if you somehow tire of chilling out on the beach, they also have many exciting areas to visit, including the Cave of St. John.
Aitutaki, South Cook Islands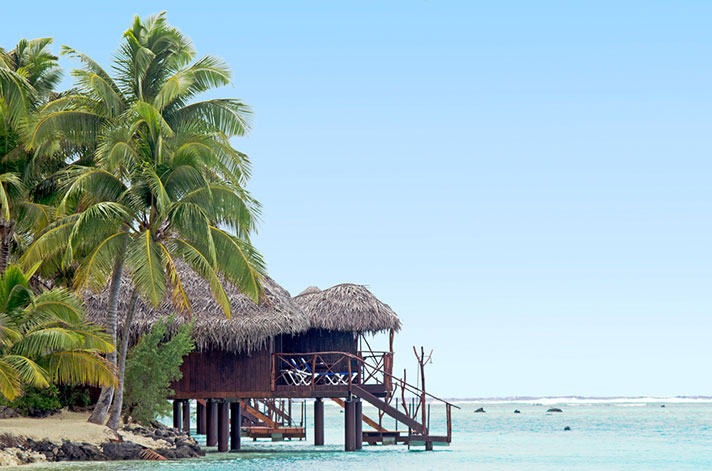 If you love to swim, snorkel or sail, you will be thrilled to discover Aitutaki. This small island is located in the southern region of the near-divine Cook Islands and is basically a real-life paradise.
The pristine water, the palm trees and the sense of tranquility that the island possesses make it one of the most magical places on the planet. Tourists are also head-over-heels in love with perusing the marketplace for trinkets and treats.
Nosy Be, Madagascar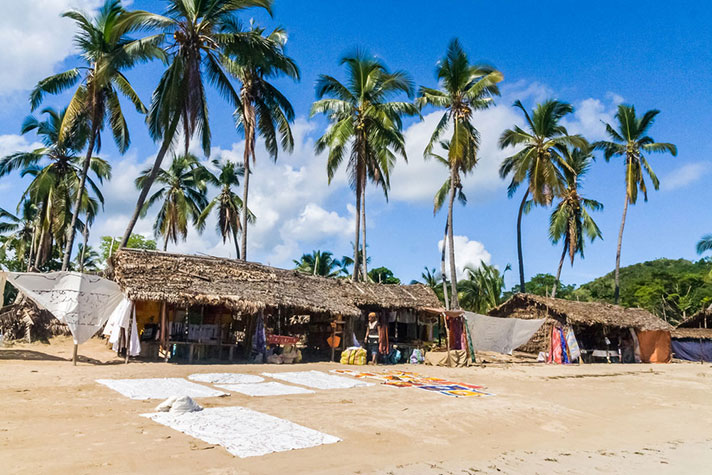 Nosy Be is a magnificent little island off the northwest coast of Madagascar (though, somewhat ironically, "Nosy Be" actually means "big island" in Malagasy).
Plant lovers will be in heaven, as this island is filled with trees, blooming flowers and fragrant spices.
There are also volcanoes to hike, beaches to discover and marine life to be in awe of.
Easter Island, Chile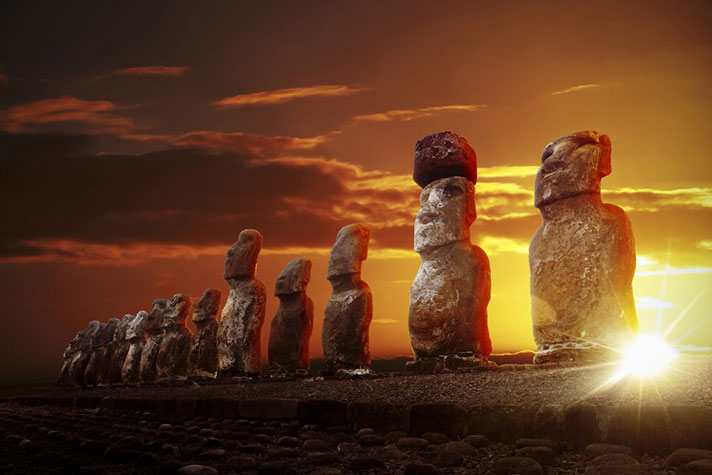 Odds are that you associate Easter Island with its famous collection of mysterious moai statues, but this claim to fame is just one of many wonders that visitors can marvel over.
This Polynesian Island has an abundance of wonderful wildlife (not to mention, some truly serene beaches!) and if you are not one to laze about for the entirety of your vacations, no worries! Easter Island is also the perfect place for those who crave adventure. Guests can opt to fill their days with horseback riding sessions, surfing lessons, scuba diving excursions, walking tours or bicycle rides.
Ko Tao, Thailand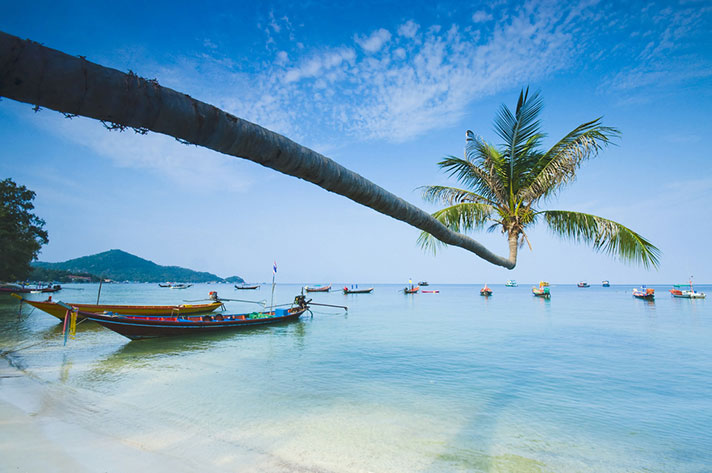 Ko Tao—nicknamed "turtle island"—is located off the Gulf of Thailand. It is becoming a popular destination for scuba divers and snorkelers alike, many who claim that Ko Tao is one of the best underwater places to explore in the world.
In addition to the many boulders and rocks that grace the sandy beaches (which rock-climbing and bouldering enthusiasts often tackle), one of the most raved about parts of visiting Ko Tao is their assortment of incredible restaurants. Even the pickiest palates will be pleased by the local specialties.
There is also a bustling nightlife, with an array of trendy bars and nightclubs to choose from.