Take your pick: a bridge, a building, a free-standing structure – no matter what your choice for base, bungee jumping guarantees an experience quite like no other. Every. Single. Time. Since the conception of the "Bucket List," bungee jumping has gained notoriety and popularity, and currently it's one of the most accessible of the "daring" activities since it doesn't require lessons, a plane flight, or a ridiculous amount of extra equipment. In fact, you can find designated jumping locations any time of year in pretty much any city you're in, and as long as you're comfortable paying the moderate fee, you'll jump. That day. Have a hankering to dive head-first and feel the air through your hair? Here are our top 6 jumps with amazing views from around the world.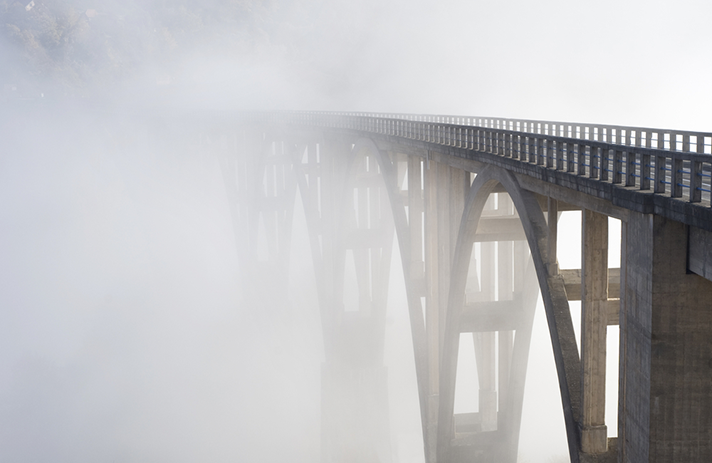 Nestled five miles into the San Gabriel Mountains, the Bridge to Nowhere is a pedestrian bridge that spans the San Gabriel River with a height clearing 120 feet above the water. In order to access the bridge, avid jumpers must hike 10 miles round trip and cross the river at least 6 times. The hike is also not easy to navigate – due to the nature of storms, erosion and the on-going rise and fall of the river, the trail is often changed slightly to accommodate the varying terrain. While the bridge itself is bare, many bungee jumping companies lead full-day tours that include guidance during the first half of the hike and an all-inclusive bungee jump. Jumpers of all experience are welcome – after a quick lesson on jumping, participants are taken one by one and guided through the bridge jump. Definitely not for the faint at heart – not only will you have to withstand a full day of hiking, but you also must be able to stomach the idea that medical care is but several hours (and miles) away. Bungee America is a recommended and reputable company that guides trips throughout the year, and they offer single, multiple, or repeat packages for the most avid hikers/jumpers.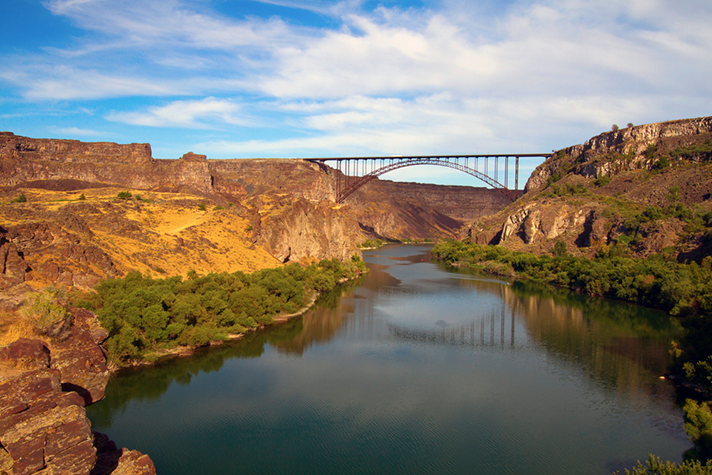 Twin Falls is known as a location for agricultural enthusiasts, college students at University of Idaho and those who seek easy access to extreme adventure activities. Perrine Bridge spans Snake River Canyon, and is a 4-lane bridge that rests approximately 500 feet above Snake River. Due to the popular use of the bridge for a variety of types of sanctioned jumping, at the south side of the bridge there is a visitor's center and a parking lot. Perrine Bridge is also known as a destination for BASE jumping (allowed without permits) but it's recommended that jumpers go through a company like Bungee Expeditions. Perrine Bridge's expanse, locality and architectural beauty (as well as a notorious movie reference) makes this bridge an ultimate destination for bungee jumpers (and avid base jumpers) alike. If you prefer to just watch, there is a parking lot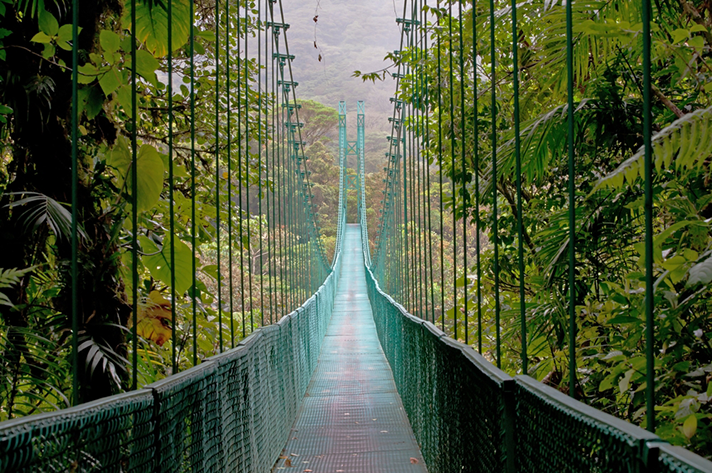 Part of Puntarenas, Costa Rica, Monteverde is a well-known tourist destination for those seeking to experience the nature reserve toted by many as the top of its kind in beauty, preservation and hospitality. As such, while some come for the views, others come to take advantage of the easily accessible variety of extreme sports. From zip-lining through the canopy to bungee jumping from the highest bungee jump in South America, Monteverde has it all. This jump is probably one of the scariest I've seen – the platform is suspended on cables, and you have to take a cart (swinging, not stable) out to the platform. If you thought your legs get shaky on stable bridge, try getting ready to jump on a moving platform.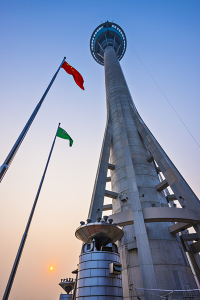 Home to several restaurants, an observation deck, theatres and shops, the Macau Tower is 731 feet above the ground and a destination for visitors, travelers, locals and of course – those who seek extreme adventures. Once you've conquered the Skywalk (take a chilling, yet harnessed, walking tour around the outside outer rim) you can move on to bungee jumping from one of the top highest commercial bungee jumps in the world (Vegas Stratosphere being #1). Additionally, for those who prefer to climb, you can also opt to scale the tower and then jump. For those who live in the US, this building reminds me of the Space Needle in Seattle, a similarly shaped building that also has an observation deck (just not the bungee jumping).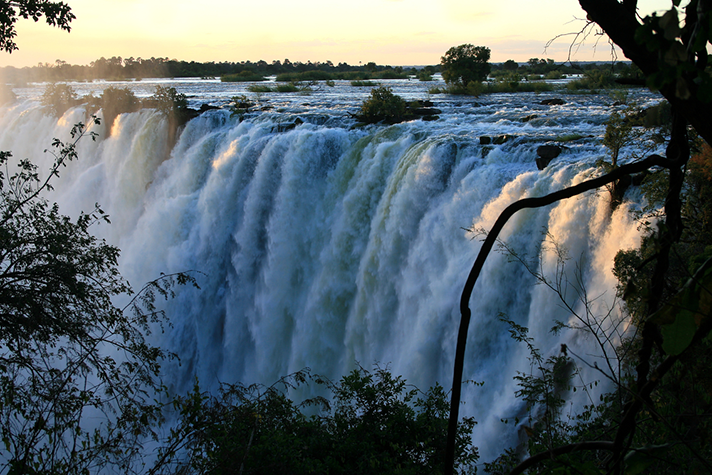 A waterfall located in southern Africa, Victoria Falls is toted as one of the largest waterfalls in the world due to the strength of the combined height and width. A huge focal point for most of the tourism to the area, much is built out with accommodation of varying price points, restaurants, entertainment and of course – extreme adventure guides. Whether you would like to white water raft, go on a safari, walk with lions, or bungee jump – a variety of groups in Zambia have you taken care of. Due to the active size and nature of the Victoria Falls, your bungee will mean a head-first jump in to extremely active, white water. The company Victoria Falls Bungee offers bungee, bridge swinging, bridge sliding and bridge tours.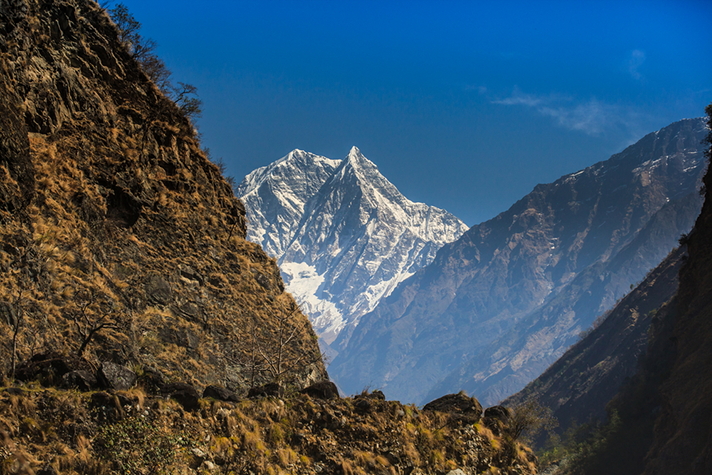 A village of Sherpa and Tamang, Tatopani is a popular tourism spot for eager travelers and extreme adventurers alike. One friend of mine who was recently in Nepal stayed at The Last Resort, a destination in of itself that offers luxury tented accommodation, home-style food and of course – a whole host of adventure sports that include: bungee jumping, high ropes, white water rafting, canyoning, tandem swing and canyon swing. The jump itself is off a bridge overlooking a river, and the height is 160 meters above the water. What I love about the Last Resort is that your stay is promised to be relaxing and high-end, yet the experience itself is intended to be simple and non-obtrusive to what you might otherwise experience in the area.