There is just something about beaches that people seem to love. Maybe it is the feeling of your feet hitting the sand or the rhythmic swooshing of waves over sand or something else entirely, but beaches have long been a vacation destination for those seeking relaxation and rejuvenation.
While many people choose to trek to well-traveled spots in order to get their sun and surf fix, there are plenty of underrated beaches out there.
So, here are 10 gorgeous beaches that may end up inspiring you to pack up a suitcase and embark on what might become a vacation of a lifetime.
Baia do Sancho  (
Fernando do Sancho, Brazil)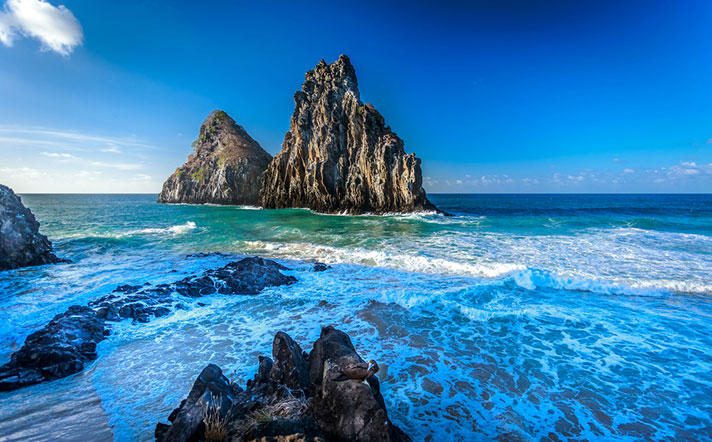 Located on one of the Brazilian islands in the Fernando do Sancho archipelago, Baio do Sancho is one of the most beautiful places on earth. Every year more than a thousand visitors flock to the tropical locale in order to bask in the sun on this exquisite beach—and for good reason!
The combination of the turquoise water, the lovely white sand and the sprinkling of beachy flora will make your jaw drop. It genuinely feels like you are living in a summer holiday postcard.
They also have some truly undeniably stunning sunsets and sunrises. Not too shabby for one little island in Brazil.
Grace Bay Beach  
(Providenciales, Turks and Caicos)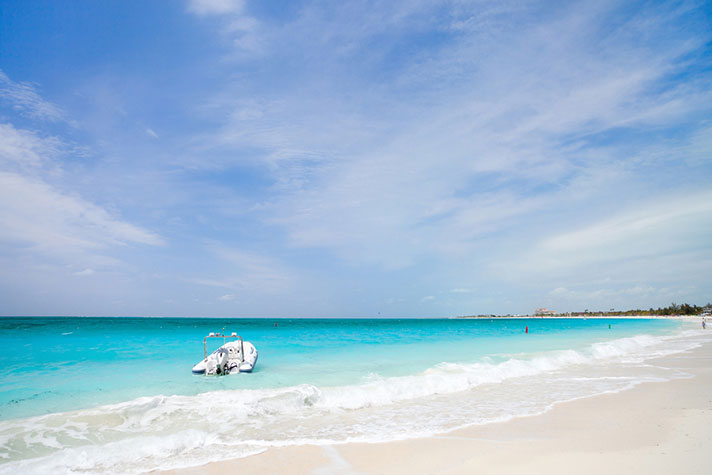 Turks and Caicos has quite an assortment of exquisite beaches, but Grace Bay Beach is practically a real-life paradise. There is a sea of crystal clear blue water, pearl white sand and lots and lots of sunshine.
It doesn't matter whether you are someone that enjoys laying out in the sun and relaxing or someone who would rather be out having an adventure, either way, you will love Grace Bay Beach!
Visitors can go scuba diving or snorkeling, rent a boat or even go fishing.
And even if you opt to laze about instead, you will be doing so in one of the most heavenly places on earth.
Flamenco Beach  
(Culebra, Puerto Rico)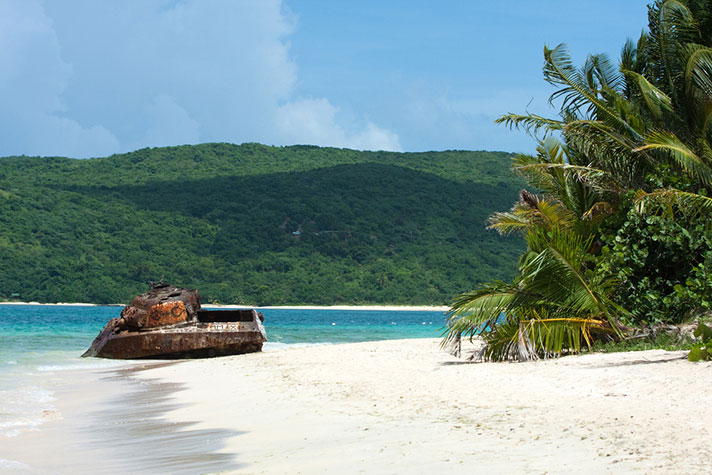 Looking for a divine place to soak in some sun? Then check out Flamenco Beach (also called Playa Flamenco) on Puerto Rico's Isla Culebra.
Known for its palm trees, diving opportunities and fantastic weather, Flamenco Beach is sure to be everything that you have ever dreamed of in a beach.
And if you ever have wished that you could buy a hat or an extra swimsuit while at the beach, you're in luck! Many local vendors sell clothing, accessories and even food from kiosks.
Rabbit Beach  
(Lampedusa, Italy)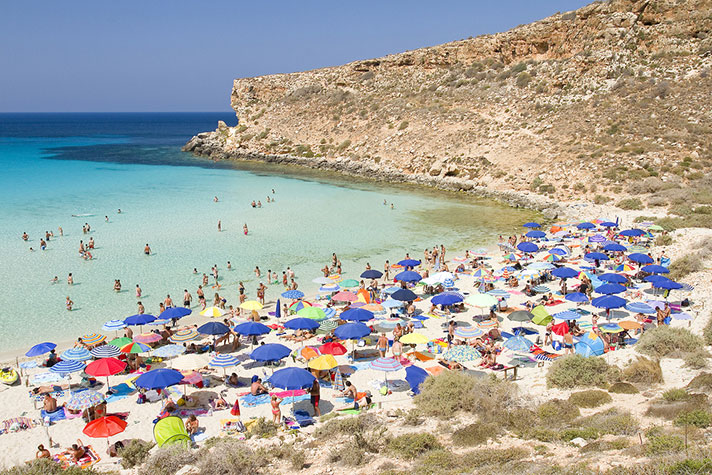 Rabbit Beach is located on Lampedusa (which is the biggest island of the Italian Pelagie Islands) and is widely considered to be one of the best beaches in the world.
The crystal clear waters are ideal for those who love underwater activities, as there is plenty of marine life to admire. If you keep your eyes peeled, you might even be able to spot a dolphin!
Whitehaven Beach  
(Whitsunday Island, Whitsunday Islands)
While the name "Whitsunday Island" may not ring a bell right now, from here on out, you will know it as your new dream destination.
Why? Because it is home to Whitehaven Beach, which has been accruing quite the collection of awards in recent years. Most people are blown away by the beach's beauty, as well as its well-maintained—and very clean!—state.
In addition to shockingly serene blue waters and incredible terrain, you will be enchanted by the friendliness of everyone you encounter.
Playa de Ses Illetes  
(Formentera, Balearic Islands)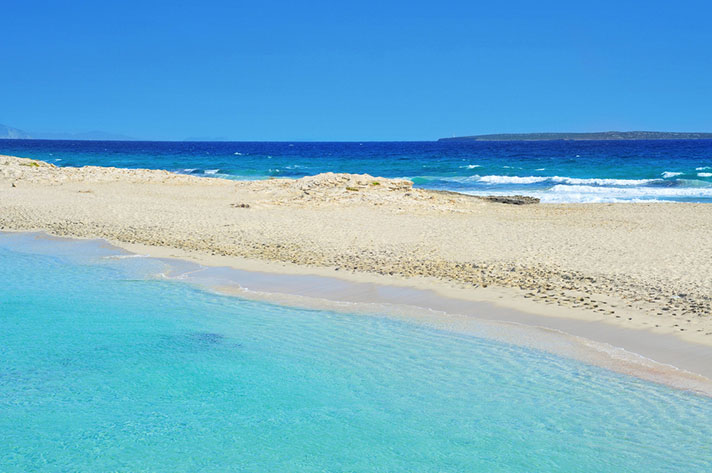 Experience blue hues, both in the water and in the sky, soft sands and a sense of luxury (yes, on a beach!) by visiting one of Spain's finest jewels—Playa de Ses Illetes.
Located in the Balearic Islands, on the small but spectacular island of Formentera, this Mediterranean beach is as charming as it is peaceful.
Anse Lazio  
(Praslin Island, Seychelles)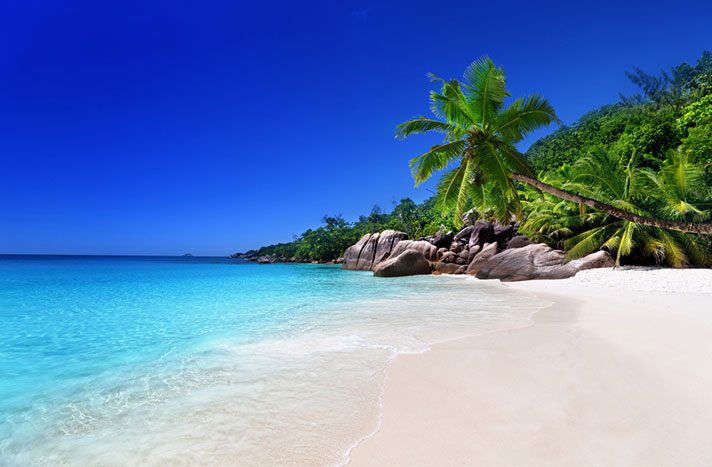 The extraordinary Anse Lazio beach has been topping "best beach" lists for the last few years and it is easy to see why. Located on Praslin Island, this beach is almost picturesque in its perfection.
Exploring this tropical beach is an amazing way to spend an afternoon, both above and below water! There is a sprinkling of cool rock formations across the beach, which kids and adults alike love to climb.
If you don't enjoy snorkeling or swimming, no worries! Visitors also rave about the fabulous restaurants, which serve up some truly delicious dishes and to-die-for drinks.
Lanikai Beach  
(Kailua, Hawaii)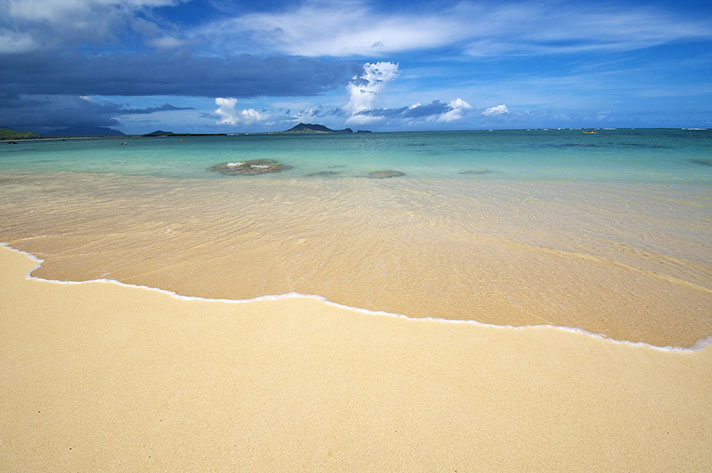 In a place where dreamy beaches are the norm (lucky locals!), Oahu's own Lanikai Beach (in Kailua) still manages to dazzle almost everyone who steps onto its sand.
With a name that translates to "heavenly sea" in Hawaiian, Lanikai Beach has warm, wave-less waters, sunny skies and a sense of serenity that you honestly should experience at least once in your life.
Rhossili Bay Beach  
(Swansea, United Kingdom)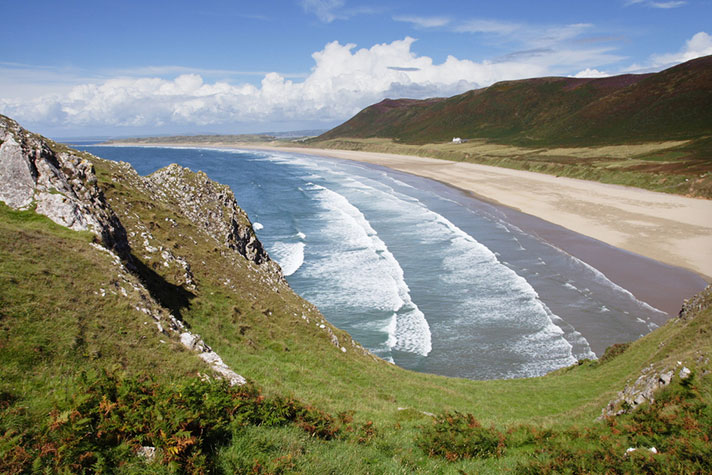 When you think of Wales, "home to one of the world's best beaches" probably doesn't immediately pop into your head.
However, if you ever find yourself in the coastal city of Swansea, you will be thrilled to discover Rhossili Bay Beach.
With grass-covered hills, golden sands and rolling waves, Rhossili Bay is well deserving of its multiple "best" titles.
It is also worth noting that surfers and water sports enthusiasts are obsessed with this beach, as are hikers, swimmers and dog-owners and kids. To be honest, you would be hard pressed to find someone that is not impressed by this beach.
Playa Norte  
(Isla Mujeres, Mexico)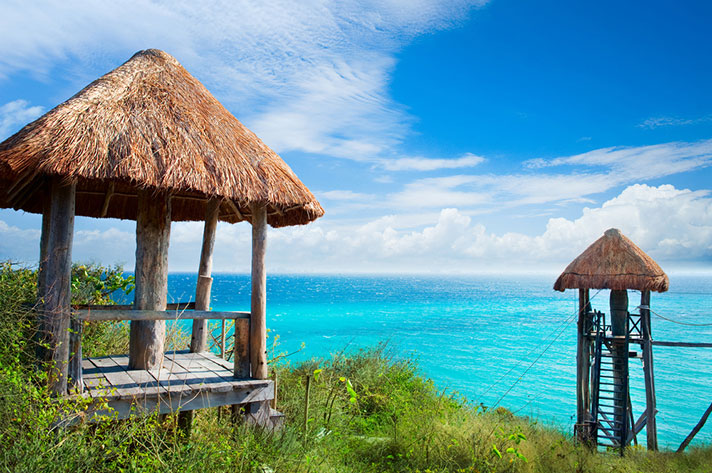 Playa Norte (or "North Beach") is found on Mexico's Isla Mujeres.
Not only does this beach have super safe water to swim in (it is see-through and shallow, which all parents of young kids will love!), it also has ivory-colored sand, green terrain and a handful of restaurants and bars that you will adore.
Plus, you can lay out underneath an umbrella, sipping drinks all afternoon and you will still have one of the most magical days of your life. Not bad, right?