Marco Island covers over 6,800-acres and is the largest of the 10,000 Islands chain on the Gulf of Mexico. Spring breakers and Vacationers visit Florida's Marco Island which is only 180 miles south of Tampa to live to the fullest and experience warm Gulf waters, near-deserted beaches, and knotted mangroves, all the while mixing with the friendly locals who can down a dozen alligator nuggets while making small talk.
Attractions
Marco Island is an easy choice when it comes to planning a summer trip mainly because of the many attractions in and around the city. Whether it's hiking up to the Rookery Bay reserve, combing the shores for seashells or taking a private golf lesson, the Marco Island offers the best of all 10,000 islands.
The Everglades
Visiting Marco Island without making a trip to the Everglades is like going to Africa and not going on a Safari. The Everglades is a tour you will definitely not want to miss. It's incredibly peaceful, with a beautiful landscape filled with lots of birds and wonderful butterflies.
Airboat rides at the Everglades is another attraction you would not want to miss. There's nothing quite like speeding through the shallow waters of the Everglades while alligators slip into the water and white pelicans take flight as you approach. Jungle Erv's provides airboats excursions to the Everglades but there are many other outfits from which to choose from in Everglades city. Every airboat tour at Jungle Erv's comes with access to their exotic bird and alligator exhibit, where you can get to hold a real life alligator, if you have the guts.
Of course, driving through the Everglades is an experience in itself, so if you plan on hitting the road prepare yourself for some spectacular scenery and an incredibly beautiful Everglades sunset, which has to be one of the most beautiful things you could ever experience.
Wildlife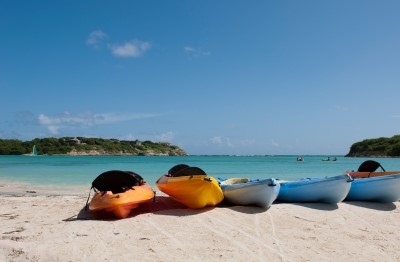 Take a stroll on the beach and you're likely to see a dolphin fishing and playing close to the shore, but if you want to experience the wildlife at Marco Island up close, the best way would be to hook up with one of the tour and adventure services which can get you up close to ospreys and brown pelicans and a huge variety of shore birds diving for fish, feeding, and resting on the sands. Backwater Adventures provides two seat catamarans which are safe and easy to operate and hit speeds of up to 30mph, which is a great way to see the amazing wildlife Marco Island has to offer.
Marco Island Historical Museum
If you want to find out about some of the most influential discoveries in North American archaeology, then head out to the new Marco Island Historical Museum, where you will get to explore Southwest Florida's Calusa Indians that have been brought to life by informative displays.
Air Tours
For a bird's eye view of the beautiful island, Air Expeditions offer one hour seaplane tours for up to 3 passengers. A twin engine Cessna will fly you low and slow over Marco Island's hidden beauty, which is a perfect opportunity for aerial photography enthusiasts.
Beaches
Tigertail Beach can be reached by taking either Tigertail or Kendall Dr. from North Collier Blvd and then turn left towards Hernando. While parking is free for residents, visitors have to pay $3 for 2 hours and $8 if they plan to stay all day. An annual pass for non-residents can also be obtained from Tigertail Beach, Caxambas Park, or Marco Island Library for $50. The best part about Tigertail Beach is that it provides all the facilities one would need, such as, restrooms, showers, and even great BBQs, along with cafes and playgrounds for the kids.
The second option is South Beach, which is located right at the southwest corner of Marco Island. Similar to Tigertail Beach, parking here is free for Collier County residents but visitors have to pay an $8 parking fee.
It is important to remember that pets are not allowed on any of the Island's beaches. Also all public beach access points are open only between dawn and dusk so, unless you're staying in a hotel on the beach, no moonlight strolls are allowed.
Hotels
The Boat House
The Boat House is a family owned motel tucked away in Olde Marco. They also provide boat slips, a fishing pier and you also get to enjoy watching dolphins and other marine life in the Marco river.
Lakeside Inn
Lakeside Inn is a cozy island getaway nestled between palm trees and a fresh water lake. The inn is about 1½ mile away from the beach and is within easy reach of many shopping centers and restaurants.
Marco Beach Ocean Resort
Marco Beach Ocean Resort is an AAA five diamond resort where visitors get to enjoy fine dining, a spa, fitness center, roof gardens and is smack on a beautiful five mile beach.
Marco Island Marriott Resort, Golf Club & Spa
Marco's largest resort, can be found on Marco's white sand beach. The resort offers several restaurants, a golf course, a world class spa and many other activities to keep you busy.
Marco Island also boasts of many beautiful timeshare resorts which are available either for purchasing or as rentals. Most of the timeshares at Marco Island are located directly on Marco's five mile crescent beach.
Bars & Nightlife
The following watering holes understand the holy union of sun and booze better than most.
Snook Inn
Overlooking a small bay that leads to the Gulf of Mexico, Snook Inn is a diamond in the rough, decoratively speaking and serves a variety of local cuisine.
The Blue Heron
The Blue Heron is known for its high standards at Marco Island. The intimate setting overlooks Johnson Bay and provides an unforgettable view of the serene sunsets of the island. Serving a wide variety of individually prepared dishes, The Blue Heron specializes in fresh seafood, rack of lamb, duck, veal and many more, with Lobster Thermador being their signature dish.
Ending Note
Voted the number one island in America by Trip Advisor, Marco Island's climate remains semi-tropical by maintaining an average year-round temperature of 74 degrees, which makes it the perfect island getaway.