From the dazzling nightlife to the famous skyline, New York City is a truly stunning place. And, just like any tourist destination, there are hundreds upon hundreds of restaurant options to choose from.
So, to save yourself from having to experience dismal dishes and slow service firsthand, take a peek at the top 10 restaurants in New York City.
Club A Steakhouse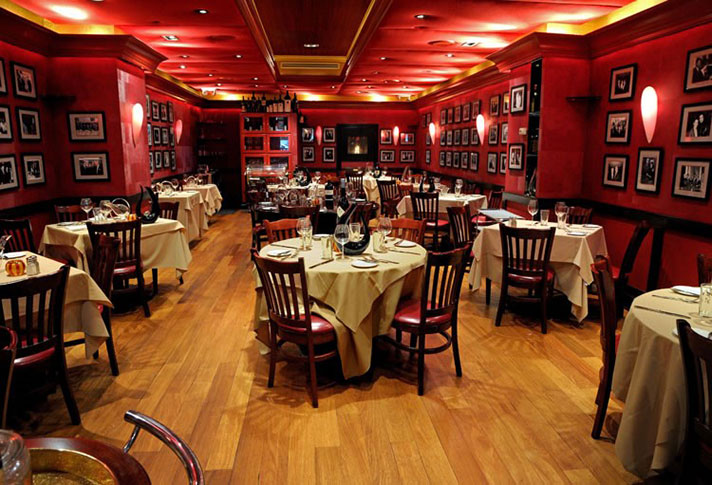 Founded and owned by restaurant maven Bruno Selimaj, Club A Steakhouse brings their A-game on all fronts.
Incredibly friendly (and efficient) servers? Check. An ambiance that manages to be both warm and elegant? Check. And—last but not least—really, really good food.
Try their Filet Mignon or the Prime Pork Chop. And, since they also serve up a variety of mouth-watering seafood dishes, consider opting for the Oven-Roasted Chilean Sea Bass or the Lobster Ravioli.
Have a vegetarian or picky eater in tow? No worries, their soups of the day (as well as their Classic Caesar salads, which are topped with some of the best parmesan cheese that you will ever eat) are always spectacular. Not to mention, their divinely delicious Tiramisu.
Price-wise, this joint is rather reasonable for being an NYC hotspot, especially when you factor in how highly ranked they are.
Levain Bakery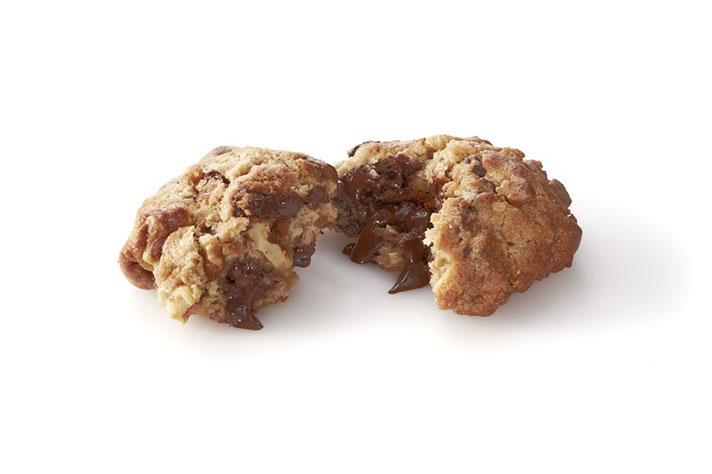 While this is actually a bakery and not a restaurant, not including Levain Bakery in any top NYC food-related list would be unthinkable.
Why? Because this little bakery chain has something of a cult following—and once you take a bite into any of their treats, you'll see why!
They have cinnamon buns that will make you swoon, an assorted of baked goods that smell as tempting as they taste and (of course!) the heavenly cookies that are making these bakeries a household name.
And it doesn't matter whether you opt for the chocolate chip walnut, the oatmeal raisin, the dark chocolate with chocolate chips or the dark chocolate with peanut butter chips, this cookie will be one of the best you've ever had. Promise.
So, if you are in the NYC area, be sure to drop by the West Upper Side location.
Colicchio & Sons
Colicchio & Sons serves up delectable dishes in a chic setting, with a staff that goes above and beyond to provide you with the best experience possible.
And since this lovely restaurant is dedicated to using fresh and seasonal ingredients, they change up their menu quite often. But ordering anything off of their very imaginative dessert menu is always the right choice—especially their scrumptious White Chocolate Chai Sorbet or their Apple Cider Donuts.
Plus, while this place isn't the most affordable option in the city, it is possible to get a multi-course meal without breaking the bank.
Daniel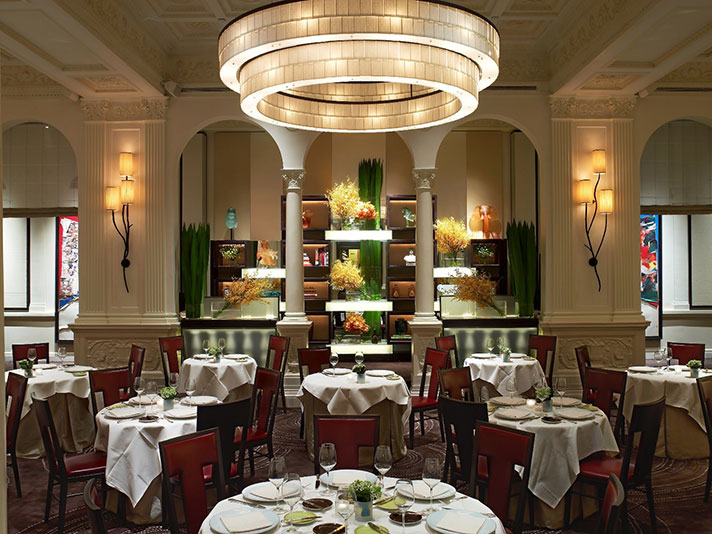 Daniel is the creation of world-renowned Chef Daniel Boulud, and unsurprisingly, this French spot takes the cake when it comes to sophistication and fine cuisine.
From the Cedar Wrapped North Carolina Trout to the Foie Gras Stuffed Scottish Grouse to the tasting menus, this spot sparkles when it comes to tasty culinary creations.
It is worth noting that this two-star Michelin restaurant is not a great destination for penny-pinchers. But if you are looking for a night out that you will never forget, pull up a chair at Daniel.
Rafele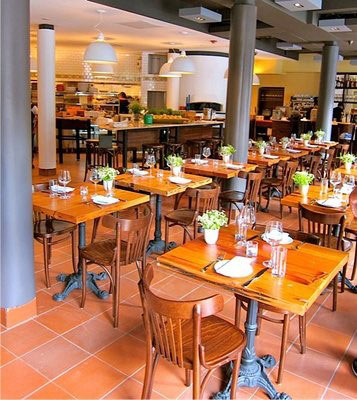 Rafele is located in New York's West Village and has earned a reputation as one of the best Italian restaurants in the entire state.
After mentioning the joint's friendly, almost familial atmosphere, many patrons rave about the Fettuccine Bolognese and the Ravioli Di Spinaci.
And those who live a gluten-free or vegan lifestyle should try their popular Penne Ai Funghi or their Carciofi dish. And if you are a wine lover, ask your server for a recommendation. Because not only does this establishment's staff shine when it comes to helping guests enjoy their meal, they are also well-known for their ability to suggest a wine that will complement your meal perfectly.
Juni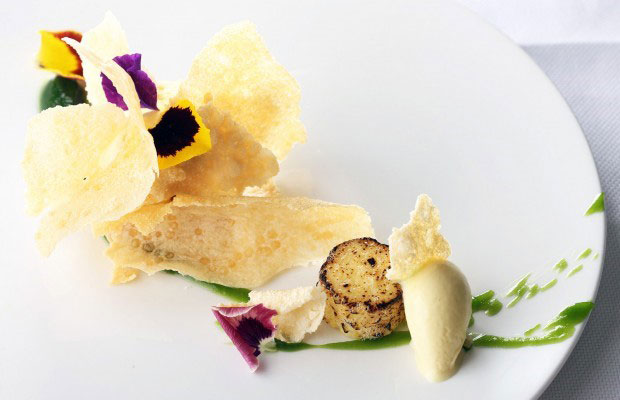 Artistic presentation is one of the many little details that Manhattan's culinary hotspot Juni is known for.
Also adored by patrons is Chef Shaun Hergatt's dedication to crafting innovative dishes, such as the Rabbit and the Carrot dish. Many lunch guests also gush about the chef's tasting menu.
Other perks include servers that dote on you hand and foot, a charming atmosphere and a wine list that will wow you.
So, if you want to unwind with a glass of top-notch wine while enjoying a meal of a lifetime, Juni is the way to go.
Le Bernardin
Le Bernardin is a three-star Michelin restaurant that serves up tantalizing seafood dishes in a very gorgeous way.
In addition to dessert and wine selections that even seasoned fine dining connoisseurs will be impressed by, the Le Bernardin has a supremely talented staff, a very cool lounge and tons of style to boot.
Really, what else could you ask for?
Bouley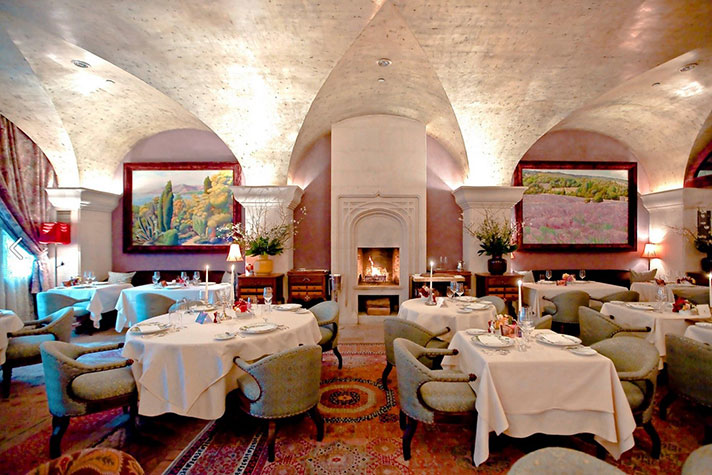 Fans of beautiful décor and exquisite dishes will be enchanted by Bouley from the second they walk in the door, since each and every member of the staff is unbelievably gracious, the atmosphere is extraordinarily serene and the food is simply fantastic.
The Kobe Beef, the New York State Foie Gras and the Organic Long Island Duck are especially adored by patrons, as is the restaurant's jaw-dropping assortment of specialty cheeses (yes, really).
This spot is worth every penny. And it will cost you quite a few.
Eleven Madison Park
Dining at the one and only Eleven Madison Park is an amazing experience.
The décor is simultaneously glamorous and modern, the food presentation is marvelous and the service is sensational. But at $225 per person, this restaurant isn't for everyone.
However, hundreds of past patrons swear up and down that it is worthy every dime. And the fact that it has three Michelin stars probably doesn't hurt this claim either.
Kristalbelli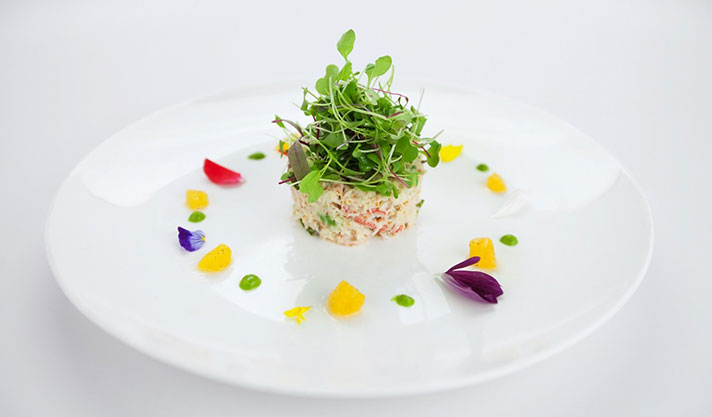 Kristalbelli serves up pretty platters of authentic Korean BBQ cuisine in Manhattan.
Known for their delightful dishes, a unwavering commitment to providing magnificent service and their very unique (and custom-designed) crystal grills at each table, this spot offers one of the most interesting restaurant experiences out there.
Among many others, favorites include the Popcorn Ice Cream, the Octopus Dupbap, the Kimchi Stew and the Pork Dumplings.
And while you are there, be sure to pop into the Juga Lounge to enjoy a cocktail or two.
Have you dined at any of the above? Hoping to? Have more restaurants to add? Sound off below.