West Los Angeles
It's not technically called West LA, but it's that stretch of LA right between the beach cities and such areas like Beverly Hills and the Valley. Here, you'll find a generous assortment of restaurants, hotels, entertainment and nightlife geared toward college students, young professionals and couples with kids. Many residents enjoy West LA since it's neither too far south nor too far north; on any weekend or weeknight whim you can go far east or west (or north or south) and not have to battle parking lot-esque traffic.
Stay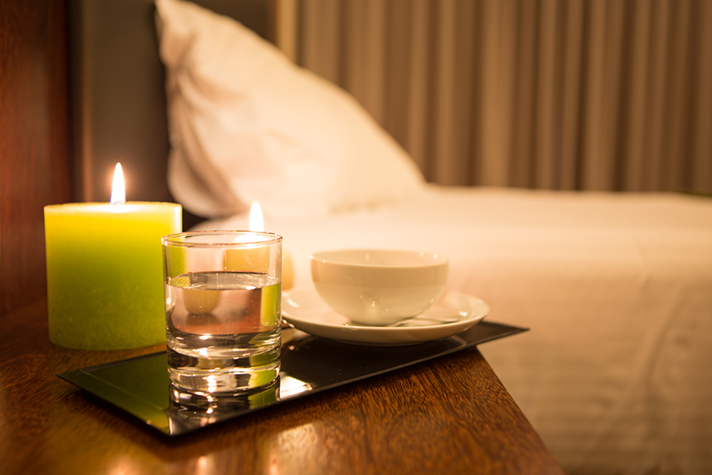 Since West LA is home to UCLA, there are several options for lodging. From motels to hotels, West LA is accustomed to people coming-and-going most any day of the week, so make sure to check online for deals, coupons and more.
Culver City Hotel. Right in the heart of Culver City, this hotel is a 1920's building with modern amenities and service. The bedrooms are luxurious and offer a continental breakfast, room service and breakfast, lunch, happy hour, dinner and late-night fare. The downstairs dining room has several nooks and tables for small to large parties, and the upstairs bar is a can't miss attic-type with couches, a video projector and a full-on city view.
The W Hotel. Located in Westwood, it's a great spot for those who want to jump between Santa Monica and Beverly Hills. This boutique hotel has an awesome pool, outdoor bar and a delicious restaurant. Need a workout? Use the 24/7 gym. Or, take a run around the UCLA campus.
Eat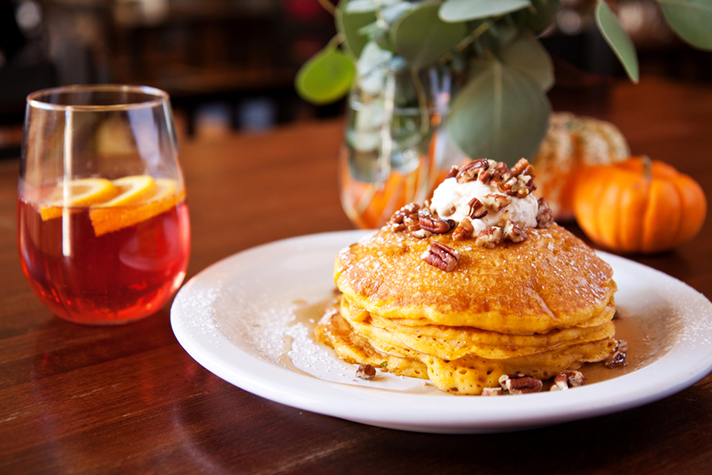 West LA is packed with enough restaurants, food truck lots, cafes and upscale eateries that you could eat at a different place for several years if you were so inclined.
Overland Café. Infamous for its bottomless mimosa brunch on the weekend, this neighborhood café is open daily for everything from breakfast (try the French Toast) to lunch (get the Hangover Burger) and dinner (Beer Mac & Cheese). They don't take reservations, so get there early on the weekend so you don't have to wait too long to indulge in the endless libations. If you like to get your night started with happy hour, Overland Café's starts at 5 and goes until 7pm.
Gaby's. There are several locations of Gaby's on Venice or Washington Blvd – from the beach cities to West LA. They're basically the same but also a tad different, and my favorite location is the one on Venice. Featuring semi-outdoor seating that's open till 1 a.m., you feel like you're sitting on a backyard patio. Live music, BYO (aka no corkage fee) means you can drink as much as you want (beer or wine, there is a liquor store next door) and indulge in amazing Lebanese fare (try the fattoush salad, the kabobs and the lamb) and the complimentary appetizer of warm pita and zaatar.
Sushi Stop. Feel like stuffing your face with sushi without dropping a fortune? Visit Sushi Stop on Sawtelle (yes, there are two within two blocks of each other). Each plate is $2.75 (there are a few premium options that still range less than $10) and by "plate" I mean full sushi rolls, sashimi, salads, appetizers and more. I love the Salmon Skin Salad (seriously, almost an entire meal itself) and any of the baked rolls. Prefer rice bowls, edamame or veggie tempura? You can get that, too, all for $2.75 each. Eat till you can't move and you'll still get out of there under $20.
Entertain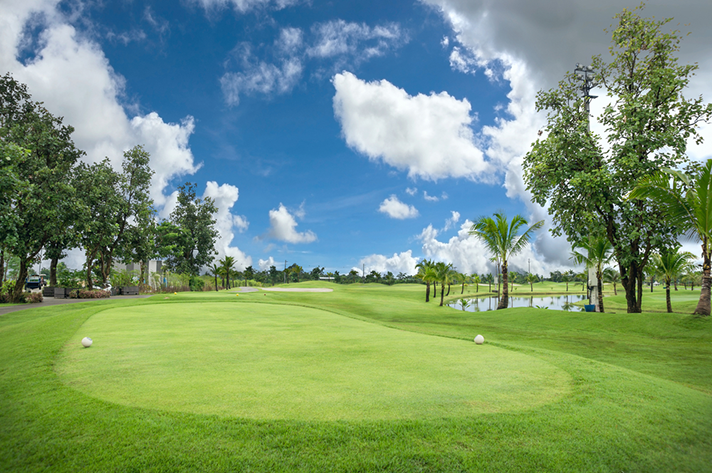 Westwood is home to a variety of ages, interests and opportunities to unwind. Whether you enjoy drinks and games after work, reclining in a theatre or playing golf before dinner – Westwood has that.
Q's on Trivia Night. On a popular stretch of Wilshire (there are adjacent bars, restaurants, fitness studios, offices, coffee shops and residences) Q's is a well-known bar for locals where people meet up with friends, host happy hour for their colleagues and watch the favorite collegiate games. Along with good food and drink specials, Q's also has pool and wiffle ball, as well as a rather infamous Wednesday night Trivia night. Get your pals together, think up a name and give it your best shot.
Dine in theatre. For a treat, visit Westwood's dine-in theatre. Choose your movie, then pick your meal (yes, adult beverages are served). A super great way to recline, relax and dine (without all the clean up or worry that you're going to be late for your flick).
Golf at Holmby Park. In the mood for a quick, low-key round? Go for 18 holes and enjoy the scenic view of runners, walkers, pups, kids and if you're lucky- the local ice cream truck. After, grab a beer at one of the collegiate bars in Westwood.
Nightlife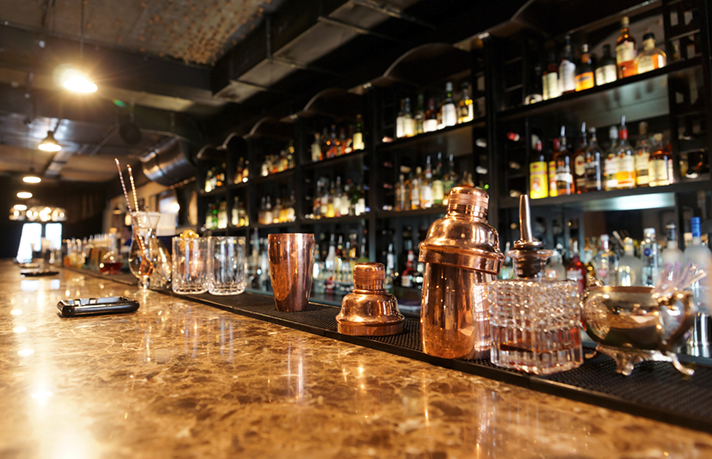 Most bars in LA start are restaurants during the day. If not, they offer snacks or more throughout prime happy or late-night hours. However you choose, you won't ever be far from a good bite or a satisfying drink.
The Wilshire. A lovely restaurant for brunch, lunch and dinner – the bar is what truly makes this delightful establishment draw the crowds. With a backyard patio that's all shabby-chic wood with tea lights strung from the trees, this bar is the go-to spot to drink, mingle and enjoy the LA weather. If you go for dinner, make sure to get the short ribs and the bread pudding – the decadent caramel sauce is out-of-this world. For drinks, you'll want to go on the early side so you can skip the line and grab the cocktail called Gluttony.
Wellsbourne. This is your father's study turned in to a late-night hangout. With bookshelves built into the walls and table lamps you'd find at your local library, there's also a game room, a special bar, and seriously modern-cool drinks that certainly were not in your father's wheelhouse. There's a petite food menu if you get snackish – but for a real meal I recommend venturing outside to Bossa Nova or The Backhouse.