Traveling abroad is a truly incredible experience, as it allows people to explore new places and cultures, expand their personal horizons and learn about foreign customs and ways of life.
But, while traveling abroad has its fair share of benefits, traveling around the world also means that you are going to be miles and miles away from most of your closest friends and family members. And while you may think that homesickness will never, ever happen to you, you may end up being surprised by how much being alone in a foreign country impacts your mental state.
Luckily for us, there are a handful of technology-based solutions to keep us in contact with our loved ones back home.
Unfortunately, many people automatically reach for the phone, simply because this was the only method of contact between people in different countries for many, many years. But if you have ever made an international call yourself, you probably already know that, even in this day and age, it is still insanely expensive.
Many others decide to send emails or Facebook messages to avoid the hefty bill of the aforementioned international phone call. But sending an email is a far cry from being able to see and hear your loved ones.
Thankfully, technology has come to the rescue yet again, because there are many excellent video chatting apps on the market these days.
So, here are the top five video chatting apps that travelers will love.
Google Hangout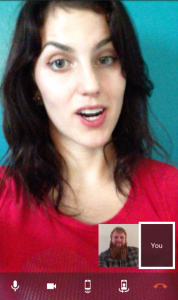 The Google Hangout app is one of the most popular video chatting apps right now and it's not hard to figure out why.
Not only is this app super-fast, easy to use and free, it also allows for group chats for up to ten people. And, trust me, group video chats are perfect for chatting with multiple friends and family members back home all at once. Because, really, who wants to deal with the hassle of scheduling out multiple calls with multiple people when you are in the middle of a well-deserved vacation?
Other pros include the ability to share images, videos and stickers, as well being able to go back and view old conversations.
ooVoo
While ooVoo isn't exactly a newcomer to the video app game (their very first video chat app was launched back in 2011!),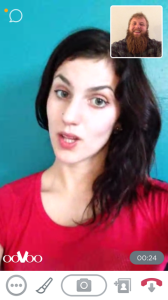 they have steadily been rising in popularity over the last few years—and for good reason!
First and foremost, ooVoo is completely free for users (though there is also a premium ad-free version available!)
Another reason that so many people are ooVoo enthusiasts is the fact that users can host video calls for up to twelve people. And while I would guess that the majority of people (especially jet-lagged travelers!) may not be up to chatting with eleven friends and family members at once, this feature is a great example of how ooVoo goes above and beyond to ensure that each and every one of their users is as happy as possible.
In addition to being able to send pictures, audio and text messages world-wide, users can also video chat with one another through their laptop, mobile device or smartphone.
Viber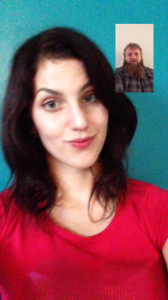 With a motto like "Connect. Freely", it probably comes as no surprise that Viber tops many, many "best video chatting app" lists (plus, as you can probably glean from the motto, it is free). And once you give it a try, you will understand why this app deserves a spot on every traveler's smartphone.
Not only does Viber allow users to send group text messages to up to a hundred people, it also provides an array of adorable "sticker" options to sprinkle into conversations, as well as the ability to quickly share both video and photo messages. And—last but not least—they provide a truly amazing video chatting experience overall.
(Psst! If you are a frequent traveler, you might want to consider opting for Viber Out, since they offer cheap international calling rates.)
WeChat
WeChat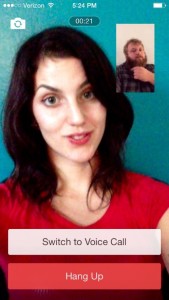 is shockingly underrated. Not only does this app excel as a video chatting service, it also allows users to share "moments" (which is essentially the ability to upload an image along with a message) to their Facebook and Twitter accounts. Users can also find and connect with friends through the "friend radar" feature, share group chats with others via email or text message and make free voice calls.
They also provide lots of fun little extras, such as cute animated stickers. Plus, they let you know about new features by simply sending you a text through the app, so you don't have to do any poking around on your own time.
Tango
Tango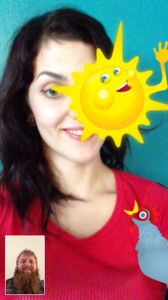 is—in a word—phenomenal. Like all of the others on this roundup, it is free (which is always a perk, right?) Plus, it also has a handful of features that will be especially appealing to travelers in particular.
Tango users can make a 30-second "Music Pix" slideshows out of the pictures from their camera roll (vacation slideshow, anyone?) which are just as fun to both make as they are to share. Plus, users can video chat with people in either group or one-on-one conversations, send text messages internationally for free and play one of Tango's genuinely entertaining featured games (and they have an impressively varied selection to choose from).
It is also worth noting that Tango is far from your run-of-the-mill video chatting app. But even if you decide to just stick to using a few of their various chat features, it is still worth downloading.
Have you used any of the above while traveling across the globe? Any input, insight or other suggestions that you would like to share? Then do so below in the comments!