Whether you are competing in the Winter Olympics or just enjoying some leisure exercise, ice skating is one of the more popular outdoor winter activities enjoyed worldwide. If you are planning your vacations to enjoy ice skating rinks, you'll be spoiled for choice. From California to Montreal to Vienna, here are 8 frozen getaways worth considering.
Keystone Lake, Colorado
Located in Lakeside Village, this renowned skating format is the size of 5 football fields and is the largest North American surface that is maintained by using a Zamboni (commonly used for smoothing out hockey rinks).
Natrel Rink, Canada
You can make your dreams of ice skating along Lake Ontario come true when you visit Toronto's Natrel Rink. For all intents and purposes, this is the perfect wintertime escape for individuals living in Canada's largest city. Scenically located, it is one of the sought after destinations for those that love skating on the ice.
Old Port, Canada
Situated along the St. Lawrence River in Montreal, the Old Port ice skating rink sits in picturesque surroundings. The key feature of this winter environment is its musically themed evenings with soundtracks that appeal to all age groups and musical tastes.
Rideau Canal, Canada
Located in Ottawa, Canada, the Rideau Canal is the largest natural ice rink in the world. The surface is the equivalent of 90 Olympic ice skating rinks and enables you to skate by some renowned structures including the magnificent Chateau Laurier Hotel and Canada's Parliament buildings. These are memories worth creating so don't miss it, if you are there in the winters.
Somerset House, England
Experience British culture, neoclassical architecture, and romanticism at the ice skating rink located at London's Somerset House. The structure itself has been featured in several Hollywood film endeavors. During the holidays, the rink is transformed into the capital city's hottest dance club. But it is a must see.
Trump Rink, NYC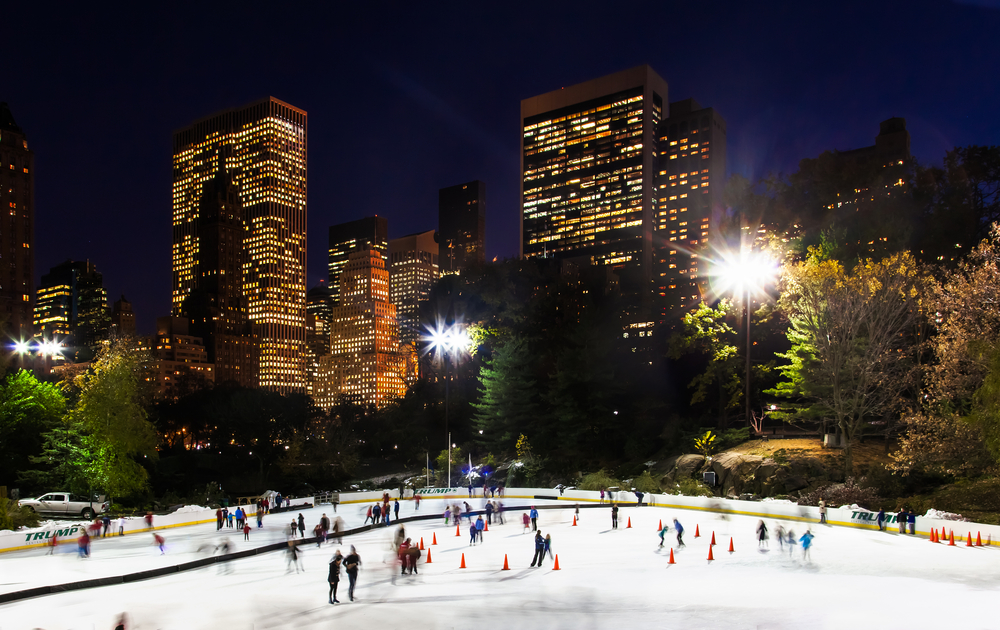 Although Bryant Park, Rockefeller Center, and the South Street Seaport hold the most appeal for ice skaters in New York City, the Trump Rink in Manhattan's Central Park is a peaceful getaway situated in the midst of all the hustle and bustle of the big city. Enjoy it in the day and at night.
Wiener Eistraum, Austria
A European fairytale atmosphere makes this rink one of Vienna's most outstanding winter activities environments. There are 7,000+ square meters of this icy landscape for outdoor skating aficionados to enjoy and includes a variety of circular turns, curved pathways, and ice slabs.
Yosemite National Park, California
Not only is California known for its beach environments and warm weather activities, it is also the home to one of most picturesque ice skating rinks. Skaters have been enjoying this frosty Curry Village skating surface since the 1930's. It is open from late November until early March every year and locals and tourists enjoy the rink.